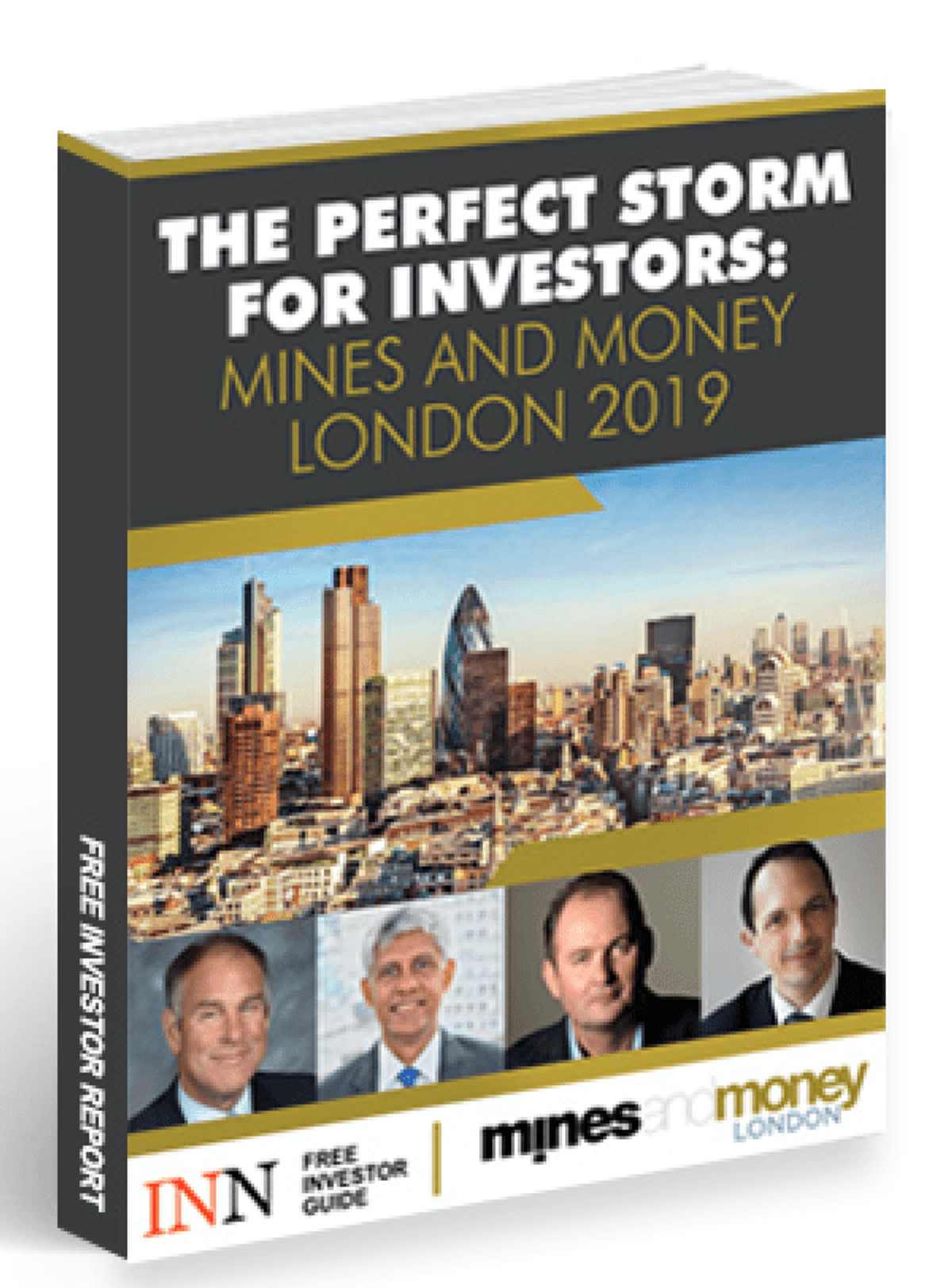 ---
INN provides access to this report for investors who want the historical content. However, it has not been updated since the original publish date of February 14, 2020.
Please go here for the most current list of INN Reports.
---
During the final quarter of the 2019 year, the Investing News Network was present at the Mines and Money London conference. This internationally renowned conference on resource and mining investment had over 2,000 senior level executives and dozens of keynote speakers. Learn about the exciting future for popular resources like gold, silver, palladium, battery metals, and more! Read our FREE conference report from the Mines and Money London 2019 event now!
Table of Contents
Exploration Outlook, ESG and More: Mines and Money London, Day 1
Gold M&A, Financing and More: Mines and Money London, Day 2
Mining's Bad Reputation and More: Mines and Money London, Day 3
Rick Rule: My Best (and Worst) Call of the Last Decade
Jayant Bhandari: Blood in the Streets Means the Best Value and Least Risk
Lawrence Roulston: The Smart Money in Mining is Positioning Right Now
Willem Middelkoop: Exploration Crisis is a Perfect Storm for Investors
Remi Piet: Robert Friedland is Just Playing His Cards Against Chile
Torsten Dennin: Gold Could Go as High as US$2,200 in the Near Term
Ronnie Stoeferle: The Party Has Just Begun for Gold
Alain Corbani: It's Not the Right Time for the Kirkland-Detour Deal
Denis Laviolette, GoldSpot Discoveries: Exploration Dollars More Precious Than Gold
Rodney Hooper: Absolutely Don't Buy into This Type of Lithium Company
Dear Resource Investor,
This year's Mines and Money London event is over, and for attendees it was a chance to hear from experts, meet with companies and learn about what's going on in the resource market. The Investing News Network spoke to dozens of industry experts to hear their forecasts, analysis, and opinions about evolving mining and resource market.
Rick Rule of Sprott offered his thoughts on what investors should be on the lookout for to indicate that there's a big discovery on the way. "The first sign is people," he said, explaining that in the resources industry there were some people who have been successful in either exploration or management (rarely both), and those were the ones to watch.
"I think it's critical to align yourself with the best people at any part of the value creation chain, but certainly, people's track record in discovery does not align conformably." What else did Rick Rule recommend to those interested in investing in the resource market? Read our FREE conference report for the 2019 Mines and Money London conference!
While speaking with the Investing News Network regarding commodities, Lawrence Roulston, who is managing director at WestBay Capital, said that while gold is the "focal point" of interest from investors, basically every commodity is seeing interest.
"These people that understand the market are looking at all of these commodities from a fundamental perspective — the prices are strong enough that the mines that are operating are making money … and projects are looking very attractive at the current metal prices."
Our FREE Mines and Money London 2019 conference report has exclusive interviews, keynote summaries and other valuable information. Get up to speed with this informative, easily digestible conference report! Click below to gain free access to your report today.
What's ahead for the Resource and Mining Market?
What do industry experts predict growth will look like in the resource market? Which sectors and stocks should investors keep an eye on to maximize their potential profit? Our FREE conference report from Mines an Money London 2019 offers this valuable insight and more!
Our report includes interviews with resource investing experts, market research and more.
This FREE conference report is designed to help you!
How much would you pay for all of that? We are here to offer it for free. Why? Because educating investors with unbiased information is simply good business. It's as simple as that.
Of course, after first asking, "Is the resource market a good investment?" your next question might be what are the credentials of the Investing News Network…
Who We Are
Investing News Network is a growing network of authoritative publications delivering independent, unbiased news and education for investors. We deliver knowledgeable, carefully curated coverage of a variety of markets including gold, silver, copper and many others. This means you read nothing but the best expert advice, and never have to waste your valuable time doing hours, days or weeks of research yourself.
At the same time, not a single word of the content we choose for you is paid for by any company or investment advisor: We choose our content based solely on its informational and educational value to you, the investor.
So if you are looking for a way to diversify your portfolio, resource stock investing might be on your radar.
This is the place to start. Right now.
Remember, it costs you nothing to read this special report, and it could make or break your investment in the resource stock market this year. We're pleased to be able to make it available to you at no cost, and hope you'll take advantage of the expertise it delivers.
Millions of other investors have already taken steps to secure their futures and sleep soundly at night – why would you wait any longer to get started yourself?
So I urge you to sit down today and carefully read The Perfect Storm for Investors: Mines and Money London 2019. Keep an open mind, give its insights careful thought and take your time in making any decisions. Remember, this FREE Special Report is yours to keep, so you can refer back to it at any time to guide your future moves.
Thank you for hearing me out and for your interest in the Investing News Network. Join me soon as a confident stock investor!
Yours for financial self-reliance,
Nick Smith
Publisher.