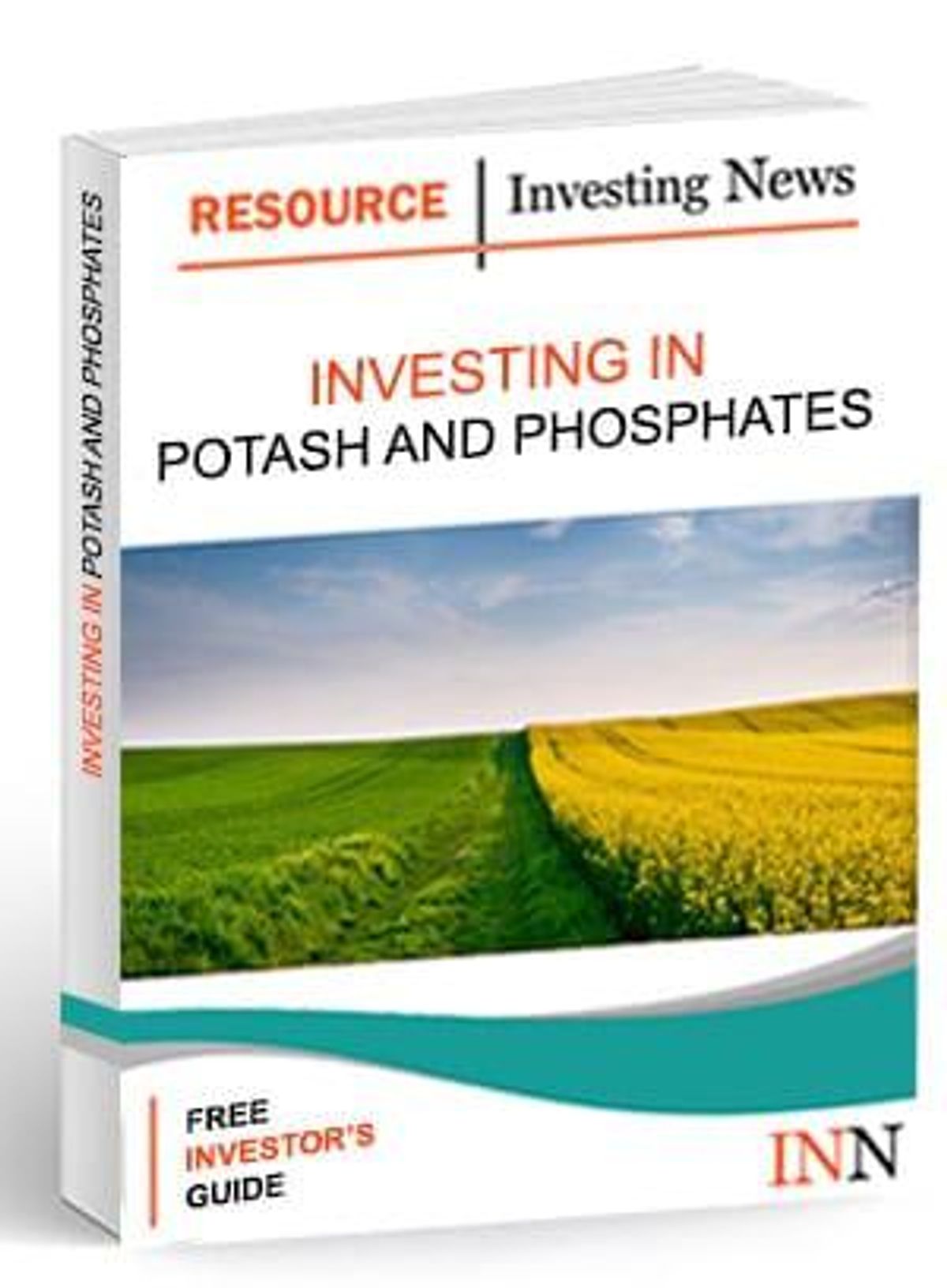 Table of Contents
Potash Outlook 2020: Weather Will be Deciding Factor for Growth
Phosphate Outlook 2020: Is a Global Shortage Imminent?
5 Top Phosphates and Potash News Stories of 2019
Dear Potash and Phosphates Investor,
2019 was challenging for the potash sector, with weather-related output issues impeding growth in the industry as a whole and a rail strike affecting Canadian producers specifically. This growth in MOP prices has created optimism about pricing in 2020, when demand for fertilizers is expected to increase globally. What does this mean for new investors into the potash and phosphates market? Read our FREE 2020 outlook report on potash and phosphates investing to educate yourself on this sector!
According to the International Fertilizer Association, 25 percent of global crop land has experienced degradation, which over time will make it harder to grow sustainable crops. In addition to that, the impacts of climate change are growing. "SOP projects in Australia look promising, but there are so many of them now (that) the investor needs to be careful if she or he makes a judgment that 'this project will work because the last one did,'" Mike Ferguson, CEO of Gensource Potash said. "Again, it doesn't work that way."
So, what should investors look for before heading into the market? Our FREE outlook report provides valuable information on stocks to watch, exclusive interviews with industry experts, and market forecasts! Click below to read more and feel confident about your future investments!
What's ahead for the Potash and Phosphates Stock Market?
What do industry experts predict growth will look like in the stock market? Which stocks should investors keep an eye on to maximize their potential profit? Our FREE outlook report on stock investing in the potash and phosphates market has this insight, and more!
What you've read above is just a small snippet of the content we have available within our report. On top of expert insights and pricing analysis, we've found high quality potash and phosphates stocks that every investor should be keenly aware of.
Our report includes perspectives from potash and phosphates investing experts, market research and more.
This FREE special report is designed to help you!
How much would you pay for all of that? We are here to offer it for free. Why? Because educating investors with unbiased information is simply good business. It's as simple as that.
Of course, after first asking, "Is the potash and phosphates market a good investment?" your next question might be what are the credentials of the Investing News Network…
Who We Are
Investing News Network is a growing network of authoritative publications delivering independent, unbiased news and education for investors. We deliver knowledgeable, carefully curated coverage of a variety of markets including gold, silver, copper and many others. This means you read nothing but the best expert advice, and never have to waste your valuable time doing hours, days or weeks of research yourself.
At the same time, not a single word of the content we choose for you is paid for by any company or investment advisor: We choose our content based solely on its informational and educational value to you, the investor.
So if you are looking for a way to diversify your portfolio, potash and phosphates investing might be on your radar.
This is the place to start. Right now.
Remember, it costs you nothing to read this special report, and it could make or break your investment in the potash and phosphates market this year. We're pleased to be able to make it available to you at no cost, and hope you'll take advantage of the expertise it delivers.
Millions of other investors have already taken steps to secure their futures and sleep soundly at night – why would you wait any longer to get started yourself?
So I urge you to sit down today and carefully read Investing in Potash and Phosphates. Keep an open mind, give its insights careful thought and take your time in making any decisions. Remember, this FREE Special Report is yours to keep, so you can refer back to it at any time to guide your future moves.
Thank you for hearing me out and for your interest in the Investing News Network. Join me soon as a confident potash and phosphates stock investor!
Yours for financial self-reliance,
Nick Smith
Publisher.