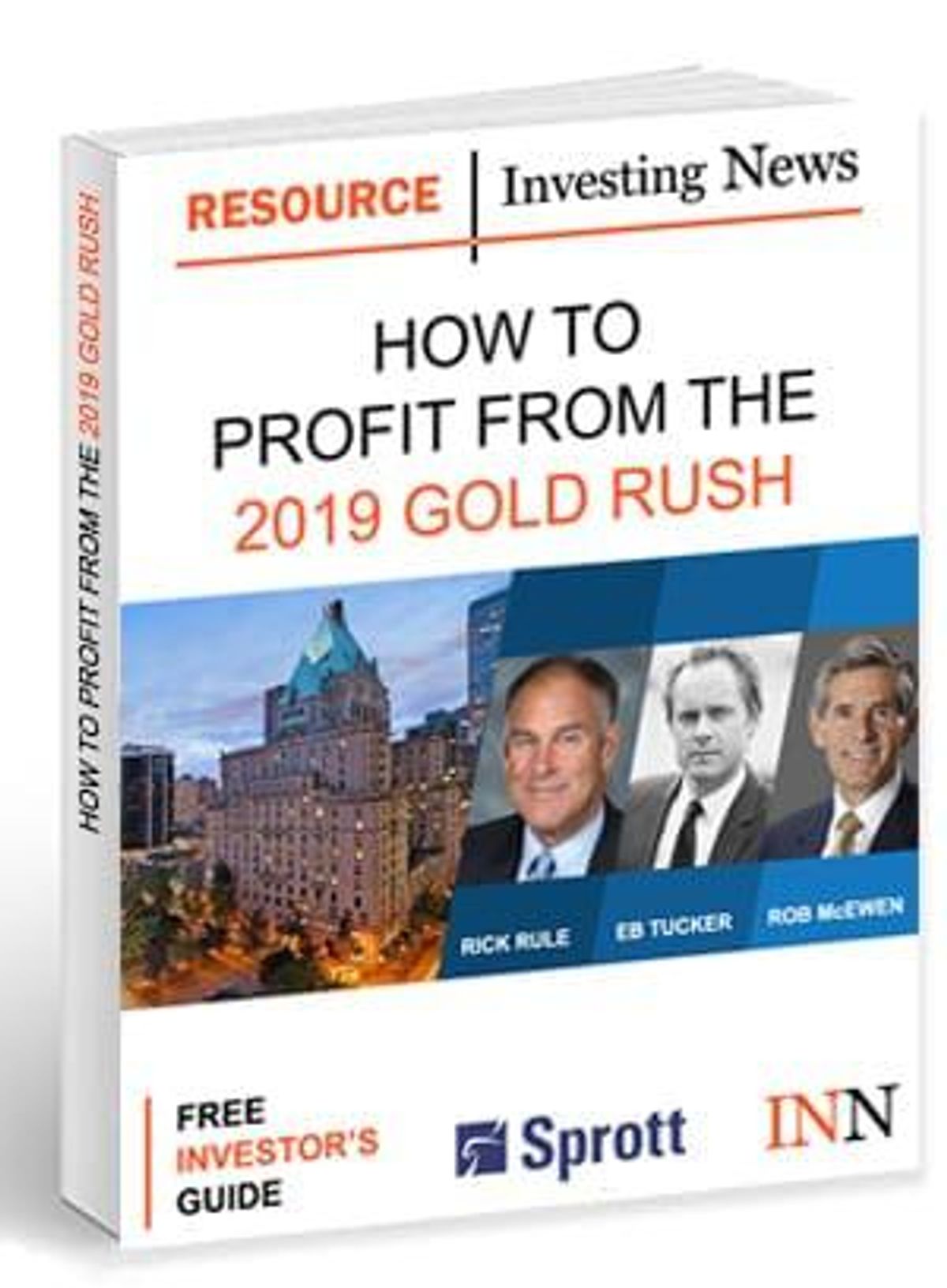 ---
INN provides access to this report for investors who want the historical content. However, it has not been updated since the original publish date of August 30, 2019.
Please go here for the most current list of INN Reports.
---
The summer is often a slow time in the resource space, and this year has been no different.
As of the end of July, the gold price was down about 5 percent year-to-date, and off more than $100 from its highest point so far in 2018. Other metals have suffered similar fates.
Nevertheless, some experts see the bright side of the situation — at the recent Sprott Natural Resource Symposium in Vancouver, many explained how they are taking advantage of the current market. Scroll on to see INN's videos from the show. And let us know in the comments which one you like the best!
Table of Contents
VIDEO — Rick Rule: I See Gold Moving This Year, Uranium Next Year
VIDEO — EB Tucker: Gold is Going to US$1,500, Silver to US$20
VIDEO — John Kaiser: Massive Repricing to Take Gold as High as US$3,000
VIDEO — Rob McEwen: "Hold On" for What's Ahead for Gold
VIDEO — Lobo Tiggre: If Gold Goes Bananas, Silver Will Too
VIDEO — Byron King: Millions of People Will Want Gold When This Happens
VIDEO — Adrian Day: This is the Danger Long-term Gold Investors Face Now
VIDEO — Brien Lundin: Gold is Rallying — Buy Juniors While You Can
VIDEO — Brent Cook: Gold is Rising, Don't Make This Mistake
VIDEO — Joe Mazumdar: Watch for Consequences of M&A in Gold
VIDEO — James Kwantes: 2 Signs This Gold Price Move is the Real Deal
VIDEO — Brian Leni: Gold is Up, But Don't Lose Track of Fundamental Value
VIDEO — Andrew O'Donnell: Gold is a No Brainer in the Short Term
VIDEO — Ross Beaty: Equinox Gold is Not the End
VIDEO — Equinox Gold: Aiming to Be a Million Ounce Producer
VIDEO —  Doug Casey: Get Ready for an Explosive Rally in Mining Stocks
VIDEO — Peter Grosskopf: Investors Rewarded for Weathering Tough Times
VIDEO — Andy Schectman: Follow the Big Money — Turn to Precious Metals
VIDEO: Randy Smallwood: There's Only One Thing Holding Precious Metals Back
VIDEO — WPIC: Platinum Could Benefit from Diesel Turnaround
VIDEO — Byron King: There's Opportunity in Rare Earths Stocks, but Buyer Beware
VIDEO — Mickey Fulp: Get in Early (or Not at All) to Play These Metals
VIDEO — UEC: Negative Reaction to Section 232 Decision "Uncalled For"
VIDEO — Jayant Bhandari: Uranium Still Doesn't Make Sense