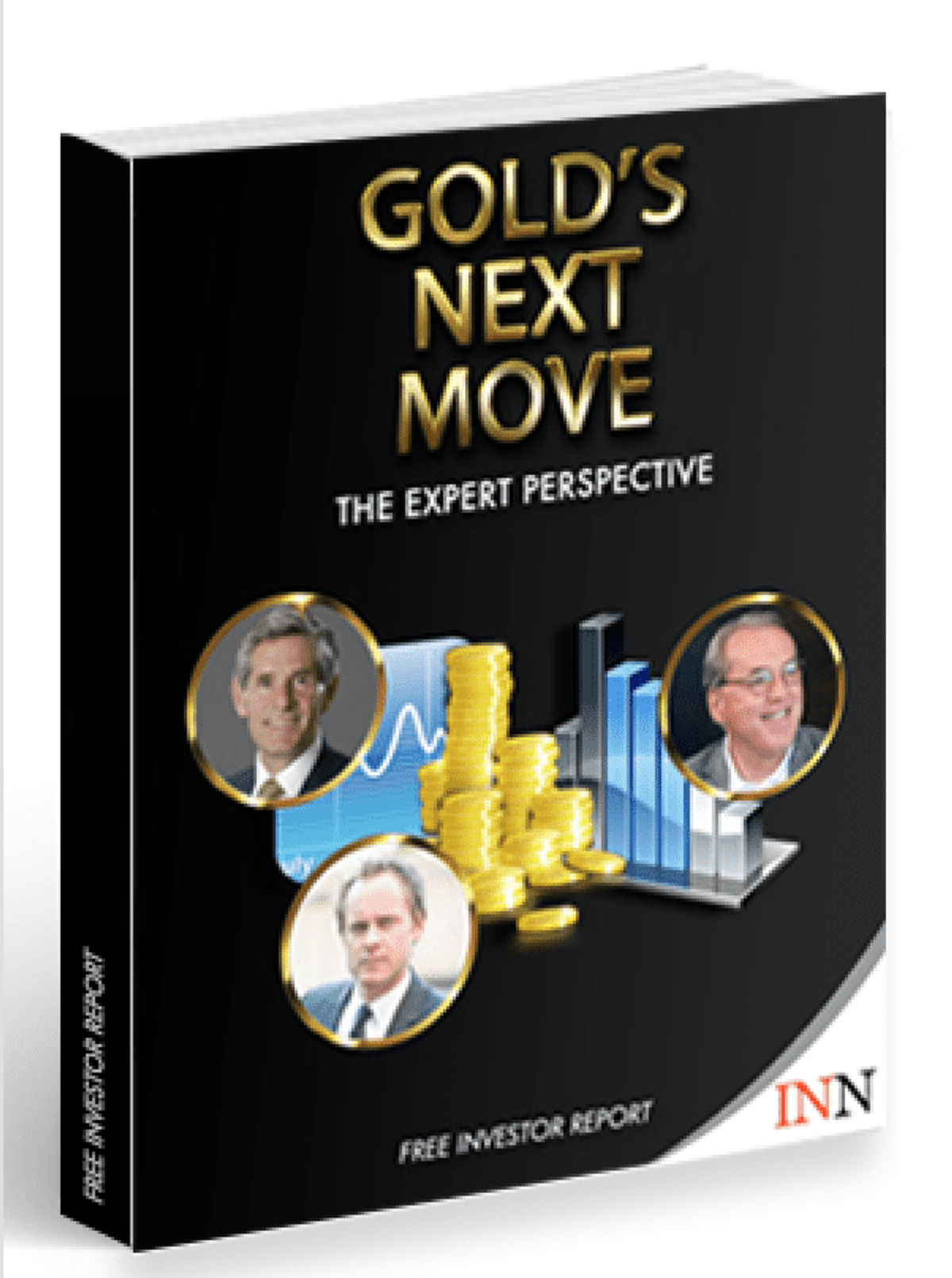 ---
INN provides access to this report for investors who want the historical content. However, it has not been updated since the original publish date of December 13, 2019.
Please go here for the most current list of INN Reports.
---
The gold price has made a strong move upward in the summer months, rising from below US$1,300 per ounce in May to over US$1,500 in August. The recent price rise has created optimism among market participants, but not everyone believes the yellow metal's move will continue unabated.
Nevertheless, some experts see the bright side of the situation — at the recent Precious Metals Summit in Beaver Creek, Colorado, many explained how they are taking advantage of the current market. Sign up to gain FREE access to INN's conference report from the Precious Metals Summit! Learn from industry experts, market analysts and watch exclusive interviews from the show. Register for free access, now!
Table of Contents
Rob McEwen: Gold Can Go Much Higher than US$5,000
EB Tucker: He Called US$1,500 Gold — Now He's Predicting a New High
Frank Holmes: Gold Doesn't Need a Crisis to Reach US$8,000
Gerardo Del Real: Prepare for a Slingshot Effect in Gold
Mickey Fulp: Gold's Big Price Jump is Too High, Too Fast
Doug Groh: Gold Has Had a Big Move, Now it Needs to Stabilize
Jamie Keech: The Gold Price Rise is Real, and Stocks Will Catch Up
Brent Cook: Exploration Will be the Next Big Gold Trend
Adrian Day: We Haven't Seen the End of Gold M&A
Jeff Swinoga: Wait for It — More Gold M&A is Coming
Brian Leni: Gold Juniors Will Move, Stay Picky for Now
Jonathan Guy: Gold Juniors Still Risky, but Now More Disciplined
Jayant Bhandari: Trade War Mess Won't be Easy to Sort Out
Dear Gold Investor,
The gold market has had a phenomenal year, reaching unexpected heights that garnered the attention of investors and analysts across the globe. At the recent Precious Metals Summit in Beaver Creek, thousands of industry professionals convened to discuss business, investment strategy, market forecasts, and more!
If you were unable to attend this year, the Investing News Network has compiled the perfect conference report filled with invaluable information from keynote speakers. We also have included exclusive interviews and video recordings with notable precious metals experts!
Are you ready to learn the most up to date information, trends and forecasts for the precious metals market? We've got you covered. Fill out the form below to gain immediate access to our FREE conference report from the Precious Metals Summit!
Loaded With Value
What you've read above is just a small snippet of the content we have available within our report. On top of expert insights and pricing analysis, we've found high quality cannabis stocks that every investor should be keenly aware of.
Our report includes perspectives from precious metals experts, investors, major institutions and more.
This FREE Special Report is designed to help you!
How much would you pay for all of that? We are here to offer it for free. Why? Because educating investors with unbiased information is simply good business. It's as simple as that.
Of course, after first asking, "Is the precious metals market a good investment?" your next question might be what are the credentials of the Investing News Network.
Who We Are
Investing News Network is a growing network of authoritative publications delivering independent, unbiased news and education for investors. We deliver knowledgeable, carefully curated coverage of a variety of markets including gold, silver, copper and many others. This means you read nothing but the best from the entire world of investing advice, and never have to waste your valuable time doing hours, days or weeks of research yourself.
At the same time, not a single word of the content we choose for you is paid for by any company or investment advisor: We choose our content based solely on its informational and educational value to you, the investor.
So if you are looking for a way to diversify your portfolio, precious metals investing might be on your radar.
This is the place to start. Right now.
Remember, it costs you nothing to read this special report, and it could make or break your investment in the gold market this year. We're pleased to be able to make it available to you at no cost, and hope you'll take advantage of the expertise it delivers.
Millions of other investors have already taken steps to secure their futures and sleep soundly at night – why would you wait any longer to get started yourself?
So I urge you to sit down today and carefully read Gold's Next Move: Precious Metals Summit. Keep an open mind, give its insights careful thought and take your time in making any decisions. Remember, this FREE Special Report is yours to keep, so you can refer back to it at any time to guide your future moves.
Thank you for hearing me out on this special report, and for your interest in the Investing News Network. Join me soon as a confident gold investor!
Yours for financial self-reliance,
Nick Smith
Publisher.