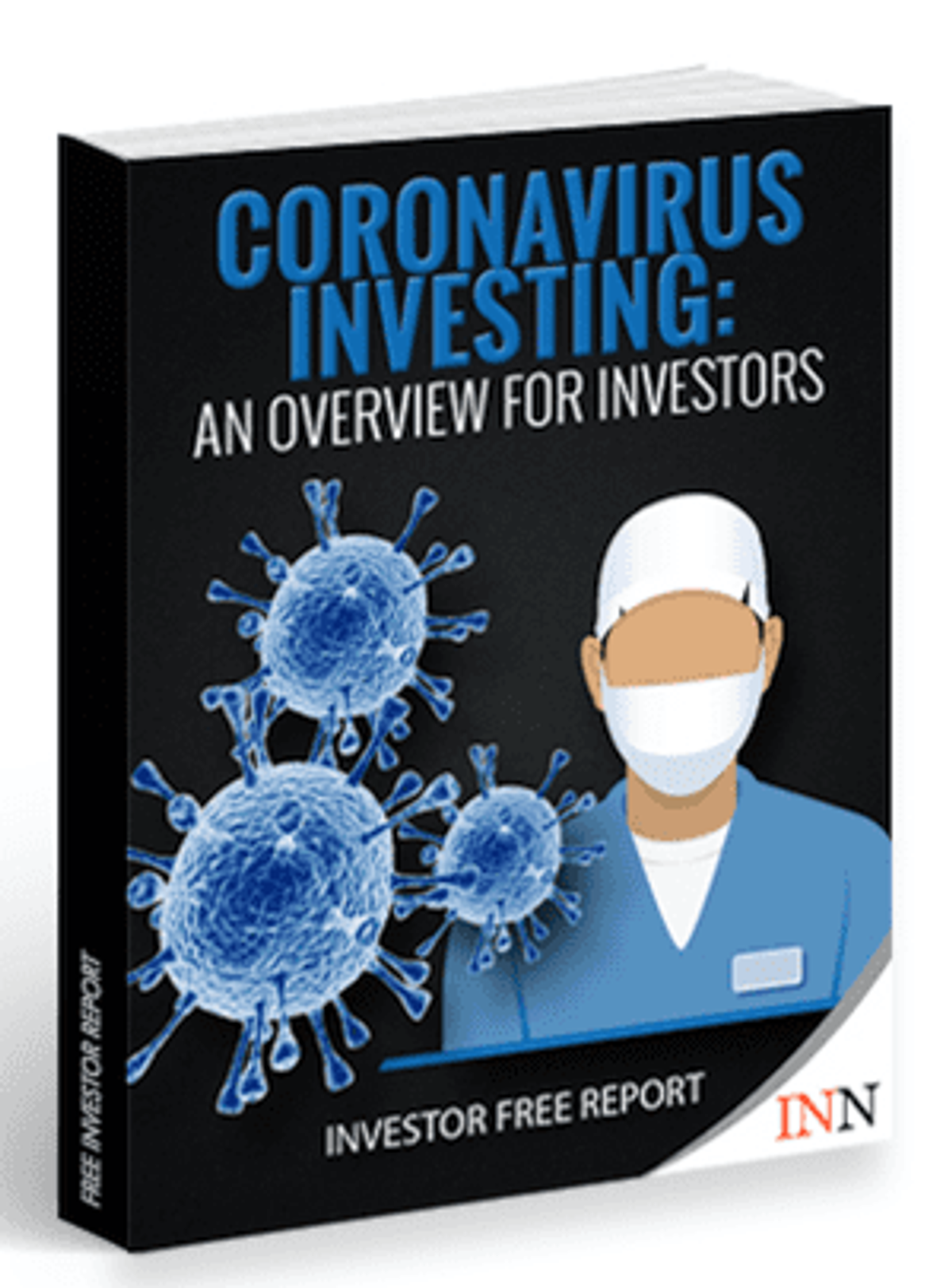 ---
INN provides access to this report for investors who want the historical content. However, it has not been updated since the original publish date of September 29, 2020.
Please go here for the most current list of INN Reports.
---
COVID-19 continues to impact markets across the world. Here's an overview of INN's content on coronavirus investing.
The economic pressures from the coronavirus outbreak have impacted virtually every sector of the economy. The ramifications of this event will be felt for a significant amount of time.
To help investors navigate this new terrain, the Investing News Network (INN) has prepared a series of articles to catch our investor audience up on the biggest developments related to the pandemic and how the markets are moving. Read on for an overview of key coronavirus topics.
"I'd like to believe from a position of political and social stability that we're still in the foothills. But we may be much closer to that much more significant economic and political deluge than we thought we were."
— Jeffrey Christian, managing partner at CPM Group
The Answers You Need Before You Invest During the Pandemic
Before you invest today, it makes sense to understand what experts are seeing during the COVID-19 Pandemic.
Is now the right time to invest?
Which stocks have done the best so far this year?
Which stocks do the experts say you should consider?
What is the best investment for you?
INN has produced dozens of free reports that give you the information you need to make good investment decisions. Our report Coronavirus Investing: An Overview for Investors is the one you need during these times!
Table of Contents
Coronavirus Investing: An Overview for Investors
Coronavirus Timeline: How COVID-19 Began and What's Next
Top Coronavirus Treatment Stocks
Small-cap Coronavirus Stocks Perform in Face of COVID-19
Global ETFs React to Coronavirus Impact
Who We Are
The Investing News Network is a growing network of authoritative publications delivering independent, unbiased news and education for investors. We deliver knowledgeable, carefully curated coverage of a variety of markets including gold, cannabis, biotech and many others. This means you read nothing but the best from the entire world of investing advice, and never have to waste your valuable time doing hours, days or weeks of research yourself.
At the same time, not a single word of the content we choose for you is paid for by any company or investment advisor: We choose our content based solely on its informational and educational value to you, the investor.
So if you are looking for a way to diversify your portfolio amidst political and financial instability, this is the place to start. Right now.
*Your free life science investor kits include:
Avisa Diagnostics
HempFusion Wellness
Boosh Plant-Based Brands
Love Pharma
Leveljump Healthcare
BriaCell
Avricore Health
Billy Goat Brands
Sirona Biochem
WellteQ Digital Health
By completing this form, you are giving consent to receive email from the companies listed. And remember you can unsubscribe at any time.