5 Top Social Media Stocks
Social media investing has transformed how the world connects. Here's a look at the five top companies, according to data from Alexa, driving this new era of online connectivity.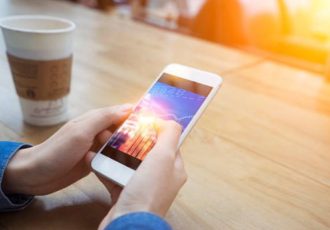 The rise of social media companies over the last decade or so have completely revolutionized the way we connect on the internet.  Similarly, as the technology sector has expanded and grown, social media has  transformed where people are investing their money.  With social media powerhouse Facebook (NASDAQ:FB) commanding a market capitalization of nearly $500 billion, social media companies are some of the most powerful influences on the market.
On that note, web traffic data company Alexa publishes the Top 500 Global Sites and features a range of companies and organizations.  Statistics are calculated by the average numbers of daily visitors and page views. As of July 2017, social media companies have a strong presence on this list, with eight breaking into the top twenty. It is highly significant that a list profiling the top sites around the globe features social media companies so heavily
Here on this social media stock list, the Investing News Network (INN) profiles the five major public companies in social media investing, showcasing why they are so exciting to both consumers and investors. All numbers and figures are current as of September 5, 2017.
1. Google (NASDAQ:GOOGL)
Market cap: $646.62 billion; current share price: $940.51
It goes without saying that the most visited site in the world is Google, whose parent company is Alphabet. This makes sense as many people have the search engine as their homepage on their computers, guaranteeing a certain amount of hits each day. In terms of social media, their Google+ social network is a Facebook rival that never really took off.
That said, much of Google's social media hits comes from its subsidiary, YouTube, which is the second most visited site in the world. Google purchased the video-streaming site for $1.65 billion in 2006. YouTube was established in Spring 2005 when the world's first YouTube video was uploaded. Over a decade later, YouTube has more than 1 billion users, who generate billions of views each month. The way people watch YouTube is also changing, as half of YouTube views are now on mobile devices. The company's primary source of income is ad sales on its homepage, search results pages and within video. Advertising revenue is increasing; the amount of channels earning six figures per year is up 50 percent year over year.
2. Facebook (NASDAQ:FB)
Market cap: $495.76 billion; current share price: $170.76
Mentioned above, it's no surprise that Facebook dominates social media investing. According to Alexa's list, Facebook is the third most visited site in the world. Based out of Menlo Park, California, Facebook's mission statement emphasizes the company's focus on sharing between friends as a means of connecting the world. Facebook has 15,724 employees.  According to a June press release, nearly 2 billion people connect through Facebook on a monthly basis.
Facebook bought Instagram in 2012; the latter is currently listed at number 17 on Alexa. Instagram has more than 500 million monthly active users.
3. Yahoo! (Verizon) (NYSE:VZ)
Market cap: $193.53 billion; current share price: $47.44
Acquired by Verizon in mid-June 2017 for $4.5 billion, the bulk of Yahoo's social media platforms and brands–and those acquired from AOL, now fall under Verizon's subsidiary, called Oath. Those range fromHuffPost, Yahoo Sport, AOL.com, MAKERS, Tumblr, BUILD Studios, Yahoo finance, and Yahoo Mail, to name a few.
What's left of Yahoo has been transformed into Altaba (NASDAQ:AABA), which CNN Money describes as a "holding company" for the remainder of Yahoo's shares.
4. Twitter (NYSE:TWTR)
Market cap: $12.24 billion; current share price: $16.59
At number 13, Twitter is a real-time conversation platform, designed for self-expression and conversation. Its advertising revenue is primarily generated from three promoted products: Promoted Tweets, Promoted Accounts, and Promoted Trends. Twitter has seen a fairly steady increase in monthly active users. According to data from Statista, as of the second quarter of 2017, there are roughly 328 million monthly users
5. LinkedIn (Microsoft) (NASDAQ:MSFT)
Market cap: $566 billion; current share price: $73.53
LinkedIn was bought by Microsoft in December 2016. LinkedIn is a professional network that connects 467 million members across the world. The platform enables users to develop professional identities, connect with co-workers and peers, and to engage in professional networks spanning 200 countries and territories.
LinkedIn maintains a strong combination of daily visitors and page views, making it one of the most visible options for social media investing.
It would be helpful for investors to see how their investment portfolios compare to this social media stock list. M&A activity spells shifting sands for investing, so be sure to check back to see how LinkedIn fare with Microsoft, how Yahoo become Altaba, as well as Twitter's fate.
Don't forget to follow us @INN_Technology for real-time news updates! 
This is an updated version of an article first published on the Investing News Network in 2015. 
Securities Disclosure: I, Jocelyn Aspa, hold no direct investment interest in any company mentioned in this article.