Investing in Fantasy Sports Stocks
Nearly 60 million people in the US and Canada will play fantasy sports in 2017, and investment opportunities are also on the rise.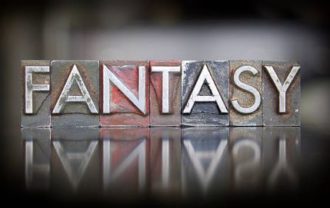 When sports writer Daniel Okrent coined the Rotisserie League Baseball in the early 1980s, it's unlikely that he imagined it would evolve into an overarching term for fantasy sports and evolve into the roughly $4 billion market it is today.
Of course, much of that growth and interest can be attributed to advancements made in technology. From fantasy baseball and football magazines and books published in the late 1980s; to websites launched in the 1990s dedicate to fantasy hockey, baseball and football–and the introduction of fantasy businesses; and to the boom of fantasy sport apps since 2012 and everything in between. In short, the growth of fantasy sports is second to none.
Case in point, it's estimated that nearly 60 million people in the US and Canada will play fantasy sports in 2017, while the overall market is projected to reach $5 billion by 2020. Included in that growth is a rising interest in investing in fantasy sports stocks. While it's still a relatively small market, given the fantasy sports boom over the last several years that is certainly poised to change.
How to invest in fantasy sports stocks
While most fantasy sports companies are private or under the umbrella of a related publicly traded company, there are select fantasy sports stocks to choose from, including:
FunctionX (OTCMKTS:FNCX): FunctionX, formerly DraftDay Fantasy Sports, conducts its fantasy sports gaming through DraftDay Gaming Group. The company provides daily fantasy sports to consumers as well as to businesses.
Gaming Nation (TSXV:FAN): Gaming Nation focuses on acquiring and operating companies in the online and mobile sports gaming sector through its subsidiaries. Gaming Nation is broken up into the following segments: Sports Intelligence, Fantasy, and 5050 Central and Corporate.  Under the Fantasy segment, the company's Fantasy Guru product has been around since 1995.  The product is subscription-based with a focus on fantasy football, and provides player projections, stats analysis and player rankings.  That said, Gaming Nation announced in June that it will be acquired by Orange Capital Ventures, so it won't be a publicly traded company for much longer.
Global Daily Fantasy Sports (TSXV:DFS): Next is Global Daily Fantasy Sports, who focuses on the daily fantasy sports industry. Members of its site compete each other by building a team of professional athletes from specific leagues and earn points based on a player's statistical performance.  Alternately, daily fantasy sports (DFS) is a subset of fantasy sports games that is an accelerated version of traditional fantasy sports that takes place of a short period of time, either weekly or daily, depending on the sport. The platform is also structured in the form of a competition and members pay an entry fee to participate, build a team of athletes from a select sports and compete against other players in the leagues they've signed up for. At the end of May 2017, the company announced it had acquired Mondogoal, a daily fantasy sports company in Italy.
Thescore (TSE:SCR): Thescore is an overarching sports company that connects people to real-time sports news, scores, stats, alerts and sports contests over its mobile platforms such as: theScore, theScore esports and Squad Up. Squad Up is a fantasy sports game that offers cash prizes.
Public company investments in fantasy sports
As mentioned above, there is currently a limited number of publicly traded specific fantasy sports stocks. That said, there are other publicly traded companies in which investors can get exposure to fantasy sports companies, such as:
FanDuel: FanDuel provides fantasy football, baseball, hockey and basketball. FanDuel also allows its players to draft fantasy sports teams at any time and play head-to-head or multi-player contests. Comcast (NASDAQ:CMCSA) has an invested interested in FanDuel, which was founded in 2009. Comcast came into the picture in 2013, when its subsidiary, Comcast Ventures, invested $11 million towards FanDuel. Time Warner (NYSE:TWX) and Google's parent company, Alphabet (NASDAQ:GOOGL) also have investment interests in FanDuel.
Draft Kings: Draft Kings was founded in 2020 and allows fans in North America and the UK to compete in single-day online fantasy sports contests through a variety of professional sports. It is an exclusive partner of Major League Baseball, Major League Soccer, the National Hockey League and NASCAR. Through Twenty-First Century Fox (NASDAQ:FOX), Fox Sports initially invested $160 million in Draft Kings in 2015, but filed in 2016 to reduce that investment to $95 million.
Fantasy sports stocks: IPOs ahead?
Looking to the future, there's certainly plenty of room for growth in the fantasy sports stocks industry.
Boom Fantasy, another private fantasy sports company, has raised a substantial amount of money since 2016: first it raised $1.4 million in early 2016, then raised another $2.5 million in September 2016, and then $2 million in May 2017. While it has raised a good portion of money, there is no word on whether or not the company will file an initial public offering, although it looks promising.
FanDuel and Draft Kings previously looked to merge, although the companies abandoned that idea in July.
Still–with the number of people playing fantasy sports increasing at a rapid rate, it is no doubt promising for fantasy sports companies looking to make an entrance in the public trading market.
Don't forget to follow us @INN_Technology for real-time news updates!
This is an update to an article originally published in 2017. 
Securities Disclosure: I,Jocelyn Aspa, hold no direct investment interest in any company mentioned in this article.