The Technology Industry Under Trump
An update on the major issues affecting technology companies under the Trump presidency.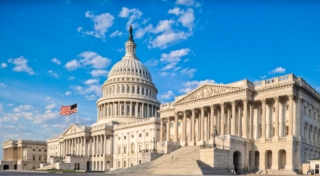 The Washington Post placed the words "Trump", "failure", and "new low" beside each other in an article describing the US President's Day 68 of his first 100 days.
Research and analytics firm Gallup, known for its public opinion polls, said that Trump's approval rating tumbled to 36 percent from March 24 to 26, which follows the withdrawal of the healthcare bill which was drafted to repeal and replace the Affordable Care Act.
This 36 percent approval rating, however, is not alarming. According to the accompanying article on Gallup, Former Presidents George W. Bush, George H.W. Bush, Ronald Reagan, Jimmy Carter, Richard Nixon, Lyndon Johnson and Harry Truman also had job approval ratings lower than 36% at one point during their presidency.
Here's an update on the three major issues for technology companies under the Trump presidency.
Mergers and Acquisitions
On Monday, Trump named Makan Delrahim, to lead the Department of Justice's Antitrust Division, as well as lead the review of mergers and acquisitions. Delrahim serves as a legal counsel to Trump and is a former government antitrust enforcer as well as corporate lobbyist.
On top of the list of transactions to review is the proposed merger between AT&T (NYSE:T) and Time Warner NYSE: TWX), which has a hefty price tag of $85.4 billion.
The Dallas Business Journal said that Delrahim had a positive view of the merger when he spoke with the Business News Network where he said, "This is more of what we would call a vertical merger—content with distribution—rather than two competitors merging." He added, "However, I don't see this as a major antitrust problem."
Delrahim also said, "There certainly is a lot of power within the administration," he said. "However, it's not the ultimate power."
Those words were spoken when Trump was still a presidential candidate.
According to the New York Times, "Mr. Delrahim, whose nomination will go before the Senate for confirmation, is expected to take a more free-market approach to his job of antitrust enforcement, according to analysts. His style is expected to be in line with mainstream Republicans."
The same article questions Trump's war on "fake news CNN", which is owned by Time Warner,  saying, "Mr. Trump's disdain for news coverage by CNN, which is owned by Time Warner, has raised questions over whether the president may try to influence the deal."
Just heard Fake News CNN is doing polls again despite the fact that their election polls were a WAY OFF disaster. Much higher ratings at Fox

— Donald J. Trump (@realDonaldTrump) March 20, 2017
EU-US Privacy Shield
The Swiss Government approved the Swiss-U.S. Privacy Shield Framework on January 12, 2017. This Framework serves as a "valid legal mechanism to comply with Swiss requirements when transferring personal data from Switzerland to the United States."
But a mere 13 days after, Trump signed an Executive Order that mandated to "exclude persons who are not United States citizens or lawful permanent residents from the protections of the Privacy Act regarding personally identifiable information."
The world's largest tech companies rely upon to transfer data between the US and the EU.
Fortune wrote that even if Trump's executive order does not affect US citizens, "U.S. firms that rely on cloud computing to manage customer data are quietly pressing the White House to reassure Europeans the U.S. will stand by recent privacy promises."
Stricter Immigration Rules
Trump's administration shook the entire nation when an executive order on immigration and travel ban was signed and enforced. Silicon Valley was not happy, and neither were the stock markets, or top pharmaceutical companies.
As of March 27, 13 mostly-Republican states have supported Trump's temporary ban on nonimmigrant entry from citizens of Iraq, Iran, Libya, Somalia, Sudan and Yemen. According to Bloomberg, the 13 states are Texas, Louisiana and Montana, Alabama, Arizona, Arkansas, Florida, Kansas, Oklahoma, South Carolina, South Dakota and West Virginia.
Cybersecurity under Trump
Although not mentioned previously, cybersecurity is also an important issue that is awaiting a decision from the Trump administration. The executive order was expected to be signed on January 31, 2017, but was withheld without explanation.
Investor Takeaway
Volatility may have been a recurring theme in the last 68 days under Trump, but investors should be reassured that even Warren Buffett believes that the USA will "work fine under Donald Trump." In an interview with CNBC, Buffett said that he doesn't know where the stock market will go in the next "10 days or a year or two years," but "It's going to be higher 10 years, 20 years from now."
Don't forget to follow us @INN_Technology for real-time news updates!
Securities Disclosure: I, Pia Rivera, hold no direct investment interest in any company mentioned in this article.
Below is an article that originally appeared on the Investing News Network on November 15, 2016
The United States is the world's largest economy but increased protectionism could hinder economic growth. According to Talkin' Cloud there are three major issues for technology companies under the Trump presidency.
     1. Government Intervention in Mega-Mergers
Trump has stated that he will not approve the merger of telecommunications company AT&T and Time Warner, as too much power would be concentrated among too few. Time Warner's CNN reported on the Trump campaign unfavourably so Trump's message could purely be a retort to partisan coverage. But he also said he would fight for a breakup of NBCUniversal and Comcast Corp., which merged in 2013. Trump will be keen for diversified media control, in the attempt to water down media bias. It remains to be seen whether Trump opposes M&A in general. A new leader is likely to trigger market volatility but with the White House and Congress now uniformly Republican there is some certainty and stability on the cards.
     2. Green Light for EU-US Privacy Shield
This data transfer deal has always been discussed in the context of political change so foresight should futureproof it against the incoming administration. Enacted in July, the arrangement "imposes stronger obligations on U.S. companies to protect Europeans' personal data." This was in response to concern that the US was spying on European citizens. Trump, however, is sure to maximize surveillance opportunities in the fight against terrorism, which counters the shield's mandate to preserve freedom of information while protecting individual rights.
     3. Stricter Immigration Rules
Trump campaigned for greater limits on immigration and tighter regulation, and this could very well impact hiring in the technology industry. A report from the National Foundation for American Policy states that "Immigrants have started more than half of America's startup companies valued at $1 billion or more". With a president that is openly against immigration, the talent pool could shrink considerably. Companies that enter the most applications for H-1B visas, a program aimed at foreign employees considered to have specialized skills, have been hit with falling stock prices. IT consultancy Cognizant Technology Solutions Corp. (NASDAQ:CTSH), for example, experienced a dip of 3.18 percent from Tuesday 8 to Wednesday 9 November.
Time will tell whether Trump the nominee, President-elect and President have the same stance on these topics.
Don't forget to follow us @INN_Technology for real-time news updates!
Securities Disclosure: I, Emma Harwood, hold no direct investment interest in any company mentioned in this article.