Blockchain Tech Could Ensure Ethical Material Sourcing for the EV Battery Market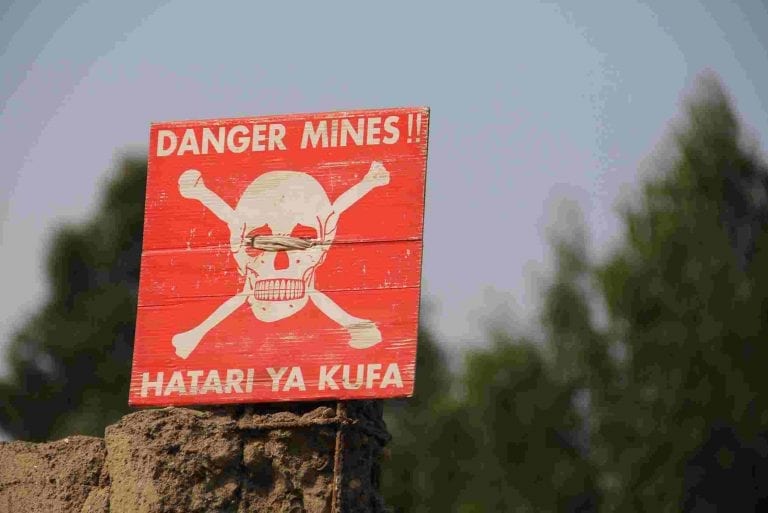 Blockchain tech is being used to ensure cobalt mined in Africa is free from human rights abuses.
The soaring demand for lithium-ion batteries for everything from mobile phones to electric vehicles to medical devices has created an ethical problem for manufacturers.
These batteries require raw materials, and those are overwhelmingly and inevitably coming from places where human suffering is often looked at as a cost of doing business.
The issue of human rights abuses in the supply chain of consumer products is well known. Companies are aware of the problem and have tried significant and often costly measures to monitor where their raw materials are coming from, but doing so is often easier said than done. No matter how high demand for lithium-ion batteries becomes, our consumer electronics industry should not make allowances for human rights abuses in the pursuit of vital minerals.
The good news is that there is a new tool in the search for ethically sourced minerals. Blockchain technology is increasingly being used to track materials from the mine to the finished product, and could soon even be used to trace the path from that product to the recycling plant and to the next form the material takes. This tracking technology will make it much more difficult for unethical resource suppliers and their materials to slip through the cracks and enter the supply chain.

This INNspired Article is brought to you by:
American Manganese Inc. (TSXV:AMY; PINKS:AMYZF;FRANK:2AM) is a specialty and critical metal company focused on using its patented proprietary hydrometallurgical process to recycle lithium-ion battery cathode materials.
Send me an Investor Kit
Issues in ethical sourcing
Cobalt is a critical material for the production of lithium-ion batteries. The battery industry currently accounts for 42 percent of global cobalt usage. About two thirds of the known cobalt on earth is located within the borders of the Democratic Republic of the Congo (DRC).
This is a problem because of the deeply troubling situation for workers in the DRC. According to Amnesty International, artisanal miners working on the small-scale operations that make up much of the DRC's mining industry have been the constant victims of human rights abuses and systemic exploitation at the hands of unregulated employers. Reports from media and non-government organizations reveal constant preventable accidents resulting in serious injury and loss of life. Reports also indicate a culture of worker mistreatment including physical assault from mine police and on-site private security. These operations commonly use child labour. UNICEF estimates suggest as many as 40,000 children are working in DRC mines.
According to the United Nations guiding principles on business and human rights, companies have a responsibility to fulfil human rights obligations in their business operations, even when the states in which they operate fail to implement regulations requiring them to do so. For western companies, keeping minerals from these mines out of supply chains has proven difficult. Cobalt is bought directly from miners by suppliers like Chinese giant Huayou Cobalt Co. (SHA:603799) in an opaque process with little to no oversight. With countless of unofficial mines operating across the African nation and raw material bought and sold by multiple middlemen along the way, there's plenty of opportunity for dirty cobalt to slip into the mix. Investigations by CNN and CBS have observed dealers at DRC cobalt markets purchasing cobalt with no verification of the source or method of extraction. Once that unethically sourced cobalt is mixed in with clean cobalt and sent away for processing it's impossible to tell it apart from the rest.
In order to address the issues in this space, the Chinese Chamber of Commerce for Metals, Minerals and Chemicals (CCCMC) and the Organization for Economic Co-operation and Development (OECD) launched the Responsible Cobalt Initiative (RCI) in late 2016. The RCI was designed to have participating companies align their supply chain policies with established OECD regulations, promote cooperation with the DRC government and communicate progress and results with impacted communities. This initiative has seen participation from the likes of BMW, Samsung and Apple, alongside dozens of other organizations looking to address the issue of cobalt supply.
Enter blockchain
Blockchain could be the key answer to this problem. The technology that made cryptocurrency possible is taking the corporate world by storm with new applications for the tech constantly being invented. Put simply, blockchain is a real-time ledger that allows digital information to be stored securely across multiple computers. Each computer on the chain serves as a 'block' that validates the data contained in the next block. No one block has the ability to change the overarching data on the chain, making blockchain an immutable record that's free from tampering.
With blockchain technology, cobalt is placed in a sealed bag after extraction and each bag is marked with a digital tag that can be logged into the blockchain with a mobile device. The blockchain records the date, time, location and more to verify the origin of the cobalt. This process is repeated at the market where the cobalt is sold to a supplier, again when the product reaches the smelter, and each step of the way until the cobalt is part of a finished product. Each check-in adds to an immutable record that can be viewed and verified by third parties for maximum transparency. Blockchain records make it more efficient and less expensive to verify the provenance of cobalt in supply chains, so it's no surprise that companies are enthusiastic about giving the system a try.
Among the companies signed on to the RCI is lithium-ion battery recycling company American Manganese (TSXV:AMY; OTC US:AMYZF; FSE:2AM) who joined the initiative in June 2018, as the 33rd full time member. American Manganese has also partnered with blockchain company Circulor Ltd. to map the lifecycle of EV batteries to be able to trace critical metals in batteries even past the point where they are recycled into new products, providing a new means to source ethical materials for lithium-ion batteries and reducing the chance that these battery metals end up in landfills. The company aims to introduce their battery recycling and blockchain project to other RCI members. Circulor CEO Doug Johnson-Poensgen says that the project "will create the first blockchain solution designed specifically for the EV circular economy."
"Our blockchain solution will map the lifecycle of an EV battery and understand the value flow through the production process and lifecycle," American Manganese CEO Larry Reaugh added. "If we can identify where these batteries are going, and instead divert them through a recycling process, then we can add another source of supply for lithium-ion battery metals."
Cobalt Blockchain Inc (TSXV:COBC,OTC:COBCF) is a company that specializes in exploration and development of high grade cobalt assets in the DRC. As their name suggests, Cobalt Blockchain has made blockchain tech a key part of their operations. The company is working on their own blockchain platform to ensure that their assets are free from conflict, environmentally harmful practices, worker abuse and child labour. Cobalt Blockchain plans to have proof of concept for their platform by the end of 2018.
Takeaway
Demand for lithium ion batteries is only going to increase. According to some estimates, more than a third of the cars on the road will run on these batteries within the next two decades. That's a development with enormous potential for the good of our planet, but in order to get to that point we need to be able to reliably source critical metals that were extracted ethically. Blockchain could be our best way to know for sure that we are doing just that.
This INNspired article is sponsored by American Manganese Inc. (TSXV:AMY; OTC US:AMYZF;FSE:2AM). This article was written according to INN editorial standards to educate investors.