Silver Prices Slashed by US Economic Woes
Silver is feeling the pressure from both the precious metals sector, with gold dropping to its lowest close in three months, and the industrial sector as investors worry that the economic recovery is stalling.
By Melissa Pistilli—Exclusive to Silver Investing News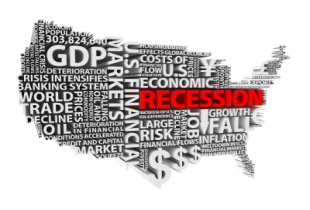 At the beginning of the week, some analysts were betting a weakening US dollar would help silver continue the bullish run it started at the end of last week, bringing prices up over the $18 level to close at $18.12 an ounce Friday.
However, after trading sideways most of Monday to pick up a mere 6 cents over Friday's close, silver prices tanked Tuesday on weak consumer confidence reports to close at $17.64 an ounce in New York. Silver is feeling the pressure from both the precious metals sector, with gold dropping to its lowest close in three months, and the industrial sector as investors worry that the economic recovery is stalling.
Silver continued its six-week downtrend Wednesday as the latest Durable Goods report brought more pessimism over economic recovery into the markets. The price of silver dropped as low as $17.32 an ounce at the start of the trading day.
The Consumer Confidence Index dropped to its lowest level in four months Tuesday to 50.4 on consumer concerns over high unemployment and continuing foreclosures in the US. This negative news had more of an impact on silver prices than the positive data coming from the US housing sector, which showed home prices rose for the second consecutive month in May.
"The break yesterday off of the weak consumer confidence data underscores the market's dependency on economic news," said Jaime Greenough, of futures representative at Global Securities, in a note Wednesday morning.
Much to the chagrin of some economists who expected the Durable Goods reports to show a one percent gain, the Commerce Department's data showed demand fell for the second month in a row in June, especially in the machinery, primary metals and electronics sectors. The one percent drop was the largest since August of last year, a possible indication that economic recovery is floundering.
Coming up at the end of the week, the GDP figure is anticipated to have a weak showing, which may place further short-term pressure on already reeling silver prices.
However, despite the latest depressing economic numbers, there is still yet hope for the sometimes precious, sometimes industrial metal. According to some economists, the Durable Goods report actually showed positive industrial demand numbers as well, as the AP reports: "Business spending for machinery and equipment edged up 0.6 percent, following a 4.6 percent surge in May. And positive earnings reports could lead to further gains in net income, an encouraging sign for growth in the rest of the year."
"Overall, we have no doubt this data will play badly in the markets, but it isn't actually that terrible," AP quoted senior U.S. economist with Capital Economics, Paul Ashworth. "The bottom line is that it shows business investment had a very strong second quarter and, although the recovery in manufacturing may be losing a little momentum, it is hardly collapsing."
For now, silver investors can expect prices to continue moving lower or at least consolidating in the low $17 range, especially as the summer doldrums continue.
Some otherwise bullish analysts, like silver-investor.com founder David Morgan, even see silver falling below $17 an ounce in August as deflation concerns strengthen. But, the silver buff expects prices to rebound in September as the traditional precious metals buying season begins in many parts of the world. Morgan is adamant silver will climb up to reach $20 an ounce by year end.
SCAM ALERT
I want my readers to take seriously the responsibility of practicing due diligence in all their investments because there are many a grifter out there hawking BS at a hefty price to their unwitting victims.
Here is a prime example brought to my attention from a recent article posted by Dr. Jeffrey Lewis, editor of Silver-Coin-Investor.com.
Dr. Lewis is warning silver coin buyers to be wary of a new internet scam involving Chinese counterfeit rounds only worth a few bucks that are now being sold on Ebay for $20 a piece. His article provides excellent tips for avoiding such scams. Click here to read the article.