5 Top Countries for Palladium and Platinum Production
These are the leading countries when it comes to palladium and platinum production.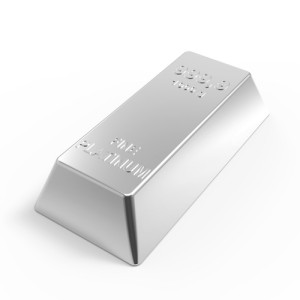 Platinum-group metals (PGMs) include platinum, palladium, rhodium and other metals, all of which are prized for their durability, resistance to corrosion and excellent catalytic properties. These characteristics make PGMs useful in everything from jewelry to electronics.
Today, the automotive industry is the world's largest consumer of these metals, which are used in catalytic converters for vehicle exhaust systems. Automotive production is expected to climb in the coming years, particularly in developing markets, and that is expected to ensure healthy demand for PGMs into the future.
But where do platinum and palladium come from? The list of the world's top palladium- and platinum-producing countries is a short one — most PGMs come from South Africa and Russia, though there are a few other countries that produce the metals. Below is a list of the five top producers in 2016, as per data from the US Geological Survey.
1. South Africa
Platinum production: 120,000 kilograms
Palladium production: 73,000 kilograms
South Africa is the world's top producer of platinum and a major producer of palladium. It holds the largest-known reserves of PGMs globally at 63 million kilograms, and currently extracts 75 percent of planet's platinum.
South Africa is expected to reduce its platinum output by 1 percent in 2017 as a result of low prices and underspending on new projects and underground development. Production drops by the world's leading platinum producer have been a common trend — the World Platinum Investment Council notes that South African platinum production has dropped by 13 percent since 2011.
2. Russia
Platinum production: 23,000 kilograms
Palladium production: 82,000 kilograms
Despite being the world's second-biggest platinum producer, Russia's annual production trails South Africa's by a large margin. That said, Russia produced the largest amount of palladium in 2016, as South Africa reduced its output from 83,000 kilograms in 2015 to 73,000 kilograms in 2016.
In the first half of 2016, a fund set up by Russia's Norilsk Nickel (MCX:GMKN) bought about 90,000 ounces of palladium. Norilsk Nickel is the world's largest palladium producer, and it created the fund to develop relations with holders of existing metal stockpiles. Most recently, the company announced that in 2017 it plans to produce 2.6 to 2.7 million ounces of palladium and 581,000 to 645,000 ounces of platinum from Russian feedstock.
3. Zimbabwe
Platinum production: 13,000 kilograms
Palladium production: 10,000 kilograms
In 2013, Obert Mpofu, Zimbabwe's mines minister, introduced new royalty requirements on unrefined PGMs being sent outside the country. These royalties were designed to encourage in-country processing of PGMs. Zimbabwe continues to pursue the goal of increasing PGMs refining, but remains a difficult operating environment for miners looking to benefit from the country's PGMs reserves.
Zimplats (ASX:ZIM) is the biggest platinum producer in the country. It is 87-percent owned by South Africa's Impala Platinum Holdings (JSE:IMP), and owns a total of 48,535 hectares in mining claims. Most recently, the company received notice that the government wants to seize some of that land and distribute it to new companies. The company's profit for the quarter ended December 31, 2016 came to $21 million, a 28-percent increase, thanks to higher platinum matte sales.
4. Canada
Platinum production: 9,000 kilograms
Palladium production: 23,000 kilograms
Canada's strong palladium production makes it a global player in the PGMs market. The country only holds 310,000 kilograms of known PGMs reserves — less than half the total reserves of other countries on this list — but companies continue to explore for PGMs in Canada in hopes of discovering more deposits. In 2015, Canada upped its palladium production from 21,000 to 23,000 kilograms.
North American Palladium (TSX:PDL) is one of only two primary palladium producers in the world. Its flagship mine is Lac des Iles, located in Ontario; it has been in production since 1993. In the second quarter of 2017, the company produced 50,222 ounces of payable palladium, considerably higher than the 38,203 ounces produced in the same quarter last year.
5. United States
Platinum production: 3,900 kilograms
Palladium production: 13,200 kilograms
Stillwater Mining Company was the only producer of PGMs in the US until it was acquired by South African mining company Sibanye Gold (NYSE:SBGL) in May 2017. The $2.2-billion deal allowed Sibanye to expand its operations to the US and reduce its dependence on aging mines in South Africa.
Sibanye now owns Stillwater's East Boulder and Stillwater mines. Together, these mines were responsible for almost $390 million worth of metals production in 2016, as per the US Geological Survey. The company also maintains a smelter, refinery and laboratory in Montana and recovers PGMs from spent catalyst material.
This is an updated version of an article originally published by the Investing News Network in 2016.
Don't forget to follow us @INN_Resource for real-time news updates!
Securities Disclosure: I, Sivansh Padhy, hold no direct investment interest in any company mentioned in this article.