New to the Investing News Network

Here at the Investing News Network our mission is twofold; to provide the latest news and quality education by helping you identify investment opportunities in niche markets, and helping leading companies communicate their value to investors.
Connecting investors with opportunities is what we do best. We are proud to present several companies which are new to the Investing News Network.
Below you will find links to educational profiles on leading companies offering opportunities in growth markets such as Cannabis,Copper, Gold, Lithium, Uranium, Potash, Tungsten, Zinc, Technology and Life Science.
Please note these profiles are not buy recommendations. There are many factors that you should consider before purchasing stocks. The purpose of these profiles is to present an in-depth value proposition for each company and provide you with the opportunity to easily request more information for your due diligence.
New to the Investing News Network: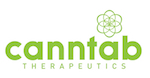 Canntab Therapeutics is bringing pharmaceutical expertise to the cannabis market through the development of its patent-pending Canntab Extended Release (XR) Tablets™. Using proprietary extended release technology previously developed by the company, Canntab is producing a safe, stable and standardized delivery method for cannabis particles (CBD and THC) that is not burdened with the negative effects associated with smoking, edibles or topicals.

CryptoBuyer is a technology company focused on commercializing blockchain technology for the financial services and remittance industries in Latin America. CryptoBuyer is introducing cryptocurrency into a space currently operated by established institutions such as Western Union, who charge up to 20 percent on all transferred funds. The company is led by a management team that has a strong footprint in fintech, blockchain and cryptocurrencies.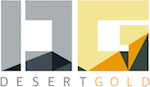 Desert Gold Ventures Inc. (TSXV:DAU, OTC:DAUGF, FKFT:QXR2.F) is a gold exploration company focused on developing its high-grade gold properties along or near the Senegal Mali Fault Zone (SMFZ) in Western Mali. Known for having an extensive history of gold mining, Mali is the third largest gold producer in Africa and is also renowned for its low cost of mining.

Enterprise Group Inc (TSX:E) is a specialized equipment rental company that provides rentals and services to the energy, utility, pipeline and transportation infrastructure industries. With an established footprint in Western Canada, particularly in Alberta and Northeastern British Columbia, Enterprise Group has grown its business by actively acquiring 'best-in-class' companies including Artic Therm International, Hart Oilfield Rentals and Westar Oilfield Rentals.
eXeBlock Technology Corp (CSE:XBLK) is a Canadian tech firm that designs custom, scalable blockchain based software applications for businesses and organizations in global markets who want to leverage blockchain technology to improve performance, ensure security and generate profits. Headquartered in a cold war era nuclear bunker in Nova Scotia, eXeBlock's services include blockchain technology consulting, blockchain application development and custom blockchain development.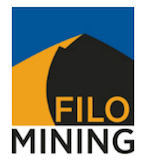 Filo Mining Corp. (TSXV:FIL, Nasdaq Stockholm:FIL) has a 100 percent interest in a major new development project called Filo del Sol located in the Andes along the Chilean/Argentine border. It is a large copper/gold porphyry system overlain by a high-sulphidation epithermal copper-gold-silver deposit.

HPQ Silicon (TSXV:HPQ) is a technology and resource company working towards becoming a vertically integrated producer of high-purity, solar-grade silicon metal. By entering into strategic partnerships with companies at different stages of the quartz-to-solar cell value chain, HPQ Silicon is enhancing the silicon metal production process and reducing its associated costs.

Japan Gold (TSXV:JG) is a gold exploration company with a vast portfolio of 17 gold projects that cover 69,505 hectares across the island nation of Japan. Japan Gold's leadership team has long recognized the potential for gold exploration in Japan. When the Japan Mining Act was amended in 2012 for the first time, allowing foreign mineral companies the ability to hold exploration and mining permits, Japan Gold was the first foreign mineral exploration company to seize this opportunity.

Kontrol Energy Corp (CSE:KNR) is a leader in the $2 Trillion global energy efficiency market which, according to the IEA, is the fastest growing energy market globally. Through distributed energy, the Internet of Things (IoT) and blockchain technology, Kontrol helps their customers reduce their overall cost of energy and Greenhouse Gas (GHG) emissions.

Lineage Grow Company Ltd. (CSE:BUDD) is a cannabis company dedicated to developing high-quality, craft cannabis using precision agriculture techniques. Combining best-of-breed plant genetics, deep water culture and controlled microclimates, Lineage Grow plans to disrupt the cannabis market by using leading technology and small-batch production techniques designed to optimize the cannabinoid, flavor and smell profiles of its products. This combination of systems and processes will also help optimize energy use and reduce water consumption, enhancing the economics of craft cannabis production—usually an expensive approach.

Millennial Esports (TSXV:GAME) is a game development company focused on Esports Racing looking to disrupt the Esports landscape by creating innovative, real-world experiences for its users. Using a global, vertically-integrated approach, Millennial Esports has multiple touchpoints with the Esports space, through offerings like content publication, online and offline event hosting, data analytics and established relationships with major sports institutions like F1 and IndyCar. The company is also exploring opportunities in the blockchain space, supported by their major investor, Global Blockchain (CSE:BLOC).

Pistol Bay Mining (TSXV:PST) is a base metals exploration company currently focused on developing its 20,700-hectare zinc-copper land holding in Ontario's Confederation Lake VMS Greenstone belt. Owning 100 percent of its holdings, the company is currently exploring the property and its historic deposits having kicked off its initial drilling program in March 2018.
Stratabound Minerals Corp (TSXV:SB) is an exploration company currently focused on exploring and developing its flagship Golden Culvert project located in the exciting new gold district of the Upper Hyland gold corridor in the Yukon, Canada. The Stratabound project is similar to and is located in near proximity to Golden Predator's (TSXV:GPY) 3 Aces project, which hosts high-grade gold mineralization that is being developed.

TokenFunder is a Canadian leader in the securitized digital token industry, currently building an innovative blockchain-powered market platform on which it plans to launch and manage regulatory-compliant initial token offerings (ITOs), one of the latest trends in financial services. The first to be approved by the Ontario Securities Commission in November 2017, Toronto-based TokenFunder's platform is regulatory-compliant. Following its current ITO—due to be closed on April 30, 2018—TokenFunder will use its proceeds to further develop its Smart Token Asset Management Platform (STAMP) as a deliverable service to potential clients. The company's target market segments include innovative startups, rapidly-growing businesses and established organizations looking for disruptive funding solutions.

VanadiumCorp Resource Inc (TSX:VRB) is a mining and technology company that has developed disruptive process technology and vanadium supply for sustainable energy storage technologies. After a decade of vanadium resource development, VanadiumCorp chose to explore innovative  approaches for processing to address the global shortage of battery grade vanadium.

Xanthic Biopharma is a premium cannabinoid life sciences technology brand that has developed a patent-pending technology to make the two key active ingredients in cannabis—THC and CBD—soluble in water. By targeting a gap in the cannabis marketplace—cannabis molecules have so far only been dissolved in oils—Xanthic Biopharma has designed an innovative approach to cannabis consumption that addresses the needs of medical and recreational cannabis consumers.
This article is updated each week. Please scroll up for the most recent information.
New to the Investing News Network – February 2018: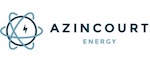 Azincourt Energy Corp. (TSXV:AAZ) is a resource exploration and development company focused on building a portfolio of uranium and lithium projects for the alternative energy sector. Azincourt holds interests in two highly prospective uranium plays in Canada's prolific Athabasca Basin: East Preston and Patterson Lake North.

Danakali Ltd. (ASX:DNK, OTCMKTS:SBMSF) is developing the world class Colluli potash project (Colluli or the Project) in Eritrea, East Africa. The company has completed a highly favourable definitive feasibility study in 2015 for a two stage development focusing on the production of sulphate of potash (SOP). The DFS demonstrates industry leading capital intensity, low development capital, bottom quartile operating costs, long mine life, and low incremental growth capital.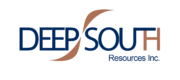 Deep-South Resources (TSXV:DSM) is advancing exploration on the Haib copper-molybdenum project located in the mining-friendly jurisdiction of Namibia. Deep-South recently signed an agreement with Teck Namibia, a subsidiary of Teck Resources Limited, that gives the company full ownership of the Haib project.
Happy Creek Minerals Ltd (TSXV:HPY) is a mineral exploration company focused on the development of its two key projects, the Fox tungsten project and the Highland Valley copper project in south central British Columbia, Canada. Happy Creek Minerals has held the Fox tungsten property since 2006 and has advanced it from discovery towards development.

Hiku Brands Company Ltd. (CSE:HIKU,OTCUS:DJACF) is focused on handcrafted cannabis production, immersive retail experiences, and building a portfolio of iconic, engaging cannabis lifestyle brands. Hiku is differentiated as the only Canadian craft cannabis producer with a significant national retail footprint and a growing brand house including premium cannabis lifestyle brands DOJA, Tokyo Smoke and Van der Pop.
NanoSphere Health Sciences (CSE:NSHS) is a nanobiotechnology company paving the way in the development of innovative delivery systems for cannabinoids, medications, nutrients, and animal health. Built on a foundation of over 20 years of research and development, NanoSphere has designed a patent pending delivery system that increases the effectiveness and delivery time of cannabinoids (THC and CBD) by nanosizing the particles and transporting them directly into the bloodstream.

New Tech Lithium Corp (CSE:NTM) is a resource company focused on the exploration of lithium and potash within the Paradox basin in Utah and Colorado. As a first mover in the region, New Tech Lithium has holdings in three properties: the Ten Mile lithium and potash property in Utah and the Southeast Lisbon Valley and Andy's Mesa properties in Colorado.

Nevada Copper (TSX:NCU) is an emerging copper company focused on bringing its wholly-owned Pumpkin Hollow copper project in the mining-friendly jurisdiction of Nevada, US to near-term production. The property hosts a total mineral reserve of over 5 billion pounds of copper and measured and indicated resource of over 6 billion pounds. The project is the only large-scale copper project fully permitted within the US and is well positioned to enter a copper market with a looming supply deficit and rising prices.

Solitario Zinc Corp. (TSX:SLR, NYSE:XPL) is an exploration and development-stage junior focused on becoming a mid-tier zinc company. Solitario is building a strong portfolio of zinc properties across the Americas. The company has significant interest in two large high-grade zinc development projects through joint venture agreements with two of the world's top five zinc producers. These partners have the technical and financial capabilities to advance projects to production.

Vangold Mining Corp (TSXV:VAN; OTC:VGLDF) is a silver and gold mining company focused on bringing the historic high-grade El Pinguico mine on the Mexican silver belt in the Guanajuato region to near-term production. Unlike traditional mining projects, El Pinguico is unique in that it has over 700,000 tonnes of stock ore—at surface and underground—remaining from historical mining done on the property in the early 1900s.

Venzee Technologies Inc (TSXV:VENZ) is a technology company innovatively using artificial intelligence (AI) to sync product information between retailers and their supply chain within the US$23 trillion global retail industry. To date, Venzee has developed a cost-effective AI platform that helps seamlessly exchange product information and inventory updates between suppliers, manufacturers and retailers. Focused on enhancing the adoption of its AI platform, Venzee is revolutionizing the way e-commerce is conducted.