New to the Investing News Network
Here at the Investing News Network our mission is twofold; to provide the latest news and quality education by helping you identify investment opportunities in niche markets, and helping leading companies communicate their value to investors.
Here at the Investing News Network our mission is twofold; to provide the latest news and quality education by helping you identify investment opportunities in niche markets, and helping leading companies communicate their value to investors.
Connecting investors with opportunities is what we do best. We are proud to present several companies which are new to the Investing News Network.
Below you will find links to educational profiles on leading companies offering opportunities in growth markets such as Cannabis,Copper, Gold, Lithium, Uranium, Potash, Tungsten, Zinc, Technology and Life Science.
Please note these profiles are not buy recommendations. There are many factors that you should consider before purchasing stocks. The purpose of these profiles is to present an in-depth value proposition for each company and provide you with the opportunity to easily request more information for your due diligence.
New to the Investing News Network:
Chemesis International Inc. (CSE:CSI) is a vertically-integrated seed-to-sale cannabis company that operates in Puerto Rico and California and is focusing on long-term growth and stability in cannabis markets across the globe. Chemesis provides consumers with a variety of high-quality products and has exclusive agreements with a number of renowned cannabis brands, such as California Sap.
Dajin Resources Corp. (TSXV:DJI, OTCMKTS:DJIFF, Germany:C2U1) is a Canadian exploration and development company, holding strategically located brine-based lithium projects in Nevada and Argentina, with assets that tie Dajin to the clean-tech economy and growing demand for a strategic mineral.
Deer Horn Capital (CSE:DHC) is a Canadian exploration company developing the Deer Horn property in west-central British Columbia. Deer Horn is the only known silver-gold-tellurium property with an NI 43-101 tellurium resource and the company is focused on providing minerals to the growing green energy industry. Silver and tellurium are crucial elements for photovoltaic energy and new battery storage technology.
First Cobalt Corp. (TSXV:FCC, OTCQX:FTSSF, ASX:FCC) is a vertically-integrated cobalt exploration and development company with 3 significant assets located in Idaho, US and Ontario, Canada. The company is focused on supplying battery-grade cobalt for the rapidly growing electric vehicle (EV) market.
Foran Mining Corporation (TSXV:FOM) is a Canadian exploration and development company with copper and zinc projects in the Hanson Lake volcanogenic massive sulphide (VMS) camp in mining-friendly Saskatchewan. According to the Fraser Institute's Annual Survey of Mining, Saskatchewan was named the top mining jurisdiction in Canada and second globally. An emerging zinc-copper base metal district, the Hanson Lake area displays similar VMS structures to those found in the better-known Flin Flon and Snow Lake regions.
International Cobalt Corp. (CSE:CO, FWB:42L, OTCMKTS:COBAF) is a Canadian exploration company that operates out of Idaho, US and Eastern Canada. The company is focused on exploring and developing its portfolio of properties towards producing cobalt for the growing battery and electric vehicle (EV) markets.
IsoEnergy Ltd. (TSXV:ISO) is a mineral exploration company and subsidiary of NexGen Energy Ltd. (TSX:NXE). The company has built a portfolio of early-stage mineral exploration properties in the prolific eastern Athabasca Basin of Saskatchewan, and has recently announced the intersection of high grade uranium at the newly discovered Hurricane zone.
Montan Mining Corp. (TSXV:MNY; FSE:S5GM) is an emerging low-cost gold producer working in the mining district of Caraveli, Arequipa Province,  Peru. Montan will execute on a third party and partnered mineral feed model to maintain maximal throughput on a small gold mill to create near-term cash flow, allowing the company to grow organically. The Company will grow its supply through agreements and partnerships and acquire additional properties in the future.
Primary Energy Metals (CSE:PRIM) is a Canadian junior exploration company based in Vancouver, British Columbia. The company is in the business of acquiring, exploring and developing ethically sourced cobalt, copper, nickel and vanadium. They are also focused on sourcing green energy power minerals for battery production. Primary Energy Metals holds properties in British Columbia, Canada and has signed letters of intent (LOIs) and partnerships aimed at developing a presence in Spain.
Progressive Planet Solutions Inc (TSXV:PLAN) is a Canadian company dedicated to the exploration for and development of industrial mineral deposits.  In addition, Progressive Planet is concurrently conducting product development initiatives for materials made using zeolite.
Redfund Capital Corporation (CSE:LOAN) is a Canadian merchant bank that provides medical cannabis companies across the globe with funding solutions. Redfund's portfolio consists of 10 to 15 companies that are currently generating a revenue of $2 million or more. Redfund's CEO Meris Kott has been helping companies go public for over 25 years. Additionally, management owns approximately 15 percent of the shares in the company.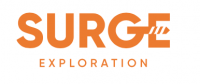 Surge Exploration Inc. (TSXV:SUR, OTCQB:SURJF, FRA:DJ5C) is a Canadian energy metal exploration company with projects located in the mining-friendly jurisdictions of Canada and Chile. The company is focused on acquiring world-class properties with the potential to produce commercial-grade cobalt and lithium for buyers around the world. To this effect, Surge has acquired two cobalt properties in Ontario and a copper-gold property in British Columbia, Canada. The company is also in the process of acquiring a cobalt property in Atacama, Chile.
Therma Bright Inc. (TSXV:THRM) ("Therma Bright") is a progressive medical device technology company that is focused on serving the $21 billion cosmeceutical industry. The company holds and is seeking various trademarks and patents for its thermal therapy technology that uses heat and light energy to deliver effective, non-invasive and pain-free skincare. This includes their InterceptCS™ device, which helps prevent cold sores from materializing and their TherOZap™ technology, that utilizes thermal therapy to combat the effects of insect bites and stings.
The WONDERFILM Media Corporation (TSXV: WNDR, OTC: WDRFF, FRA: Y25) is an entertainment company focused on developing, financing and producing in-demand films and TV series. The company has offices in Beverly Hills, US, Vancouver, Canada and Seoul, South Korea.
This article is updated each month. Please scroll up for the most recent information.
New to the Investing News Network – August 2018:
Ascent Industries (CSE:ASNT) is a vertically-integrated Canadian cannabis company focused on developing, branding, producing and distributing manufactured cannabis products across Canada, the US and Denmark. Ascent has been acquiring various cannabis companies and proprietary brands that they are able to mass produce. This allows Ascent to provide consumers with access to a variety of brands, producers and cultivators.
Cobalt Blockchain Inc. (TSXV:COBC, OTC:COBCF) is a Canadian resource company currently focused on exploring and developing high-grade cobalt assets in the Democratic Republic of Congo (DRC). They are implementing a model that uses an innovative blockchain platform for mineral traceability, ensuring the ethical sourcing of materials. The Cobalt Blockchain management team has 12 years of on-the-ground experience in the DRC and have over 45 years worth of experience in the mining industry. Management is also notably invested in the company, holding 13 percent of the shares.
Generic Gold Corp. (CSE:GGC) is a junior exploration company that owns multiple, well-positioned properties in the Tintina Gold Belt in the Yukon, Canada. Generic Gold owns nine properties that total 39,820 hectares of land in the Yukon. All of the company's projects have been prioritized for exploration, but the company's focus is on developing the VIP and Goodman gold projects.
LottoGopher Holdings Inc. (CSE:LOTO, OTCQB:LTTGF, FWB:2LG) is a lottery messenger service with a subscription revenue model that operates in California, Texas and Virginia. LottoGopher operates under a subscription-based revenue model and subsequently offers three subscription packages for users to choose from. The subscription packages include a variety of services based on the package users choose.
MediPharm Labs Inc. (TSXV:LABS) is a leading B2B Canadian cannabis extractor, producing purified pharma-grade cannabis oil and concentrates for the development of cannabinoid derived products. As part of their B2B model, MediPharm Labs plans to supply raw materials, formulations, processing and packaging for ready-to-sell advanced derivative products. The first Canadian company to become a licensed producer of cannabis oil under the Access to Cannabis for Medical Purposes Regulations (ACMPR) without first being a licensed cultivator, MediPharm Labs is focused on bringing pharma-grade products to the adult-use and medical cannabis industries in Canada.
SRG Graphite Inc. (TSXV:SRG) is a Canadian resource company that aims to become a leader in the exploration, development and production of high-quality, low-cost natural graphite flakes. The company is also working on its wholly-owned nickel-cobalt-scandium laterite project. SRG operates out of the Republic of Guinea in West Africa.
The Flowr Group (Okanagan) Inc., a Health Canada Licensed Producer (LP) of cannabis under the Access to Cannabis for Medical Purposes Regulations (ACMPR), is a leading cultivator founded by MedReleaf (TSX: LEAF) co- founder Tom Flow and a team of industry pioneers, successful start-up executives and top industry scientists. Flowr is building the most advanced cultivation facilities in the industry which it expects to generate consistently high crop yields, deliver premium and ultra-premium cannabis products, and maximize return on investment.  The company also will be an R&D leader as it was selected by the Hawthorne Gardening Division of The Scotts Miracle-Gro Company (NYSE: SMG) as its exclusive Canadian cannabis R&D partner.