New to the Investing News Network
Here at the Investing News Network our mission is twofold; to provide the latest news and quality education by helping you identify investment opportunities in niche markets, and helping leading companies communicate their value to investors.
Here at the Investing News Network our mission is twofold; to provide the latest news and quality education by helping you identify investment opportunities in niche markets, and helping leading companies communicate their value to investors.
Connecting investors with opportunities is what we do best. We are proud to present several companies which are new to the Investing News Network.
Below you will find links to educational profiles on leading companies offering opportunities in growth markets such as Cannabis,Copper, Gold, Lithium, Uranium, Potash, Tungsten, Zinc, Technology and Life Science.
Please note these profiles are not buy recommendations. There are many factors that you should consider before purchasing stocks. The purpose of these profiles is to present an in-depth value proposition for each company and provide you with the opportunity to easily request more information for your due diligence.
New to the Investing News Network:
Blox Labs Inc. (CSE:BLOX,FWB:BR1B) is a technology development company focused on creating best-in-class solutions using blockchain, smart contracts and decentralized application technologies. Blox Labs offers end-to-end solutions in a blockchain as a service (BaaS) model for their clients and ensures that their products are integrated seamlessly from proof of concept through execution and beyond. The company is working on two projects that will be addressing transparency challenges faced by the legalized cannabis market and the oil and gas industry.
Canadian Platinum Corp. (TSXV:CPC) is a resource exploration company focused on the acquisition and development of a diversified portfolio of resource properties that cover gold, copper, zinc, nickel, cobalt and platinum group elements (PGEs). Canadian Platinum has four properties that they are actively exploring.
Vancouver-based Comstock Metals (TSXV:CSL) is a resource focused mineral exploration company advancing three projects in premiere Canadian mining jurisdictions. The road accessible Preview SW Gold Project is located 40 km north of La Ronge, Saskatchewan and the QV Gold Project is located within the White Gold District in the Yukon Territory and the Rawhide Cobalt-Silver Project in Gowganda area in Ontario.
Goldplay Exploration Ltd. (TSXV:GPLY) is an advanced stage exploration company, with a diverse portfolio of gold, silver and base metal assets,  ranging from recent discovery to advanced resource-stage.The company holds 6 properties, strategically located in a highly prospective geological setting in the Rosario mining district. Due to the rich mining history of the district, mining infrastructure and a skilled workforce already in place, allied with cost effective approach to carry out exploration, this translates to approximately 80% of shareholder capital currently being directly invested into the ground. Additionally, many of Goldplay's properties are adjacent to each other and/or are located immediately adjacent to operations or exploration projects controlled by other major mining companies, such as Marlin Gold Mining Ltd. (TSX:MLN), Minera Penoles S.A. de CV (BMV:PE&OLES) and First Majestic Silver Corp. (TSX:FR), which can lead to future M&A opportunities.
Grown Rogue is a vertically integrated, seed-to-experience cannabis company based in Medford, Oregon. The company is currently licensed for cannabis production and wholesale distribution in Oregon's recreational market, and has both indoor and outdoor growing facilities in the state. GR intends to expand operations across multiple states, including California by late-Summer 2018, in partnership with other licensed operators.
Inner Spirit Holdings Ltd. (CSE:ISH) is applying its franchise and retail model to the recreational cannabis industry, using a streaming strategy to establish a chain of dispensaries under its Spiritleaf brand. Inner Spirit has entered into multiple strategic partnerships and investments so it may offer its customers a variety of proprietary brands. Inner Spirit has formed multiple partnerships with various cannabis cultivators and producers to offer a collection of proprietary products under its Spiritleaf brand, including Prairie Flower, Ruby, Stone Selects and Spirit Joints.
NuRAN Wireless Inc. (CSE:NUR,FWB:1RN,OTCMKTS:NRRWF) is a leading supplier of mobile and broadband wireless solutions. As part of its mandate, NuRAN's aims to connect the world to the internet. To this effect, the company has deployed 8,000 indoor and outdoor network units on five continents in partnership with Tier One operators, such as Avanti Communications Group plc (LSE:AVN) and Africa Mobile Networks (AMN).
Pancontinental Gold (TSXV:PUC) is a Canadian-based mining company focused on the exploration and development of its strategic battery metals projects in proven mining districts with excellent infrastructure, existing resources and/or in proximity to producing or former mines. The Company also holds the Jefferson Gold project, located in the Carolina Gold Belt,12 kilometres away from OceanaGold's (TSX:OGC) Haile mine, which produced 574,606 ounces of gold in 2017.
Solution Financial Inc. is a luxury and exotic car leasing provider dedicated to enabling luxury car dealerships and their clientele with a 'white glove' experience. Built on 14 years of profitable lease brokerage experience, Solution's proprietary lease quoting system streamlines the process for dealers to provide alternative leasing options to clients and ultimately close more sales.  Solutions novel quoting system evaluates the merits of lease transactions in real time based on current auto market values in addition to traditional lending criteria.  In addition, Solution manages an online community portal ("LeaseClub") for its extensive network of luxury car enthusiasts which helps drive demand for its Dealers and its own lucrative end of lease offerings.  Solutions goal is focused on expanding this smarter approach to luxury car ownership across Canada.
This article is updated each month. Please scroll up for the most recent information.
New to the Investing News Network – June 2018:
Bonterra Resources (TSXV:BTR; OTCQX:BONXF, FWB:9BR1) is a Canadian gold exploration company based in Vancouver. The company's two major holdings are the Gladiator Gold project in Quebec, Canada and the Larder Lake Project in Ontario, Canada. The management's primary goal is to define a multi-million ounce, high grade gold resource at its 100 percent controlled Gladiator Gold Deposit in the Abitibi Gold Belt in Quebec.
Emblem (TSXV:EMC, OTC:EMMBF) is a Canadian cannabis company and a licensed producer (LP) of cannabis, growing through innovation, distribution and brands that resonate with consumers. The company is divided into three units with each targeting different facets of the market; cultivation, medical, and adult use.
Falcon Gold Corp. (TSXV:FG) is a Canadian mineral exploration company focused on creating value for its investors through the acquisition, exploration and advancement of projects in North and South America. Currently focused on two projects in Ontario, Canada and in La Rioja, Argentina, Falcon Gold has a disciplined project vetting process for selecting strategic properties with the highest potential for value.
Fission 3.0 Corp (TSXV:FUU) is a uranium project generator and property bank focused primarily on the Athabasca region in Saskatchewan, Canada. Within the region—known for being the largest producing district of high-grade uranium in the world and for hosting numerous current and past-producing uranium deposits—Fission 3.0 owns 20 properties with high-grade uranium potential. These strategically-located properties are at various stages of exploration and are distributed across the border of the basin.
FluroTech (TSXV:TEST) is an Alberta-based technology company dedicated to providing a fast, accurate, and cost-effective testing platform for the cannabis industry. To this end, FluroTech Ltd. has designed and developed a proprietary technology, CompleTest™, which uses fluorescence spectroscopy technology with specific test kits that each measure the content of a given attribute including CBD, THC, pesticides, heavy metals and more.
GreenTec Holdings (TSXV:GTEC) is a Canadian company with a multi-pronged approach to entering the premium cannabis market with a diverse range of products. GTEC's wholly-owned holdings are at various stages of Health Canada's Access to Cannabis for Medical Purposes Regulations (ACMPR) licensing process and specialize in cannabis cultivation, processing and  testing. The company is deeply involved in every stage of their product from cultivation to the point of sale.
IDM Mining (TSXV:IDM, OTCQB:IDMMF) is a Canadian advanced exploration and development company based in Vancouver, British Columbia. Their 17,125-hectare Red Mountain Gold Project is located 15 kilometers east of the mining town of Stewart, British Columbia, within the Nisga'a Nation's treaty territory. The project also falls within British Columbia's prolific Golden Triangle, an area that has faced a recent resurgence in exploration due to significant new discoveries, new mines, increased infrastructure and receding glaciers revealing new mineral occurrences. Since 2015, two projects within the Golden Triangle have gone into commercial production, Imperial Metals' Red Chris copper/gold mine and Pretivm's Brucejack high-grade gold mine. IDM Mining is set to become one of the Golden Triangle's next high-grade, low-cost gold producer.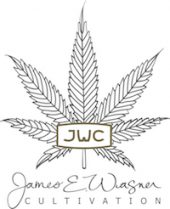 James E. Wagner Cultivation (JWC) (TSXV:JWCA) is a cannabis company implementing a proprietary growing process that is based on aeroponic technology originally designed by Richard Stoner in the 1980's and further researched by NASA. JWC's proprietary methodology, GrowthStorm™, is being deployed in a 15,000-square-foot retrofitted facility in Kitchener, Ontario and the company is in the process of constructing an additional 345,000 square feet nearby. Once the second facility is complete in late 2018, JWC will be the largest aeroponics cultivator of any crop in the world.
Koios Beverage (CSE:KBEV, OTC:SNOVF) is a US-based nootropic and functional beverage company specializing in cognition-improving drinks, powders and capsules to satisfy a burgeoning market of organic food and drink while also addressing demand from consumers looking to boost brain function. Koios Beverage has an available distribution network of over 2,000 retail locations in the US, host to the largest consumer base nootropics. This network includes high-profile retailers such as 7-11 and True Fit Gyms  and a significant online presence through the company's partnership with Wishing-U-Well and by being an Amazon choice product.
Margaret Lake Diamonds Inc. (TSXV:DIA) is a diamond exploration company with two properties in the Northwest Territories (NWT), Canada. Both properties, Margaret Lake and Diagras, are located in a region seeing enhanced interest for diamond exploration. The company's wholly owned Margaret Lake property is located only nine kilometers north of Canada's newest diamond project, the Mountain Province Diamonds (TSX:MPVD) and De Beers Group Gahcho Kué mine, and two kilometers away from Kennady Diamonds' (TSXV:KDI) Kennady North project, home to the Kelvin and Faraday kimberlite deposits. The company has launched an exploration program at the Margaret Lake project with the goal of further developing six kimberlite target areas on the property.
Maricann Group Inc. (CSE:MARI; FWB:75M; OTCQB:MRRCF) is a licensed cannabis producer focused on cannabis cultivation, extraction, formulation and distribution. Having established operations in both Canada and Europe, the company is building a 217,000-square-foot facility in Langton, Ontario and also has subsidiaries operating out of Saxony, Germany, as well as Switzerland.
New Point Exploration Corp. (CSE:NP) is an exploration company engaged in acquiring, exploring and developing mineral properties focused on supplying the growing battery industry. To that effect, New Point has been building a portfolio of high-grade lithium, cobalt and copper properties in mining-friendly jurisdictions in North America.
RE Royalties Ltd. provide investors the ability to invest in a growing clean energy economy and to generate strong capital returns over the near-to-medium term and above-market yield over the long term. RE Royalties is the first royalty financing company to focus on the renewable energy sector. The royalty financing model is well-proven and royalty financing companies have a longstanding history of success in other sectors such as mining, oil and gas, pharmaceuticals, consumer services and agriculture. RE Royalties saw the rapid emergence of the renewable energy sector as an untapped opportunity to apply this foundational model that allows renewable energy companies a more flexible way to grow.

RISE Life Science Corp. (CSE:RLSC) is a Canadian-based consumer products company developing cannabis-based health and wellness products.  RISE Life Science is a Canadian-based company that started looking ahead to cannabis consumer product development four years ago. Their corporate objective is to build a suite of value-added products for the health and wellness category with an initial focus on sexual health. RISE Life Science knows that their ability to create products that deliver heightened experiences is also synonymous with their ability to raise the value of their products.
Pacton Gold (TSXV:PAC; US:PACXF) is a gold exploration company based out of Vancouver, Canada, which controls the 3rd largest land holdings in the Pilbara Gold Region, known most recently as the biggest property staking rush in the last few years. The company is currently focused on developing its strategic land position in Western Australia, where it has made acquisitions for the Arrow, Impact Minerals, Friendly Creek and CTTR properties. These properties are strategically placed and are within close proximity to the Novo Resource Corp (TSXV:NVO) and DeGrey Mining Ltd. (ASX:DEG) properties, which have been displaying positive exploration results, yielding the target – gold nuggets.

PreveCeutical Medical Inc. (CSE:PREV, OTCQB:PRVCF, FSE:18H) is an early stage biotechnology company focused on the development of preventative medicine. The company is partnered with the Pharmacy Australia Centre of Excellence (PACE) at the University of Queensland on their research and development (R&D) projects, which focus on developing a cannabidiol administrative device and program, a dual gene therapy program focusing on preventing type 2 diabetes and obesity and a peptide therapeutic program focusing on developing non-addictive analgesics for acute and chronic pain.