New to the Investing News Network
Here at the Investing News Network our mission is twofold; to provide the latest news and quality education by helping you identify investment opportunities in niche markets, and helping leading companies communicate their value to investors.
Here at the Investing News Network our mission is twofold; to provide the latest news and quality education by helping you identify investment opportunities in niche markets, and helping leading companies communicate their value to investors.
Connecting investors with opportunities is what we do best. We are proud to present several companies which are new to the Investing News Network.
Below you will find links to educational profiles on leading companies offering opportunities in growth markets such as Cannabis,Copper, Gold, Lithium, Uranium, Potash, Tungsten, Zinc, Technology and Life Science.
Please note these profiles are not buy recommendations. There are many factors that you should consider before purchasing stocks. The purpose of these profiles is to present an in-depth value proposition for each company and provide you with the opportunity to easily request more information for your due diligence.
New to the Investing News Network:
Commander Resources Ltd. (TSXV:CMD) is a resource company that was founded in 1989 and operates under a prospect generator model. The company has developed a portfolio filled with joint venture opportunities, exploration projects, royalties and investments across Canada.
EnerDynamic Hybrid Technologies Inc. (TSXV:EHT) is a Canadian global energy solutions company focused on providing eco-friendly disaster-relief products to countries and areas in need. EnerDynamic has developed a line of patented solar panels, solar systems and house and building materials integrated with solar technology for government and general public use.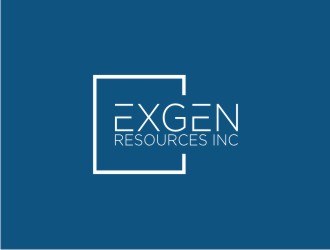 ExGen Resources Inc. (TSXV:EXG,OTCMKT:BXXRF) is pursuing a project accelerator business model, bringing partners to fund exploration and development activities on its projects. The company currently has six projects, all located in mining-friendly jurisdictions in North America. The project accelerator business model provides shareholders with exposure to the entire mining cycle, from new discoveries to advanced exploration and cash flow visibility. The use of partners to fund property expenditures also reduces the technical and financial risks typically associated with mineral exploration and development.

Go Cobalt Mining Corp. (CSE:GOCO) is a Vancouver-based mining exploration company that is focused on developing energy metal projects for the growing battery market. The company is currently focused on developing their copper-cobalt Monster project in the Yukon, Canada.
Heritage Cannabis Holdings Corp. (CSE:CANN;OTCMKT:HERTF) is focused on becoming a vertically-integrated cannabis provider. To fulfill this goal, Heritage has acquired two licensed producers in British Columbia and Ontario, Canada, respectively: PhyeinMed and CannaCure. The company is also in the process of acquiring Purefarma, a well-regarded hemp and cannabis extraction company.

Japan Gold (TSXV:JG) is a gold exploration company with a vast portfolio of 17 gold projects that cover 69,505 hectares across the island nation of Japan. Japan Gold's leadership team has long recognized the potential for gold exploration in Japan. When the Japan Mining Act was amended in 2012 for the first time, allowing foreign mineral companies the ability to hold exploration and mining permits, Japan Gold was the first foreign mineral exploration company to seize this opportunity.
Matica Enterprises Inc. (CSE:MMJ;FWB:39N;OTCPink:MQPXF) is a licensed cannabis producer operating in Quebec, Canada. Matica is targeting the self-medicating cannabis and recreational markets by providing high-quality cannabis flower. The company also has its sights on obtaining a license to extract oil, so as to develop distillate and oil-based products. Matica intends to produce proprietary time-released topicals for the pain management market.
NanoSphere Health Sciences (CSE:NSHS) is a nano-biotechnology company paving the way in the development of innovative delivery systems for cannabinoids, medications, nutrients, and animal health. Built on a foundation of over 20 years of research and development, NanoSphere has designed a patented delivery system that increases the effectiveness and delivery time of cannabinoids (THC and CBD) by nanosizing the particles and transporting them directly into the bloodstream.
Secova Metals Corp. (TSXV:SEK;FWB:N4UN;OTCMKTS:SEKZD) is a junior mineral exploration company with a primary focus in the Windfall gold camp in Quebec, Canada. The company is dedicated to creating value for their shareholders through methodical exploration. Secova Metals conducts extensive exploration by utilizing cost effective methods to determine the location of possible ore bodies, deposits and mineralized zones before drilling, strategically conserving shareholders money.
Standard Lithium Ltd. (TSXV:SLL,OTCQX:STLHF,FWB:S5L.F) is a project development company that is focused on unlocking the value of existing large-scale US based lithium brine resources that can be brought into production quickly. The Company is also pursuing the resource development of approximately 45,000 acres of mineral leases located in the Mojave Desert in San Bernardino County, California.
This article is updated each month. Please scroll up for the most recent information.
New to the Investing News Network – October 2018:
Aura Health Inc. (CSE:BUZZ) is a global, vertically-integrated medical cannabis company. Their goal is to grow high-quality, low-cost flower in Israel that will then be exported, extracted and sold in medical cannabis jurisdictions in Europe.
Biome Grow Inc. (CSE:BIO) is a cannabis company that is building the next Canadian cannabis conglomerate. The company is focused on the local consumer and regional cannabis growing and business growth primarily in Atlantic Canada. Founded on the idea that biomes are groups of biological communities that have been created in response to a common climate or goal, the company has developed a business model that focuses on catering to specific areas. Through the company's subsidiaries, Biome is working to establish unique consumer, regional and B2B brands, products and services that are overseen by a centralized management team.

Bougainville Ventures Inc. (CSE:BOG) provides infrastructure and seed-to-sale services to licensed tenant cannabis growers in Washington state. Many cannabis companies face challenges as they set up their business, such as high capital costs and a lack of access to traditional funding. Bougainville Ventures provides these companies access to cultivation facilities, as well as ancillary services, such as recycling, soil remediation, equipment leases, property management, consulting and advisory services and yield optimization technology.

BriaCell Therapeutics Corp. (TSX:BCT, OTCQB:BCTXF) is biotechnology company with a mission to develop innovative immunotherapies for treating cancer. Currently, the company is in the process of developing its lead candidate, Bria-IMT™, as well as its Bria-OTS™, an off-the-shelf personalized immunotherapy, the first of its kind for advanced breast cancer.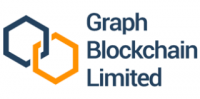 Graph Blockchain Limited is a blockchain development company that provides state-of-the-art private blockchain solutions for corporations and government agencies. The company uses a five-prong business model based on developing channel partnerships, direct sales, a three-stage sales process, solution portability and being able to replicate their solutions in high-growth markets.

Infinite Lithium Corp. (TSXV:ILI) is a junior mining exploration company focused on seeking and acquiring lithium projects across the world. The company has four lithium projects that they are developing in mining-friendly jurisdictions in Canada and Mexico. Infinite Lithium is looking to provide ethically-sourced lithium to companies that are developing lithium-ion batteries.
Lions Bay Capital Inc. (TSXV:LBI) is a strategic investor in the junior resources sector. Whilst the company recently listed on the TSX venture exchange in November 2017, the founders and management have established a proven business model and have a successful track record in the sector.
MustGrow Biologics Corp. is an agricultural biotech company focused on developing and commercializing its unique natural biofumigant that acts as a fertilizer, nematocide and fungicide. Targeting the fruit and vegetable and the cannabis industries, MustGrow has designed an organic solution that uses the mustard seed's natural defence mechanisms to protect plants from pests and diseases.
Nerds On Site is a mobile IT support company that provides small to medium-sized enterprises (SME) with various services, including network installation and support, PC setup and tailored software services, among other services. Nerds On Site also provides its services to residential and corporate users. A notable corporate client of theirs is Canadian Tire (TSX:CTC.A). The company is currently operating in 10 cities across Canada and is planning on expanding their business into targeted areas in the US.
Next Green Wave (CSE:NGW) is a vertically integrated seed to consumer producer and reseller of cannabis products and is building a world-class business and innovating a premium portfolio of brands in California.  Led by a multiple Cannabis Cup winner for producing seeds and hybrids, and a team of seasoned executives, NGW strives to distinguish itself to be a dominant provider for cannabis products and services.
Orsu Metals Corp. (TSXV:OSU) is a mineral exploration and development company focused on advancing their 90 percent owned Sergeevskoe gold project in Russia's Transbaikalian Region. The property is leased until 2031 and that can be extended for an additional 10 years if the mine starts producing.
Pure Global Cannabis Inc. (TSXV:PURE; OTC: PRCNF; FRA:1QS) is a vertically-integrated and growth-oriented cannabis company that is focused on producing high-quality pharmaceutical-grade cannabis for the global medical and recreational cannabis markets. Looking to address the global cannabis market, Pure Global has facilities in Canada and Colombia and also has its sights on the EU and Latin American markets. The company is primarily focused on creating a cannabis product that enhances the well-being of consumers and they have deployed a four point strategy to ensure that they are addressing consumer needs.
Weekend Unlimited (CSE:YOLO) is capitalizing on its vast industry relationships to establish a lifestyle brand featuring premium products and delivering life's highest moments. The development of Weekend Unlimited's lifestyle brand is led by a team of business and cannabis industry leaders with an unparalleled track record. Weekend Unlimited aggregates and scales its small to medium brands, primarily in the categories of flower, extracts and edibles.
White Gold Corp. (TSXV:WGO, OTC – Nasdaq Intl: WHGOF, FRA: 29W) is a gold exploration company with a property portfolio that is comprised of 21,218claims across 423,000 hectares in the Yukon's prolific White Gold District. With their expansive land package, which includes a total of 34 properties, White Gold owns over 40% of the White Gold District, the site of the historic Yukon Gold Rush.