New to the Investing News Network

Here at the Investing News Network our mission is twofold; to provide the latest news and quality education by helping you identify investment opportunities in niche markets, and helping leading companies communicate their value to investors.
Connecting investors with opportunities is what we do best. We are proud to present several companies which are new to the Investing News Network.
Below you will find links to educational profiles on leading companies offering opportunities in growth markets such as Cannabis,Copper, Gold, Lithium, Uranium, Potash, Tungsten, Zinc, Technology and Life Science.
Please note these profiles are not buy recommendations. There are many factors that you should consider before purchasing stocks. The purpose of these profiles is to present an in-depth value proposition for each company and provide you with the opportunity to easily request more information for your due diligence.
New to the Investing News Network: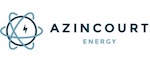 Azincourt Energy Corp. (TSXV:AAZ) is a resource exploration and development company focused on building a portfolio of uranium and lithium projects for the alternative energy sector. Azincourt holds interests in two highly prospective uranium plays in Canada's prolific Athabasca Basin: East Preston and Patterson Lake North.

Danakali Ltd. (ASX:DNK, OTCMKTS:SBMSF) is developing the world class Colluli potash project (Colluli or the Project) in Eritrea, East Africa. The company has completed a highly favourable definitive feasibility study in 2015 for a two stage development focusing on the production of sulphate of potash (SOP). The DFS demonstrates industry leading capital intensity, low development capital, bottom quartile operating costs, long mine life, and low incremental growth capital.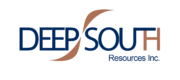 Deep-South Resources (TSXV:DSM) is advancing exploration on the Haib copper-molybdenum project located in the mining-friendly jurisdiction of Namibia. Deep-South recently signed an agreement with Teck Namibia, a subsidiary of Teck Resources Limited, that gives the company full ownership of the Haib project.
Happy Creek Minerals Ltd (TSXV:HPY) is a mineral exploration company focused on the development of its two key projects, the Fox tungsten project and the Highland Valley copper project in south central British Columbia, Canada. Happy Creek Minerals has held the Fox tungsten property since 2006 and has advanced it from discovery towards development.

Hiku Brands Company Ltd. (CSE:HIKU,OTCUS:DJACF) is focused on handcrafted cannabis production, immersive retail experiences, and building a portfolio of iconic, engaging cannabis lifestyle brands. Hiku is differentiated as the only Canadian craft cannabis producer with a significant national retail footprint and a growing brand house including premium cannabis lifestyle brands DOJA, Tokyo Smoke and Van der Pop.
NanoSphere Health Sciences (CSE:NSHS) is a nanobiotechnology company paving the way in the development of innovative delivery systems for cannabinoids, medications, nutrients, and animal health. Built on a foundation of over 20 years of research and development, NanoSphere has designed a patent pending delivery system that increases the effectiveness and delivery time of cannabinoids (THC and CBD) by nanosizing the particles and transporting them directly into the bloodstream.

New Tech Lithium Corp (CSE:NTM) is a resource company focused on the exploration of lithium and potash within the Paradox basin in Utah and Colorado. As a first mover in the region, New Tech Lithium has holdings in three properties: the Ten Mile lithium and potash property in Utah and the Southeast Lisbon Valley and Andy's Mesa properties in Colorado.

Nevada Copper (TSX:NCU) is an emerging copper company focused on bringing its wholly-owned Pumpkin Hollow copper project in the mining-friendly jurisdiction of Nevada, US to near-term production. The property hosts a total mineral reserve of over 5 billion pounds of copper and measured and indicated resource of over 6 billion pounds. The project is the only large-scale copper project fully permitted within the US and is well positioned to enter a copper market with a looming supply deficit and rising prices.

Solitario Zinc Corp. (TSX:SLR, NYSE:XPL) is an exploration and development-stage junior focused on becoming a mid-tier zinc company. Solitario is building a strong portfolio of zinc properties across the Americas. The company has significant interest in two large high-grade zinc development projects through joint venture agreements with two of the world's top five zinc producers. These partners have the technical and financial capabilities to advance projects to production.

Vangold Mining Corp (TSXV:VAN; OTC:VGLDF) is a silver and gold mining company focused on bringing the historic high-grade El Pinguico mine on the Mexican silver belt in the Guanajuato region to near-term production. Unlike traditional mining projects, El Pinguico is unique in that it has over 700,000 tonnes of stock ore—at surface and underground—remaining from historical mining done on the property in the early 1900s.

Venzee Technologies Inc (TSXV:VENZ) is a technology company innovatively using artificial intelligence (AI) to sync product information between retailers and their supply chain within the US$23 trillion global retail industry. To date, Venzee has developed a cost-effective AI platform that helps seamlessly exchange product information and inventory updates between suppliers, manufacturers and retailers. Focused on enhancing the adoption of its AI platform, Venzee is revolutionizing the way e-commerce is conducted.