Vanadium Prices Forecasted to Rise With Chinese Construction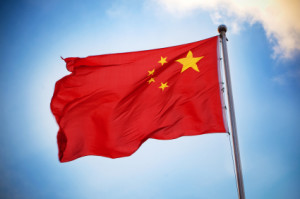 Vanadium prices could be on the rise, as Chinese consumption grows expanding its use for  vanadium in products beyond reinforced bar production.That's the belief of Terry Perles, a renowned vanadium market expert who spoke at the 2nd Annual Vanadium Symposium hosted by VanadiumCorp (TSX:VRB).
Vanadium can be used to double a metal's strength and has become widely used in the construction industry as companies look to build stronger buildings and infrastructure.
On that note, Perles says consumption in China for steel-making, which has rapidly grown since 2004, looks set to provide a welcome boost for vanadium producers, who have been hampered by high production costs in recent years.
The initial boom
Perles traces the initial boom for vanadium to earthquake recoveries in China. When China first started heavily using vanadium in 2004, it raised prices to $70 per kilogram. He says following the Sichuan Earthquake – which killed more than 68,000 people and leveled buildings in the Sichuan district in China – the construction industry truly realized the potential of the metal.
"We've seen a massive explosion in consumption of vanadium," he said of the years following the earthquake.
In the aftermath of earthquakes, one of the first things to happen is for buildings to catch fire. The fire then heats the titanium used in buildings to intense levels causing buildings to buckle. Titanium which used vanadium as an alloy did not suffer this problem. After the disaster, China dramatically increased its consumption of vanadium. It now uses about 40 percent of all vanadium produced in the world per year, a trend Perles sees rising.
Growing markets
Both India and China have emerged as heavy consumers of the commodity in recent years. What is intriguing about both countries is they both started using the metal comparably late to their North American and European counterparts but the rate of consumption is showing no signs of slowing down.
Perles estimates that China will pass world vanadium consumption by 2019, and world production will be eclipsed by consumption around that point as well.
"Steel production in places like China will slow down but the growth rate of vanadium will accelerate as people begin to adapt vanadium in products beyond rebar," he told Vanadium Investing News.
The surge
Vanadium currently hovers at $5 USD per pound of vanadium pentoxide and in Perles words is currently "lying flat on its back." Despite that rather glum assessment of the commodity's current state, Perles believes a booming construction industry will help drive that price nowhere but upwards.
He says China increased reserves following natural disasters but added that the excess should be close to being consumed by now. As a result, vanadium prices will rise from $5 per pound of vanadium pentoxide (V2O5) to $6 per pound V2O5 in the next year or two.
Perles estimates that from 2013 to 2020 the vanadium market will show a 5.2 percent compound annual growth. In 2013, China used about 0.044 kilograms vanadium per metric tonne of steel. By 2020, that could reach 0.080, similar to what Europe currently uses.
Political tensions in Russia and concerns about supplies could also help boost prices. Russia is one of the world's leading producers of vanadium but sanctions handed down to the country following disputes with Ukraine could disrupt the flow of the commodity and raise prices.
The emergence of vanadium-redox batteries could also help drive prices up, but Perles wouldn't be drawn into speculation regarding the technology and its potential market share.
Securities Disclosure: I, Nick Wells, hold no direct investment interest in any company mentioned in this article.