Friedland-backed Firm to Build China's Biggest Vanadium Flow Battery
China is looking to move away from coal and toward green energy.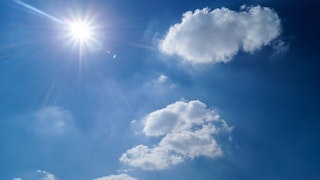 Mining magnate Robert Friedland wears many hats, but recently he's been receiving increasing attention for his interest in vanadium.
In an interview earlier this year, he spoke positively about the metal, commenting, "[w]e think there's a revolution coming in vanadium redox flow batteries. You'll have to get into the mining business and produce ultra-pure vanadium electrolyte for those batteries on a massive scale."
His involvement in the vanadium sector is through Pu Neng, a private clean technology company. Friedland is a chairman at Beijing-based Pu Neng, and on Wednesday (November 1), it was awarded a contract to build "the largest vanadium flow battery in China."
Pu Neng will build a 3-megawatt (MW), 12-megawatt-hour (MWh) vanadium flow battery as part of Phase 1 of the Hubei Zaoyang 10-MW, 40-MWh Storage Integration Demonstration Project. The battery will be installed in Zaoyang, which is located in China's Hubei province. After Phase 1 is completed, there are plans for a larger 100-MW, 500-MWh energy storage project.
"China has the largest and highest-grade vanadium resources in the world and is poised to use this miracle metal to fundamentally transform its electricity grid. With massive amounts of renewable energy and storage coming online, China will create the most modern, clean and efficient grid in the world," said Friedland in a press release from Pu Neng.
The project is part of the country's efforts to move away from coal-fired power plants towards renewable energy sources in order to reduce emissions and improve air quality.
In fact, the China National Development and Reform Commission released a policy document on the issue in late September called "Guidance on the Promotion of Energy Storage Technology and Industry Development." The document calls for the launch of pilot projects such as multiple 100-MW-scale vanadium flow batteries by the end of 2020.
The goal is to have larger-scale deployment over the ensuing five years. Friedland said the policy, "will result in vanadium flow batteries revolutionizing modern electricity grids in the way that lithium-ion batteries are enabling the global transition to electric vehicles."
Pu Neng signed the Hubei Zaoyang project contract with Hubei Pingfan Vanadium Energy Storage Technology Company during a formal ceremony on October 18.
Xie Guangguo, chairman of Hubei Pingfan, said the company selected a vanadium flow battery "because they have superior safety, reliability and lifecycle economics compared to lithium-ion and other battery types. We selected Pu Neng because it is the leader in China with its VRB technology, and has a track record of performance with State Grid Corporation of China."
Friedland added, "earlier this year, Chairman Xie and I discussed the opportunity to utilize Hubei's abundant vanadium resources and Pu Neng's next generation technology to set a new benchmark for the global energy storage industry. This is just the first step of what will be many projects working together."
Don't forget to follow us @INN_Resource for real-time news updates!
Securities Disclosure: I, Melissa Shaw, hold no direct investment interest in any company mentioned in this article.