Developing Vanadium Production in North America
By Damon van der Linde – Exclusive to Vanadium Investing News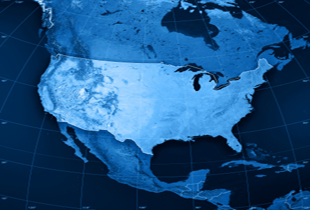 There are currently no primary producing vanadium mines in either the United States or Canada despite the fact that the continent contains significant deposits of the mineral. This means that at the moment, this critical material for both the steel industry and a growing renewable energy market must be imported from overseas. Now, this could change, with plans for mining to start in North America as early as 2012.
"We in North America are 100 percent reliant on this critical metal," said Chris Berry, Founder of House Mountain Partners, LLC and researcher of junior mining and resource stocks, the commodity and energy space, as well as geopolitical relationship between emerging and developed economies. "[Vanadium] is critical to infrastructure, and critical to the quality of life that we have become accustomed to in North America."
Vanadium is mined mostly in South Africa, north-western China, and eastern Russia. In 2010 more than 95 percent of the more than 56,000 tons of vanadium produced was mined in these three countries. China led in global production with more than 23,000 tons, but it is also the largest consumer.
"China produces 40 percent of global vanadium right now and they're consuming about half of that," said Berry. "To me, says it's a profoundly tight market out there."
There has been historical vanadium production in North America, and there are several companies looking to start extracting the mineral once again. American Vanadium (TSXV:AVC) is now developing their Gibellini project in Nevada, which is looking to be the first vanadium mine in the US.
"Now that the Gibellini is solidly tracking towards delivery of a feasibility study mid 2011 and production at the end of 2012, we are now focusing on adding a substantial resource on the five other vanadium occurrences on our 6,600 acres," said Bill Radvak, President and CEO of American Vanadium in a press release issued February 17, 2011.
In addition to producing vanadium, American Vanadium says it ultimately wants to get into the vanadium battery business so that they can set up a supply chain and along its different parts.
Approximately 85 percent of vanadium produced is used as a steel additive. Vanadium forms stable nitrides and carbides, resulting in a significant increase in the strength of the steel. Another growing use of vanadium is in rechargeable vanadium redox battery, which can be used both in large power grid applications and are currently being developed for electric vehicles.
By far, North America's largest deposit of vanadium is in Quebec, which at an estimated 5.5 billion lbs is the world's second largest known deposit. Berry says he is currently focused on Quebec-based vanadium mining by Apella Resources (CVE:APA), which is currently working on two polymetalic mining projects, extracting titanium and iron ore along with vanadium.
"Quebec has good infrastructure and a potentially extraordinarily large deposit, so I would say this is one you would certainly want to keep an eye on in terms of near-term North American vanadium producers," said Berry.
Berry says that once Canada and the United States begin extracting vanadium, much of it will likely be exported because North America's markets are growing slower than nations with emerging markets like China and India.
"Because there's no domestic production of vanadium I could see certainly getting to a point whether either Canada or the United States or some sort of consortium but we create a domestic stockpile of some of these critical elements. You don't want to be 100 percent reliant on something from China, or anybody for that matter."