American Vanadium to Target Premium Chemical, Titanium Sectors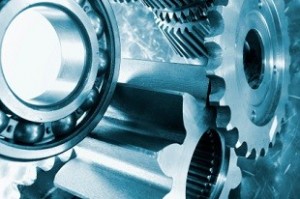 American Vanadium Corp. (TSX:AVC) plans to supply the vanadium it produces to the premium chemical and titanium alloying sectors, where it will fetch a higher price than selling to the steel industry, a company official told Vanadium Investing News in an interview.
The company will be supplying "very high-purity vanadium, which is going to be supplied in a number of different states as pellets and vanadium crystal powders," said Michael Hyslop, director of corporate development.
Hyslop explained that chemical process applications mostly include use as catalysts for refining acids and other chemicals and do not involve the use of vanadium to make flow batteries, which are seen as changing the way energy is stored. "There are hundreds of chemical processes that use vanadium but the real money is in acid production."
Hyslop did not say how much of a premium high-grade vanadium commands over its more impure version. However, he said the company is "no longer even considering producing the lowest quality vanadium product."
Most of the vanadium produced globally is used to strengthen steel, but American Vanadium is not planning to sell to the steel industry currently, Hyslop said. He added that the plan is to supply as much vanadium as possible to the flow-battery industry and then supply to the chemical and titanium alloying sectors.
High-grade vanadium electrolyte — used in batteries  — sells for around $24 a pound. Vanadium pellets, powders and crystals, used in other applications, sell for cheaper.
The decision is significant for vanadium investors because it indicates the growth potential of  the premium chemical and titanium alloying sectors. After steelmaking, catalysts and chemical applications are the second largest market for vanadium according to an industy outlook.
American Vanadium predicts that over time, the vanadium flow battery market will consume an increasing percentage of its product as vanadium electrolyte, but in the meantime is looking to sell into higher-margin sectors.
Vanadium is produced either as a byproduct of steel smelter slag or mined from mineral deposits. China, Russia and South Africa accounted for nearly all of the 60,000 tons of vanadium produced globally in 2011, according to the US Geological Survey.
With currently no operating vanadium mines in North America, vanadium is produced from spent catalyst, residues form burning coal and heavy oil, from imported pig iron slag, or as a byproduct of uranium mining.
American Vanadium's Gibellini mine is being designed to produce over 11 million pounds of vanadium pentoxide equivalent per year. It will be the first vanadium mine in the United States, which currently imports 100 percent of its vanadium for use in the critical aerospace and chemical industries.
Hyslop declined to give details of when the Gibellini mine would commence production. "At this time we cannot give an update on timing as we are just about to put in the plan of operations with the Bureau of Land Management. This will define the permitting and construction timeline, and so I cannot speculate on something that will be decided so soon."
The company had previously said that it planned to commence production at its Gibellini mine in Nevada in 2014.
Editorial Disclosure: American Vanadium is a client of The Investing News Network; this is not paid-for content. 
Securities Disclosure: I, Karan Kumar, hold no direct investment interest in any company mentioned in this article.