Encana Selling More Assets, Sharpening Focus on Oil and Gas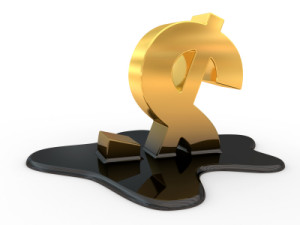 Last week, Encana (TSX:ECA) announced the sale of its Bighorn natural gas assets in Alberta to Jupiter Resources for $1.8 billion. Today, CEO Doug Suttles said that Encana will be selling more assets in order to further hone its focus on oil and gas.
Suttles said that the company will sell its interest in two gas-fired power plants, The Canadian Press reported. Encana wholly owns and operates one of the plants and owns a 50-percent interest in the other.
The CEO told the news outlet, "[w]e're not a power company. We're an oil and gas company and this is about focus and consistent strategy. So it just made sense to do this and it was purchased by a power company, which makes complete sense."
Those sales are not the only strategic measures Encana has taken of late. Suttles, who The Canadian Press describes as "a third-generation Texas oilman and former BP executive," has made streamlining the company's assets a key focus. Encana sold its East Texas gas properties for $530 million at the end of April and announced its new strategy in November of last year, rolling out cost-cutting measures such job cuts and the closure of the company's Texas-based office.
To be sure, the Alberta asset spin off was definitely in line with Encana's strategy. "This transaction advances our strategy by unlocking value from our portfolio as we focus on developing our core growth plays and extracting additional value from our base assets," Suttles said in the company's June 27 press release.
What should investors look at?
A June 18 article from The Motley Fool outlines the reasons Encana could be a good play for investors, noting that the company was ranked among "energy stocks with strong growth potential" by The Globe and Mail. The article also cites Encana's core assets, robust cash flow and strong balance sheet as reasons it might be worth a look, but the number one reason listed is Encana's new strategy. Additionally, Encana was a top pick for Michael Bowman, executive vice president and portfolio manager for Wickham Investment Counsel, near the end of last month.
Following today's news, both Tech Insider and the California Examiner took note of unusually high options trading for Encana, with the Examiner stating that the company's stock currently has a consensus rating of "hold" and a price target of $26. Encana plans to announce its second-quarter earnings on July 24, according to the Examiner.
So what's next for Encana?
Suttles suggested that the company has its sights set south of the US border on the back of signs that Mexico may become more welcoming to foreign investment. He acknowledged that there are challenges, but is optimistic that Mexican foreign investment reforms will pass, according to The Canadian Press. "There are some unique issues in Mexico beyond the political reforms, because in many areas onshore where oil and gas potential exists, there are significant security concerns still today and the ability to operate and execute will be a challenge there. But it's something we monitor," he told the news outlet.
At close of day on Wednesday, shares of Encana were down 0.12 percent, selling for $24.05 each.
Securities Disclosure: I, Teresa Matich, hold no investment interest in any companies mentioned.