Top Lithium-mining Companies
Interested in lithium mining companies? Here's a look at the world's top lithium producers.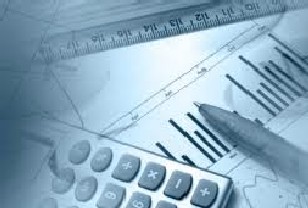 For a long time, most of the world's lithium was produced by an oligopoly of producers often referred to as the "Big 3." Before it was acquired by Albemarle (NYSE:ALB), Rockwood Lithium, part of Rockwood Holdings, was on that list. The other members of the club were Chile's Sociedad Quimica y Minera de Chile (NYSE:SQM) and FMC (NYSE:FMC), which operates in Argentina.
However, the list of the world's top lithium mining companies has changed in recent years. The companies mentioned above still produce the majority of the world's lithium, but China accounts for a huge chunk of output as well. The Asian nation was the fourth-largest lithium-producing country last year in terms of mine production, according to the US Geological Survey, behind Australia, Chile and Argentina.
What's more, Australia's largest lithium mine, called Greenbushes, is majority controlled by China's Tianqi Group. Tianqi owns a 51-percent stake in Talison Lithium, which runs the mine, while Albemarle now owns a 49-percent stake in the company via its acquisition of Rockwood. Also significant is the fact that China is producing more and more lithium chemicals while Australia does not current produce them.
Lithium expert Joe Lowry has written extensively about China's rising share of the lithium market. The graphic below, put out in 2015 using results from 2014, outlines how the global lithium space has changed over the past decade or so:
The market share for the "Big 3" lithium producers has dropped from about 85 percent to 53 percent, while China now has about 40 percent of the world's market share. In the future, China is expected to fuel lithium-ion batter production, which is set to increase by 521 percent by 2020.
In other words, lithium investors need to be keeping an eye on lithium producers in China, as well as on the New York-listed chemical companies among the ranks of lithium producers. With that in mind, here's an overview of the world's largest lithium-producing companies.
Albemarle
When Albemarle closed its acquisition of Rockwood Holdings and Rockwood Lithium in early 2015, it became a heavyweight in the lithium space. The company's net sales for lithium were approximately $508.8 million for 2015, well above what was reported by SQM and FMC. Lowry calls Albemarle the "lithium superpower."
The company owns lithium brine operations in the US and Chile and, as mentioned above, it owns a 49-percent stake in the massive hard-rock Greenbushes mine Australia. In March 2017, Albemarle announced plans to double production at Greenbushes. It's expected that capacity will reach 1.34 million tonnes of lithium concentrate per year once a second production facility at Greenbushes is completed in 2019.
SQM
Revenues from lithium and derivatives for 2015 came in at US$223 million for SQM, an increase of 7.8 percent from 2014. The company stated that its lithium business accounted for approximately 21 percent of its gross profit margin for the year.
The lithium producer faced some challenges in 2015. It spent plenty of time butting heads with Chile's Corfo over its leases in the Salar de Atacama, where the company's brine operations are located. Earlier in 2015, the company got some unwanted attention as part of a broader probe into bribery and tax evasion in Chile, leading the company's CEO to resign; three directors representing PotashCorp (TSX:POT) left the company as well.
On March 28 2016, SQM announced a joint venture with Lithium Americas (TSX:WLC). The two companies will develop the Cauchari-Olaroz lithium project in Argentina, marking SQM's first investment in lithium outside of Chile. Since then SQM has said it plans to invest $100 million in developing the project and sees construction starting in the first half of 2017.
In September 2016, SQM revealed plans to raise its lithium hydroxide capacity in Chile from 6,000 MT per year to 13,500 MT per year. Beyond its lithium business, SQM is also a significant potash producer and the world's largest producer of iodine.
FMC
FMC operates its lithium business in the Salar del Hombre Muerto in Argentina.
In 2015, the company said that higher prices for lithium hydroxide and lithium carbonate, as well as cost savings projects, helped to offset inflation and currency impacts in Argentina. It reported lithium segment revenues of $238 million that year.
According to its 2016 annual report, FMC has invested in a lithium hydroxide unit in China, which it says will boost capacity. By mid-2017, the report states FMC's hydroxide production capacity will increase from 10,000 metric tons per year to 18,000 metric tons, with the expectation to increase to 30,000 metric tons by 2019.
On that note, in October FMC signed a long-term carbonate supply with Nemaska Lithium (TSX:NMX) wherein Nemaska would supply FMC with 8,000 metric tons of lithium carbonate per year, beginning in 2018. Under the terms of that agreement, on March 22 it was announced that FMC will pay $10 million to Nemaska by April 7, 2017.
Sichuan Tianqi Lithium
Lithium producer Tianqi Lithium is a subsidiary of Chengdu Tianqi Group, headquartered in Chengdu, China. The company states that it has been focused on advancing its entire lithium processing chain in regards to securing a large share of the lithium battery market. It is the world's largest hard-rock-based lithium producer.
Tianqi beat out Rockwood Holdings to take control of Talison Lithium, which owns the Greenbushes mine in Australia, in 2012. However, it subsequently sold a 49-percent interest in the company to Rockwood, which is now owned by Albemarle.
Jiangxi Ganfeng Lithium
Ganfeng Lithium is another important Chinese lithium producer that investors should be keeping an eye on. Headquartered in Xinyu, China, the company is China's second-largest lithium producer.
Like Tianqi, Ganfeng is also buying up interests in lithium companies outside of China. It owns a 14.7-percent stake in junior lithium company International Lithium (TSXV:ILC), and signed an MOU for an offtake agreement with Australia's Reed Industrial Minerals, owned by Neometals (ASX:NMT) and Mineral Resources (ASX:MIN), in July 2015.
More recently, the company–along with Albemarle and SQM–is looking to expand existing operations–or for new ones–in Argentina. Following that, another batch of lithium concentrate was shipped from the Mt Marion lithium project to Gangfeng's facility in China.
New lithium producers?
Aside from the world's top lithium producers, a number of other lithium companies are getting into production as well. For a closer look at junior lithium companies, the Investing News Network (INN) looks at companies with a market cap of over $10 million that are listed in Canada, the US and Australia here. 
What should investors be watching?
Tesla's supply chain has gotten plenty of focus from the press, but it's worth remembering that, at least for now, the cathode for Tesla's batteries is made in Japan. Companies in the country make nickel–cobalt–aluminum (NCA) cathodes for Panasonic (TSE:6752), the maker of battery cells for Tesla.
While Tesla is certainly a major demand driver for the lithium space, Lowry believes that Tesla tends to obscure demand growth in China.
Certainly, China is not only a heavyweight in terms of lithium producers, but is also big for demand as well. The country has had significant growth in cathode going to all segments of the battery market, including consumer electronics, grid storage and transportation applications such as e-bikes and buses.
This is an updated version of an article originally published by the Investing News Network in 2016.
Don't forget to follow us @INN_Resource for real-time news updates.
Securities Disclosure: I, Jocelyn Aspa, hold no direct investment interest in any company mentioned in this article.
Editorial Disclosure: Advantage Lithium, Galaxy Resources, Lithium Australia, Millennial Lithium and Nemaska Lithium are clients of the Investing News Network. This article is not paid-for content.
Joe Lowry was employed by FMC from 1989 to 2012. His most recent title was global sales and business development director — lithium.