Talison Acquisition Means Rockwood Now Controls 55% of Lithium Supply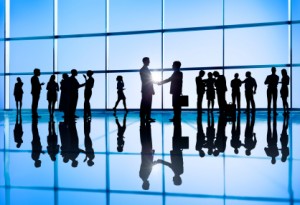 In an industry-altering move, US-based Rockwood Holdings (NYSE:ROC) announced late last week that it will acquire Australian lithium miner Talison Lithium (TSX:TLH) for approximately C$724 million in an all-cash transaction that will give Rockwood control of 55 percent of the world's lithium supply.

Recent excitement about the growing demand for lithium-based batteries has led Rockwood, a leading specialty chemicals and advanced materials company, to seek out lithium resources to build on its lithium production facilities in the United States, Chile, Germany and Taiwan.
Seifi Ghasemi, chairman and CEO of Rockwood, said in the company's press release, "[t]his acquisition will enable us to better serve both our existing global customers as well as Talison's current lithium concentrate customers in China and the rest of the world."
Talison, which has been producing at its Greenbushes Lithium Operations in Western Australia for more than 25 years, doubled its production capacity this year to 100,000 tonnes of lithium carbonate equivalent annually in response to the growing demand for lithium batteries, a company press release states.
Leading up to the transaction, Talison held a 32 percent share of global supply and provided China with about 80 percent of its lithium.
With the acquisition of Talison's annual exports of over 350,000 tonnes of lithium products, Rockwood now controls 55 percent of the world's lithium supply, meaning that the company is positioned to supply lithium for electric and hybrid vehicles and to the personal electronics industry.
However, the transaction raises questions about Rockwood's plans for further expansion in Chile, the world's largest lithium producer. Currently Rockwood and Chilean company SQM produce all the lithium for export in Chile, and Rockwood is among the companies seen as likely to bid on contracts allowing the winner to extract up to 100,000 tonnes of lithium over 20 years.
As the Talison deal is Rockwood's biggest acquisition to date and will be financed through cash on hand and new debt financing, now may not be the time for Rockwood to make any further major investments. On the other hand, being a founding partner in Chile's lithium industry, Rockwood may also see a strong incentive to building on its ore extraction and processing facilities in the South American mining powerhouse.
Daniela Desormeaux, general manager of Chile-based market intelligence firm signumBOX, pointed out in a recent interview with Lithium Investing News that big chemical companies like Rockwood and SQM, whose main business is potash, have deep pockets and can afford a higher bid compared to junior companies that are significantly less cashed-up.
Growing lithium demand
While analysts say the limit has probably been reached in terms of the expansion of new lithium plays, demand for lithium batteries and other products continues to indicate a strong future for the alkali metal.
Rockwood expects that battery-grade lithium products could see double-digit sales growth this year alone. Recently-released reports also suggest that demand for lithium batteries could see a 400 percent increase between 2010 and 2020, a sentiment lithium developer Nova Mining (OTCBB:NVMN) has echoed.
As Apple (NASDAQ:AAPL) continues to be a dominant force within the personal electronics sector, Nova is pointing directly at the upcoming launch of the iPhone 5 and iPad Mini as a key event for the lithium market.
As a result, Nova is currently pursuing up to $12 billion worth of lithium contracts in Mongolia, a resource base strategically located near China's manufacturing centers. Nova hopes to expand on its recent lithium supply contracts in China's Shenzhen region through rail connections to Mongolia's lithium deposits. The company told the Financial Post that it believes its proximity to the Chinese manufacturing hub places it in the best position to take advantage of the current lithium "seller's market."
Securities Disclosure: I, James Wellstead, hold no direct investment interest in any company or commodity mentioned in this article.