5 Lithium Experts for Investors to Follow
Looking to get up to speed on lithium? Here are five lithium experts to follow.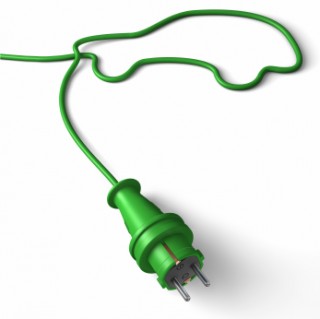 As with any industry, there are a number of lithium experts that follow the market closely and provide unique insight for lithium investing.
Some have worked extensively for lithium majors, while others are simply drawn to the idea of changing technologies. All, however, offer valuable thoughts on lithium market happenings and lithium investing.
Here's a look at five lithium experts in no particular order, for investors interested in the space to follow. Many on the list are featured on Lithium Investing News, so be sure to subscribe for updates.
1. Chris Berry
President of House Mountain Partners and co-editor of the Disruptive Discoveries Journal
Chris Berry is an independent analyst and a respected industry source, especially when it comes to lithium investing and information on other critical metals, such as graphite and cobalt. As the name of his publication suggests, he's interested in looking at strategic metals, innovation and associated supply chain dynamics.
He began writing after 15 years of working in various roles on Wall Street, and speaks at conferences around the world.
How to follow:
Berry posts regularly at the Disruptive Discoveries Journal, and can also be found on Twitter.
Related reading:
China Outflanks Freeport to Further Consolidate The Lithium Ion Battery Business
Lithium in 2017: Quacking Ducks, Execution, and Continuation of the Secular Bull
2. Simon Moores
Managing director of Benchmark Mineral Intelligence
After working at Industrial Minerals for several years and gaining a wealth of knowledge about critical metals, Simon Moores founded Benchmark Mineral Intelligence to provide data and analysis on critical minerals and metals, disruptive technologies and emerging markets.
Specifically, the firm specializes in looking at the supply chain for batteries, including raw materials such as lithium, graphite and cobalt.
How to follow:
You can read the Benchmark Mineral Intelligence blog, follow Moores and Benchmark on Twitter, or sign up for a membership.
In addition, the Benchmark World Tour has been running for the past two years. Check if it's coming to your city for an opportunity to hear Moores speak in person in 2018.
Related reading:
Benchmark Mineral Intelligence Blog: Benchmark Mineral Intelligence Launches Lithium and Battery Supply Chain Forecasting and Consultancy Division
3. Jon Hykawy
President and director of Stormcrow Capital
With a PhD in physics and 14 years of experience on Bay Street, Jon Hykawy's views on the market are certainly worth noting. Through Stormcrow Capital, he uses his extensive expertise and experience to put out careful, detailed research on a number of different companies and industries.
Stormcrow states that its aim is "to keep [its] readers and clients ahead of change, while helping them take full advantage of the volatility in the critical materials, and technology markets." The firm also provides consulting services to public and private companies.
How to follow:
All of Stormcrow's research on companies and industries is made freely available to the public, and may be accessed here.
4. Daniela Desmoreaux
General manager of SignumBOX
Based in Chile, Daniela Desmoreaux founded SignumBOX after working in market intelligence for SQM (NYSE:SQM) — one of the world's top lithium producers — for three years. That experience, combined with her background in natural resource economics, has given Desmoreaux extensive insight into lithium investing. She is a highly respected industry source.
SignumBOX provides market intelligence on lithium investing and other industries for both national and international markets.
How to follow:
Follow her on Twitter, or check out some of the publications on offer at SignumBOX (subscription required).
5. Joe Lowry
President of Global Lithium
Lowry has a unique perspective on the lithium investing. He worked for over two decades with FMC (NYSE:FMC), another major lithium producer, before starting up his advisory and consulting firm, Global Lithium.
Not surprisingly, Lowry has an extensive network across the world's top lithium suppliers and users. Global Lithium focuses on a number of different areas, from market analysis to sourcing, to recruiting and negotiations.
How to follow:
You can follow Lowry on Twitter, but beyond that, his insights are a bit harder to get a hold of. He posts on LinkedIn from time to time.
Related reading:
Joe Lowry: Why the Lithium "Star Alliance" is Crucial for Supply
Which lithium investing expert do you follow?
This is an updated version of an article originally published by the Investing News Network in October 2015.
Securities Disclosure: I, Amanda Kay, hold no direct investment interest in any company mentioned in this article.