What Could Falling Oil Prices Mean for Lithium?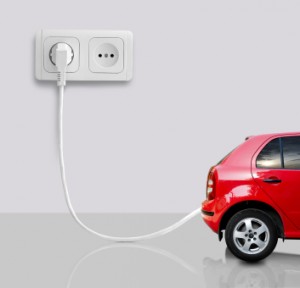 As many following the resource space will know, oil has fallen drastically as of late, while lithium has been a relative bright spot. That said, it's worth taking a look at how weak oil prices could affect the energy metal.
First off, the idea that falling oil prices could have a negative effect on electric vehicle (EV) demand isn't anything new. Certainly, cheaper prices at the pump could tempt consumers away from buying that new Tesla Motors (NASDAQ:TSLA) car, and Chris Berry, president of House Mountain Partners and co-editor of the Disruptive Discoveries Journal, has previously said that could in turn have an impact on lithium demand.
"[W]ith oil prices at four-year lows, this has finally filtered through to lower gas prices (in the US)," he told Lithium Investing News in interview late last year. "Continued softening in gas prices could adversely affect EV demand, and indirectly take some of the focus off of lithium exploration or development plays."
Cheap oil has already had a negative effect on other green energy sectors, namely, solar. According to an article from ETF Trends, the Guggenheim Solar ETF (NYSEARCA:TAN) and the Market Vectors Solar Energy ETF (NYSEARCA:KWT) have lost about 14 and 11 percent, respectively, over the past three months, and oil's weak performance is likely to blame.
Back on the lithium side of things, Berry has pointed to Tesla as "the bellwether for battery-grade lithium demand." Notwithstanding all of the excitement surrounding Elon Musk and his lithium-ion battery gigafactory, the analyst stated that negative effects from a delay in the roll out of new models or a miss of sales targets could trickle down to the lithium space as well.
On the bright side, cheaper oil could mean cheaper mining costs when it comes to the broader metals and mining space. But as is explained by Berry in this interview with JT Long of the Gold Report, that could be a double-edged sword.
"[L]ow oil prices could end up hurting the mining industry in the near term as cheaper energy encourages increased production into many oversupplied markets," he states. However, he notes that such a scenario has not come about quite yet. Furthermore, many have indeed alluded to the "tax cut" being enjoyed in many industries due to lower oil prices.
On Wednesday, light sweet crude was still below $50 a barrel, sitting around $48.77. It will be interesting to see how the situation develops moving forward, as market watchers are divided on exactly how low oil may go.
Securities Disclosure: I, Teresa Matich, hold no direct investment interest in any company mentioned in this article. 
Related reading: