China Revises Overly Ambitious Lithium Production Forecasts
By Dave Brown – Exclusive to Lithium Investing News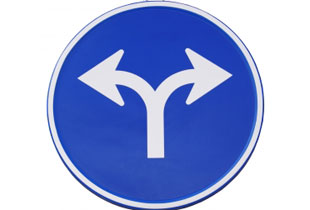 Although China is the world's third largest miner of lithium, after Chile and Australia, its production is quickly consumed within the domestic marketplace demonstrating an insatiable demand for electric bikes and other consumer electronic devices. Nearly 90 percent of China's output comes from salt lakes in Qinghai province totaling approximately 6,000 tonnes of lithium carbonate last year. China's principal lithium-producing province plans to boost output of the metal by a factor of five over the next five years, which is half the level of its previous target.
Liu Shanqing, Director of Qinghai's Land and Resources Department, indicated that the objective is to raise production levels within the province to 30,000 tonnes over the next five years.  Approximately 83 percent of this production was expected to come from Citic National Security Lithium Technology Corp, with Qinghai Lithium Co the other main producer.  A much more ambitious expansion plan was to increase the capacity to 60,000 tonnes by 2015, but current extraction technologies have forced the reduction of lithium production forecasts.  Investors will be interested to observe how this development might impact the global supply and demand, or if this could potentially change the adoption rate of electric vehicles in specific markets.
The revised guidance for lithium production was followed by a subsequent announcement that China may invest more than $15 billion in electric vehicles during the next 10 years. This spending is included in a draft plan for 2011 to 2020 that the Ministry of Industry and Information Technology may submit this month to the State Council for approval, after seeking feedback from other ministries.
Automakers including Toyota Motor Corp (NYSE: TM), General Motors (OTC: MTLQQ), and BYD Co. (HKG: 1211) plan to increase output of  electric vehicles to meet demand in China, the world's biggest auto market. China aims to increase annual production capacity of alternative-energy vehicles to 500,000 by next year as part of efforts to cut oil imports and rein in pollution. The country already subsidizes the purchases of energy-efficient cars to help cut emissions, and may become the world's largest market for electric vehicles by 2020.
On a trial basis since June, China is giving out as much as 50,000 yuan toward the purchase of plug-in hybrid models and up to 60,000 yuan in the cities of Shanghai, Changchun, Shenzhen, Hangzhou and Hefei for vehicles that run only on batteries.
Earlier this year, Pike Research released a report forecasting that the lithium ion transportation battery industry could grow more than eight-fold in the next five years, reaching nearly $8 billion in sales worldwide by 2015, up from $878 million in 2010. The forecasts suggested combined electrified vehicle sales in the Asia Pacific region could total almost 1.1 million in 2015, more than the U.S. and Western Europe collectively.  The Asian lithium ion battery market could surpass $4 billion, representing 53 percent of total global sales.
Battery Manufacturing
Panasonic Corp. (NYSE: PC) is in talks with about 20 carmakers about using its lithium battery cells in electric vehicles, but is cautious about expanding production as it battles with low-cost Asian competitors. Following its announcement earlier this spring in the acquisition of the world's largest rechargeable battery maker, Sanyo Electric, Panasonic is now marketing its own battery modules for the nascent electric vehicle market.
The company suggests they provide a cheap and flexible option for electric cars and the home energy storage markets with units packaged from standard-sized cylindrical lithium cells known as "18650″ after their 18 mm by 650 mm dimensions.
Panasonic's cells already power niche U.S. carmaker Tesla Motors' roadster sports model.  The adoption of their technology in a mass-production vehicle could trigger a stronger demand for their product, which the company suggests works out at less than half that of conventional lithium batteries and features nickel-based positive electrodes, making for a lighter, more durable battery, but also requiring additional safety features.  The car battery modules will not be ready for the mass market for about four years and no date has been fixed for a delayed expansion at a fourth lithium cell factory in the western city of Osaka, which could increase its capacity to 600 million units a year.
Valence Technology (NAS: VLNC), a battery manufacturer involved in the development of lithium iron magnesium phosphate dynamic energy storage systems, announced a $13 million purchase order for Smith Electric Vehicle's line of all electric commercial trucks through the remainder of 2010.  The company is scheduled to host a quarterly earnings call after the market is closed on August 4 and will be participating in the Needham Clean Technology Conference in New York next Monday at 11:00 AM.  The market demonstrated strong optimism on Monday's announced purchase order, with share prices closing at 82 cents representing a 7.9 percent increase over the previous day's close.+
With help from Assistant Editor Vivien Diniz