Charging Infrastructure Key to Expanding EV Market
The lack of adequate electric vehicle (EV) charging infrastructure may be the greatest barrier to the widespread adoption of EVs in the United States.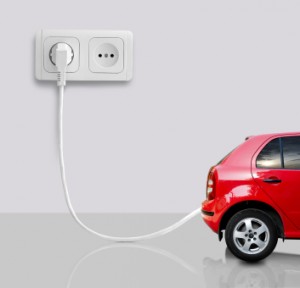 The high economic and environmental costs of oil have pushed governments around the world to seek more sustainable forms of transportation. Many countries in Europe, the Americas and even Asia are passing legislation and offering incentives aimed at spurring widespread adoption of electric vehicles (EVs). Despite all of their efforts, the EV market, especially in North America, is facing obstacles, the most significant being overall vehicle cost, battery range and necessary charging infrastructure.

Much research and investment has been dedicated to lowering the cost of battery production — the largest factor in overall EV costs — and improving life cycle. The result has been smaller, lighter, more energy efficient batteries that allow EV prices to fall more in line with their petro-powered counterparts. Two examples: the 2013 Lincoln MKZ hybrid model, which sells in the United States for the same price as the V6 version; the 2013 Chevy Spark EV is priced in the mid $20,000 range.
Lower costs and improved battery technology are expected to go a long way toward populating the world's roadways with EVs. A recent report published by Pike Research indicates that annual worldwide EV sales will reach 3.8 million by 2020. "Sales of EVs have not lived up to automakers' expectations and politicians' proclamations, but the market is expanding steadily as fuel prices remain high and consumers increasingly seek alternatives to internal combustion engines," Dave Hurst, a senior research analyst at the firm, was quoted as saying a press release.
Most of the world's leading car manufacturers have made public commitments to expanding EV production; for example, General Motors (NYSE:GM) has said it is focused on putting up to 500,000 plug-in hybrid vehicles on the road by 2017.
Expanding charging infrastructure key to EV market growth
EVs are becoming more mainstream, with car manufacturers offering customers vehicle types ranging from station wagons to luxury sedans. However, KPMG's 2013 Global Automotive Executive Survey shows that nine out of 10 auto industry execs believe that fuel efficiency, not environmental friendliness, will continue to be a top priority for car buyers, at least over the next few years.
Another top priority for drivers is arriving at their destination behind their vehicle's steering wheel, not in the passenger seat of a tow truck. The fear that one's car battery will run out of juice before finding a charging station — a phenomenon known as "range anxiety" — is considered one of the major barriers to large-scale adoption of EVs.
The lack of adequate EV charging infrastructure may be the greatest barrier to the widespread adoption of EVs in North America, where access to quick-charge stations is rare. Battery manufacturers have tried to address this issue by developing longer-range batteries, but even these are limited to barely 100 miles or less on one charge, notes Jeremy Cato, of The Globe and Mail.
Cato quotes Carlos Ghosn, CEO of the Nissan/Renault Alliance and an outspoken optimist on the EV market, speaking to Bloomberg Television late last year. Ghosn said that the poor charging infrastructure in the United States is the main reason "Nissan will not sell 20,000 Leafs [its 2012 sales target] this year … We're trying to convince more cities and states to invest in this infrastructure."
If you build it, they will come
Last week, the Baltic nation of Estonia launched its first nationwide network of EV charging stations. The network consists of 165 quick-charging stations that "are no more than 60 kilometers (37 miles) apart, installed at gas stations, cafes, shops, and other high-visibility spots," and can charge batteries to 90-percent capacity in less than 30 minutes, reported Forbes.
"Our idea was to create this whole ecosystem at once because if you just deal with one or another aspect, you cannot pull things off," Jarmo Tuisk, head of Estonia's EV program, KredEx, told PRI's The World. Yes, the country of 1.2 million people only has 619 EVs (500 of which are owned by the government), but the country's rate of one EV per every 1,000 vehicles is second only to that of Norway, according to Christian Science Monitor guest blogger John Voelcker.
The cost per charge is between $3.40 and $6.80. The chargers themselves "were funded by Estonia's sale of excess CO2-emission permits to Mitsubishi, whose i-MiEV electric minicars make up most of the nation's electric car fleet," reported Voelcker. "Other electric cars now on sale in Estonia includ[e] the Nissan Leaf and the Toyota Prius Plug-In Hybrid."
Brazilian lawmakers are considering legislation that will require power utilities to install EV charging stations and the government to promote the development of charging stations in residential areas, Bloomberg reported this week. The intention of the bill is to attract car makers to open EV production factories in the South American nation. "No one's going to invest if there isn't a law in place mandating the creation of this infrastructure," said Onofre Santo Agostini, a Social Democratic Party member in the lower house of the National Congress, and a co-author of the bill.
United States charging infrastructure gets government boost
States and municipalities where charging infrastructure exists and EVs enjoy popularity (California is a good example) have reported that charging station users are increasingly complaining that there simply aren't enough stations to meet the demand; either they are too widely spaced apart, or when drivers arrive, someone else has beaten them to it — not a problem at a gas station, where it only takes a few minutes for each car to fill up, but a huge problem at most EV charging stations where the "fill up" time is much, much longer.
"If nothing is done about this looming calamity, the U.S. electric car market risks grinding to a screeching halt," opined technology analyst Anton Wahlman in his latest contribution to The Street. Wahlman projects that 2013 US EV sales will range from 100,000 to 125,000 units, meaning by the end of this year there could be at least 170,000 EVs on the nation's roads. There are currently about 10,000 public charging stations in the US, most of which are free to use, and approximately 75,000 plug-in cars, according to Green Car Reports.
"We need a very large number of electric car chargers in order to serve the 100,000 to 125,000 incremental cars that are being sold in the U.S. just this year," noted Wahlman. "However, you basically can't charge people for the electricity, because it's such a small amount per charge, and because people driving plug-in hybrids can always price-arbitrage against gasoline. Someone else will have to pick up the bill, whether in terms of general parking garage fees, advertising, or some other economic incentive."
Those "incentives" may need to come from the US government. While government-imposed fuel economy and emissions regulations and government-funded research may go a long way toward encouraging the adoption of EVs on US highways, the government will have to do more to promote EVs in a way that meets the needs of the driving public — especially if the Obama Administration wants to save face after backpedaling on its promise to put 1 million EVs on the road by 2015.
Realizing that charging infrastructure must be a cornerstone in meeting the government's EV Everywhere goals, the US Department of Energy (DOE) announced a new initiative January 31: The Workplace Charging Challenge. The goal is "to increase the convenience of owning a PEV by expanding drivers' access to charging stations in cities across America," states the DOE website. "The Department of Energy's Workplace Charging Challenge aims to increase the number of U.S. employers offering charging tenfold over the next five years. This challenge is an important mile marker along the road to a 21st century infrastructure that supports the vehicles of the future." Thirteen major companies have joined the DOE as pledge partners, including: 3M (NYSE:MMM), Chrysler Group, Duke Energy (NYSE:DUK), Eli Lilly (NYSE:LLY), Ford (NYSE:F), General Electric (NYSE:GE), General Motors (NYSE:GM), Google (NASDAQ:GOOG), Nissan (TSE:7201), San Diego Gas & Electric (OTC Pink:SDOGP), Siemens (NYSE:SI), Tesla Motors (NASDAQ:TSLA) and Verizon Communications (NYSE:VZ).
The DOE is also "[p]reparing communities to adopt EV technologies" in an effort to "reduce U.S. petroleum dependence and build the foundation for a clean transportation system." The federal agency has provided $8.5 million to local public-private partnerships in 24 states and the District of Columbia through Clean Cities' Community Readiness and Planning for Plug-In Electric Vehicles and Charging Infrastructure awards.
Securities Disclosure: I, Melissa Pistilli, hold no direct investment interest in any company mentioned in this article.
Related reading: 
Global Growth in EV Sales Good for Lithium Battery Market