Bacanora Resource Update Generates Interest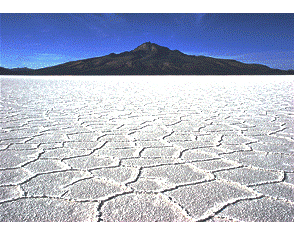 The lithium market has been picking up steam over the last few months as companies come back out of the woodwork and investors accept that lithium is an important part of our technological future. 
The market's reaction to the latest resource estimate from lithium exploration and development company Bacanora Minerals (TSXV:BCN) is proof of that rise in investor interest. The company announced yesterday an encouraging increase to the lithium resource at its Sonora lithium project in Mexico. Specifically, Bacanora updated the resources for its 100-percent-owned La Ventana deposit and the El Sauz and Fleur concessions, which are held by Mexilit, a joint venture between Bacanora (70 percent) and Rare Earth Metals (LSE:REM) (30 percent).
At La Ventana, the company increased the previously announced resource estimate by 37 percent. Bacanora used a base-case cut off of 2,000 ppm lithium, returning a new indicated resource of 75.3 million tonnes averaging 3,174 ppm lithium, or 1.27 million tonnes of lithium carbonate equivalent (LCE) for both the Upper and Lower Clay Units. That's compared with the previous estimate of 930,000 tonnes of LCE.
That means the Upper Clay Unit holds an estimated indicated lithium resource of 21.47 million tonnes averaging 2,256 ppm lithium (1.2-percent LCE). On the other hand, the Lower Clay Unit has an indicated resource of 53.8 million tonnes with an average of 3,540 ppm lithium (1.88-percent LCE).
As far as El Sauz and Fleur are concerned, Bacanora has updated and reclassified the resource. The concessions have an indicated mineral resource of 120 million tonnes averaging 3,120 ppm lithium (2 million tonnes of LCE). That constitutes an increase of 35 percent over the previous estimate of 1.48 million tonnes of LCE.
While the resource estimates do not mean the deposits are economically feasible, when combined the deposits are estimated to host somewhere in the area of 196 million tonnes of lithium averaging 3,130 ppm lithium, or 3.28 million tonnes of LCE. The company's updated estimates are the result of six additional holes, six trenches and nearly 600 samples for La Ventana, as well as 31 additional holes and over 1,500 samples taken from El Sauz and Fleur. The company will prepare its NI 43-101 compliant resource estimate to be filed on SEDAR.
Earlier this year, Bacanora was successful in producing battery-grade lithium carbonate from La Ventana and El Sauz composite samples. The company's ability to use its roast-leach process to produce lithium carbonate, for which demand from batteries is only growing, gives the company an advantage in the market.
Following the announcement, Bacanora saw its share price climb 56 percent, to a 52-week high of $0.89. The company's share price closed down slightly on Wednesday at $0.85.
Securities Disclosure: I, Vivien Diniz, hold no investment interest in any of the companies mentioned.