Australian Lithium Producer Reports Strong Results
By Dave Brown – Exclusive to Lithium Investing News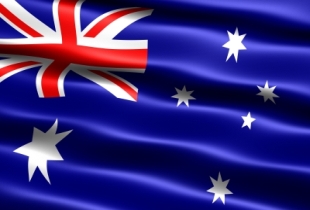 Last week, Talison Lithium Limited (TSX:TLH) released unaudited year-end results for its Greenbushes lithium mine in Western Australia. The highlights included a 33 percent increase over the previous year's production of lithium concentrate as of June 30, totaling approximately 41,000 tonnes of lithium carbonate equivalent.  Lithium sales also increased over the previous year by approximately 19 percent with an estimated total 38,000 tonnes of lithium carbonate equivalent.
The company reported that its Greenbushes Lithium Operations finished fiscal 2010 with record lithium concentrate production. In addition, the demand for both technical and chemical grade lithium concentrate increased during 2010 as markets showed significant signs of recovery after the global financial crisis in 2009.  Talison initiated a drill program in September at the Greenbushes Lithium Operations with the intention of significantly increasing its lithium reserves and resources, with an updated reserve and resources statement expected during the second calendar quarter of 2011.
Currently, as the only pure-play lithium producer that is publicly traded, Talison occupies about 24 percent of market share and states that it is the primary lithium supplier to China, the largest and fastest growing consumer of lithium products worldwide.  The year has had a considerable number of developments for the company as earlier in July it merged with Chilean brine explorer, Salares Lithium, with expectations to potentially source lithium supply from both Australian spodumene operations and lower cost South American salt lakes.
"The logic of combining a mineral producer and a brine producer is that it guarantees a secure supply," said Chief Executive Peter Oliver. "If you're looking at a car manufacturer that's putting $100 of lithium into a $50,000 car, the one thing they do want is to guarantee a high-quality, secure supply."
The market has reflected strong confidence in Talison as the share price has appreciated from its original listing on the Toronto Stock Exchange in late September at $3.10 to trading in the current range of $5.39.
Potential Increase in Merger and Aquisition Activity
Early this year, Magna International (TSX:MG) the world's third-largest auto parts manufacturer, acquired a 13.3 percent stake in junior miner Lithium Americas (TSX:LAC) in exchange for a guaranteed 25 percent share of production, even though the Toronto-based company does not expect to produce any lithium to market within the next 3 years.  The market has demonstrated confidence in Lithium Americas increasing the share prices 60 percent over the past two months.
Magna recently created an E-Car division, which expects to build parts for hybrid and electric cars, as well as full electric cars.  The company uses about 8.9 kilograms of lithium for each battery pack, along with other elements such as cobalt, nickel and iron.
While lithium is relatively abundant, the most cost-effective deposits are comparatively rare and the highly reactive metal presents challenges in processing. These factors combined may suggest increased industrial reorganization for exploration companies with promising reserves but only a distant chance of production.  Byron Capital Markets analyst Jon Hykawy commented on the potential of deals in the sector, "Lithium is an extremely active area…No one major firm is going to stop with one small junior prospect," he said. "They can't put all their eggs in one basket that way." Looking ahead, companies with promising properties like Rodinia Lithium (TSXV:RM), Lithium One (TSXV:LI) and Western Lithium (TSXV:WLC) could become takeover targets, said Hykawy.
If global lithium demand approximates the forecasted 200,000 tonne threshold by 2020 it will be "a major, major step forward in terms of demand." Hykawy said. "It strongly suggests that there's more than enough room for the juniors to come to the market, to become major players."
Lithium miners and investors are realizing the benefits and potential of a political and industry push to get more electric vehicles on the road, with the share prices of some Canadian-listed miners appreciating nearly 50 percent in the past two months.  This opportunity has opened the door to numerous exploration companies and junior miners looking to capitalize on the trend.  Along with the policy driven soaring demands for carbon emission reductions, industry analysts suggest there is space for two or three of the junior miners to grow into major players.
With help from Assistant Editor Vivien Diniz