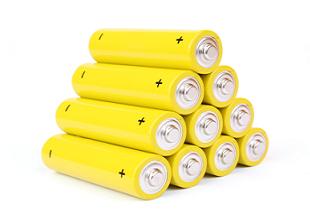 At the end of July, Lousiana State University's The Daily Reveille asked a question that I've found myself asking quite often: when will batteries improve?
Truthfully, I have no clue. And to make it worse, I don't think there is any clear answer I can give that will satisfy the "when" question — at least not one that will keep you from rolling your eyes in disbelief at the generous 5+ year waiting period for improved technology.
The sad truth about lithium-ion batteries is that as much as we have come to depend on them for our everyday electronic needs and electric vehicle ambitions, they are not perfect. While these batteries do have advantages over other types of batteries — for example, they have the potential for higher capacities — there are also limitations.
One of these limitations is that lithium-ion batteries are both very expensive to manufacture and very heavy. Two options being looked at to address these issues of price and weight are lithium-air and lithium-sulfur batteries.
Lithium-air batteries
Lithium-air batteries have been gaining some attention lately as research has indicated that they have the potential to store from five to 10 times more energy than regular lithium-ion batteries. In an interview with CBS News, Christopher Johnson, a chemist at Argonne National Laboratory outside of Chicago, explains that if oxygen is used as a carrier for charged storage, "[y]ou create a product reacting in the battery with air to make a solid product like lithium peroxide or some other lithium oxide-based phase. And then you charge it up and release the oxygen out."
Unfortunately, much research is still needed before any significant progress can be reported on lithium-air batteries. Michael Thackeray, a scientist with Argonne, told CBS that currently some of the obstacles that lithium-air batteries face include "[e]lectrolyte stability, the reversibility of a metallic lithium electrode, which is one of the real bug-bears today of lithium systems. And you've got to be able to put the lithium into a container of sorts, which is another structure to reduce its reactivity."
According to the scientists at Argonne, lithium-air batteries still require about a decade of work.
Lithium-sulfur batteries
Battery technology company PolyPlus is looking into developing what it believes will be the first replacement of the lithium-ion battery: lithium-sulfur batteries. Sulfur is widely available and comes at a low cost, which makes it an attractive way to the address some of the current lithium-ion battery concerns. PolyPlus CEO Steven J. Visco has stated that as far as he is aware, PolyPlus is the most advanced with its lithium-sulfur energy density improvements.
Sion Power has also broken through with the development of its lithium-sulfur batteries. The company sees the batteries as both cost effective and competitive against other battery systems. Furthermore, manufacturing these batteries is not proving to be any more difficult than regular lithium-ion polymer or liquid cells, giving manufacturers an advantage.
Securities Disclosure: I, Vivien Diniz, hold no direct investment interest in any company mentioned in this article.