TransCanada to Build $1.5-billion Pipeline in BC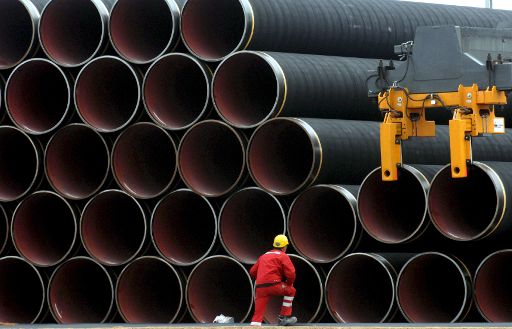 TransCanada (NYSE:TRP,TSX:TRP) will be busy in the next few years as it moves ahead with plans to build a $1.5-billion extension to its Northeastern British Columbia pipeline system through its subsidiary NOVA Gas Transmission.
The pipeline will be an addition to the previously commissioned $5-billion Prince Rupert Natural Gas Transmission project ordered by Petronas and designed, built, owned and operated by TransCanada.
When completed, the North Montney Mainline project will help deliver natural gas to Petronas' planned export terminal — Pacific Northwest LNG — in Prince Rupert. The extension will include two sections, Aitken Creek and Kahta, and both will start from the existing Groundbirch pipeline. The new development will add some 305 kilometers of a new large-diameter pipe to the the previously announced 750-kilometer pipeline that extends from Fort St. John to the port city.
Currently, Progress Energy (NYSE:PGN), a subsidiary of Petronas, has an agreement with TransCanada to ship 2 billion cubic feet of liquid natural gas per day from the new pipeline. TransCanada is also in talks with other buyers of its product, according to the Canadian Press.
Fort St. John-focused Energetic City writes that TransCanada is looking to file a regulatory application for North Montney later this year with the intention of having the southern segment of the pipeline competed by the end of Q2 2016, followed a year later by the northern section of the pipeline. Export terminals are anticipated to be operational by 2019.
Natural gas prices 
Warm weather is keeping natural gas prices from making any headway up the price scale. US natural gas prices were down for a fifth consecutive day on Wednesday; natural gas for September delivery dropped 3.1 cents, to $3.267 per million British thermal units.
Summer generally calls for a spike in demand for natural gas as consumers increase their use of air conditioning. However, according to The Wall Street Journal, "above-normal temperatures have only been forecast from the Southwest to Texas in the 11-15 day period."
Phil Flynn, an analyst at Price Futures Group told the publication that "[i]t's one of the coolest summers in recent memory," with the end of July and early August weather being likened to end of September and early October.
Securities Disclosure: I, Vivien Diniz, hold no direct investment interest in any company mentioned in this article.