Is Chinese Manganese Supply Shrinking?
By Michael Montgomery—Exclusive to Manganese Investing News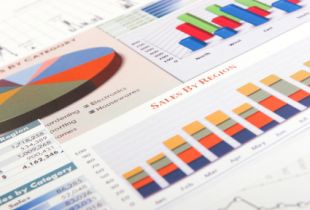 Electrolytic manganese dioxide (EMD) has long been used in alkaline dry cell batteries, and is rapidly being developed for use in lithium-manganese batteries. These batteries have shown incredible potential in energy density levels, as well as rapid recharging and life cycle. They may just be the battery of the future for not only mobile electronics, but for electric and hybrid vehicles. However, in China a supply shortage of the material in the coming years means that producers of the metal worldwide may get a big boost.
China produced 1.4 million tonnes of manganese last year, with a capacity to produce upwards of 2.2 million tonnes. According to a report from Metal Pages, due to shrinking ore bodies, the production of electrolytic Mn may fall off dramatically in the coming years. "China may lose 500,000-700,000 tonnes a year of metal capacity in the next 3-5 years if no new resources are found," stated Zeng Xianbo the General Secretary of China's Sodality of Manganese Plant Directors. This massive reduction in supply will result in higher prices, as well as moves by China to protect their resource.
In an exclusive interview with Manganese Investing News, Larry Reaugh CEO and Mike Mcleod Chief Operating Officer of American Manganese (TSXV:AMY)(PINK:AMYZF) spoke about the prospects of manganese producers going forward.
After years with extremely high production volume prices fell, forcing many western mines to close due to low prices. China has moved to protect many of their national resources with tight production and export quotas, as well as building strategic stockpiles. Chinese officials have citied the environmental protection as the main reason for changes to trade policy.
"I believe that China will have to make a move to protect that resource, they don't have the same quality ore bodies as in the past. I see the next step for China is to protect the resource similar to their recent actions for molybdenum," stated Reaugh.
Recently, the Chinese National Development and Reform Commission (NDRC) encouraged the import of molybdenum and antimony to satiate domestic demand for the metals. The result of China being a net importer of molybdenum helped double the price of moly in a short period of time after the global economic crisis decimated the price.
The desire for high quality manganese deposits has motivated the Chinese and Indian consumers of the metal to look at Africa as the future supplier of their needs. "We are trying to find suppliers of Ghanaian ores," stated a producer in Hunan province. In the first quarter of this year Mn exports from Ghana to China increased by 1,800 percent to 214,000 tonnes, according to Chinese customs data.
India is also looking to Africa for future manganese supply. "Manganese Ore India Limited, is also looking to revive Congo government-owned Kisenge manganese mines in the African country," according to The Economic Times. Other major mining firms such as BHP Billiton (NYSE:BHP) are coveting deposits in Gabon.
The desire for manganese supply has until recently, been primarily linked to future steel growth. Currently, emerging technologies are also making demands on manganese which could dramatically increase the level of demand. The appetite for mobile electronics around the globe, as well as the switch to electric vehicles increases the need for lower cost and more efficient battery technology. This is where EMD comes into play.
"The annual demand for electrolytic manganese dioxide is currently around 270,000 tonnes. The rise of electric vehicle sales to approximately 10 million units per year, which according to industry projections could occur between 2015 and 2020, could increase the annual demand for EMD to about 5 million tonnes," stated Mike Macleod.
While the 10 million electric vehicles in the next ten years my seem far-fetched, dramatic advancements in battery technology could make it a reality. Ford Motors (NYSE:F) Chairman, Bill Ford recently stated in an article for Fortune magazine, "I would say that about 25 percent of Ford's fleet will be electrified by 2020." He added that the company is hedging its bets by producing hybrids as well, however, both types of vehicles need electrical storage, and increases in battery performance will increase demand for the vehicles.