Green Energy May Spur US-Made Electrolytic Manganese Demand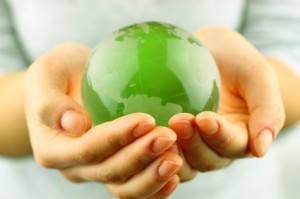 Advancements and innovations in green energy technologies could lead to a surge in demand for electrolytic manganese metal. With 98 percent of the global manganese output coming from China, demand for electrolytic manganese may in turn lead to a renaissance in the metal's production in North America.
Manganese is available in several different forms, the most common of which are ferro-manganese and silicon-manganese. Not to be confused with its ferroalloy counterparts, electrolytic manganese metal (EMM) is the purest form of manganese available.
Electrolytic manganese's traditional demand comes from the steel industry where it is used as an alloying agent for steel and aluminum. However, electrolytic manganese is also proving to be a vital component for new high-tech applications, primarily in the green energy sector. EMM is used in the cathodes of lithium-ion batteries for electric vehicles, and EMM's more refined form, electrolytic manganese dioxide (EMD), in anodes. Car manufacturers in the US are already using EMM and EMD in their electric vehicle technologies, making the US the leading global consumer of EMD.
The US has no domestic supply of electrolytic manganese, and as such it relies wholly on exports from China to meet the current demand coming from the high-tech industry. However, prices for electrolytic manganese are high. China charges a 20 percent export duty, and US companies must pay a further 14 percent import charge, bumping the price for US consumers to roughly US$1.84 per pound.
The lack of domestic electrolytic manganese supply, the fact that it has no substitute, along with high prices and growing demand from the green energy sector, puts the United States' high-tech manufacturers under threat of being lost to foreign competitors.
However, electrolytic manganese's new-found use in the green energy markets coupled with improved technology to produce the metal more cheaply presents mining companies in the United States with the opportunity to exploit the domestic manganese supply and claim their market share.
The future of EMM/EMD: Car makers leading the way
Hyundai's announcement earlier this month to offer a lifetime hybrid battery replacement guarantee for its lithium polymer battery-powered 2012 Sonata Hybrids has generated much excitement about manganese's potential in the battery market. The car maker is the first to use lithium polymer battery packs with manganese spinel lithium polymer cells that are able to go through tens of thousands of charge cycles without having to use a heavy liquid cooling system.
While Hyundai is the first to offer a lifetime warranty on its hybrid battery, the South Korean manufacturer is far from alone in banking on the technology's future. Ford's Chairman William Ford anticipates a quarter of all cars to be electric by 2020, and with that, demand for EMD will only increase.
"Global demand for manganese in batteries has been relatively stable at about 300,000 tons per year… in Japan, Europe and North America, future demand for EMD in primary batteries is likely to be relatively flat, whereas use of manganese for lithium-ion (Li-ion batteries) secondary batteries will rise strongly," stated London-based Roskill Information Service in its latest annual report on manganese and its global outlook released in early February.
Potential for US electrolytic manganese output
Given EMM's commercial potential, American Manganese (TSXV:AMY) aims to be the first producer of EMM outside of China and South Africa (which currently takes up the remaining 2 percent of the manganese market) by 2014. American Manganese is developing the Artillery Peak deposit in northwest Arizona, using technology developed together with Kemetco Research. American Manganese expects to produce EMM well under the current global average of around $1.20 per pound.
Moreover, the price could reach "over $2.00 [a pound] over the next decade" amid ever-growing demand, said American Manganese CEO Larry Reaugh. In addition, Reaugh said that the 14 percent import tax on EMM which was first introduced by the US government in 1953 was "likely to remain there," which would be advantageous to potential US producers.
Another factor to be considered on the production side of EMM is that Chinese producers are in the process of restructuring. Endeavoring to modernize its mining industry, China is consolidating larger companies, leading to fewer producers supplying the market with electrolytic manganese. Less competition can typically spell higher prices for consumers.
Manganese oxide batteries for green energy storage
The growth potential of EMM is also seen in the electrical storage grids from wind and solar farms. Research is underway to develop manganese oxide batteries that would not only be more energy-efficient but also be cheaper to produce. Granted, studies being conducted by the US Department of Energy's Pacific Northwest National Laboratory together with visiting researchers from Wuhan University are still in their early stages, but the prospect of using manganese oxide electrodes in lithium rechargeables is capturing the attention of investors as well as scientists.
"The heat is on for sodium-manganese oxide rechargeable batteries," stated the Pacific Northwest National Laboratory last June.
Electrolytic manganese outlook
Last year, researchers at the University of Illinois developed a prototype battery using lithiated manganese that can be recharged in two minutes. If the battery can be developed for wider use, it would prove to be a breakthrough not only in developing the electric vehicle market at large, but also for the future uses of manganese, given that recharging time is one of the biggest hurdles facing the clean energy car market at the moment.
As technologies, which incorporate electrolytic manganese, develop, it stands to reason that demand will rise in the coming years. If supply fails to meet consumer demand, the price for electrolytic manganese will go up.
The exploration efforts of miners outside of China rising to meet US demand is creating a positive outlook for North American junior miners exploring for electrolytic manganese. North American juniors will have a competitive advantage over their Chinese counterparts if they can provide a  domestic supply of EMM at a  lower tariff-free price to domestic manufacturers.
The green technology revolution is certainly raising the profile of manganese, and "electrolytic manganese is being talked about" with great expectations, American Manganese's Larry Reaugh said.
Securities Disclosure: I, Shihoko Goto,  hold no direct investment interest in any company mentioned in this article.