Gabon Aims to be the World's Leading Manganese Producer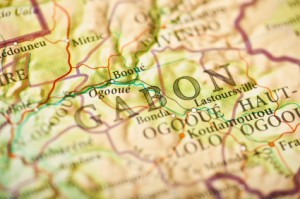 Gabon is the world's second-largest producer of manganese, behind South Africa. In 2011, the country churned out 3.5 million metric tons of the metal.

The tiny country, located on the west coast of Africa, is home to just 1.5 million people, but it boasts significant mineral wealth. The US Energy Information Administration estimates that Gabon has 2 billion barrels worth of oil reserves. At one point, the country was the third-largest oil producer in sub-Saharan Africa. It has since fallen to sixth place as oil producers have exhausted fields without finding new production to take their place. However, a national oil firm, Gabon Oil Company, was recently founded to increase the country's output.
Gabon is also focusing on diversifying away from oil. For example, it's currently evaluating its Belinga iron ore deposit with the goal of outlining a resource. A concession is expected to be awarded in 2014, and BHP Billiton (NYSE:BHP,ASX:BHP,LSE:BLT) is thought to be a leading candidate. Gabon also aims to boost production of its other resources, including diamonds, gold, silver and rare earth elements.
"Gabon presents huge advantages to attract and secure foreign direct investment, including political stability, support sectors like banking, telecoms and energy, and established infrastructure," mines minister Regis Immongault recently told Mining Weekly.
But despite that relative stability, operating in Gabon does entail some risks. For example, skilled labor is hard to find, wages are higher than in many African nations and infrastructure is still inadequate. The country is also in the process of updating its mining code, which could introduce new taxes on mining firms.
Gabon has South Africa in its sights
Which brings us back to manganese, a sector in which the tiny country has big ambitions. By 2015, it aims to boost its production of the metal, which is used to strengthen steel, to 5.7 million MT a year from a forecast 3.7 million MT in 2012. That would put it ahead of South Africa, which is currently the leading producer.
France's ERAMET (EPA:ERA) jointly owns Comilog, the world's second-largest manganese producer, with the Gabonese government. Comilog operates the Moanda mine in the country's southeast. In November 2005, Comilog obtained a 30-year concession for a railway line that it uses to ship manganese to the port of Owendo. That has allowed the company to ramp up the mine's production capacity to 3.5 million MT per year.
As well, Comilog is currently working on a manganese processing plant in the country that could produce 85,000 MT a day starting in 2014.
Another potential boost in manganese output could come from a new project by BHP Billiton. The company hasn't officially commented on this possibility, but in April, Immongault said many aspects of an agreement between the government and the company have been decided upon, and that BHP is considering a mine capable of producing 300,000 MT per year, with a resource large enough to support a mine life of roughly 50 years. This project would be located about 10 kilometers from the town of Franceville.
Vancouver-based junior has high hopes for its Gabonese properties
One junior miner with significant holdings in Gabon is Vancouver-based Silver Bull Resources (AMEX:SVBL,TSX:SVB). The company is mainly focused on its Sierra Mojada silver-zinc project in Mexico, but it also owns the Mitzic iron ore property, located about 180 kilometers northeast of Libreville, the capital city of Gabon, and the 2,000-square-kilometer Ndjole manganese/gold project, located 120 kilometers east of Libreville. Silver Bull recently renewed its licenses for these properties for another three years.
The company recently released the results of its latest drilling at Ndjole, which it has conducted over the past two years. The program included 5,300 meters of diamond drilling, an airborne electromagnetic survey, geological mapping and basin analysis and 20,000 soil samples.
Silver Bull said that three of its drill holes at the northern end of the property intercepted thick manganese mineralization. Highlights include hole NDDD0002, which intercepted 22-percent manganese over 34.5 meters from the surface, including 42 percent over 5 meters, or 33.7 percent over 9 meters from the surface. In addition, the soil samples indicate an anomaly of more than 500 parts per million of manganese in an area of more than 50 square kilometers that remains open to the south and west.
"Within the Ndjole license, we have a huge manganese soil anomaly over 50 square kilometers in area with three near surface high grade drill holes at the very northern end of the anomaly," said Silver Bull's president and CEO, Tim Barry, in a press release. "When you consider over 90% of the anomaly still needs to be drilled, coupled with the fact that it sits in the same suite of rocks 25km away from a manganese mine that has just gone into production, and that it lies less than 25 kilometers from a functioning railway, we consider this to be an exciting target that now only needs to be tested with drilling."
Securities Disclosure: I, Chad Fraser, hold no positions in any of the companies mentioned in this article.