Chinese Steel Production Down; Weak Manganese Prices Affect Miners' Profitability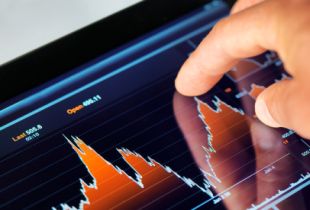 Manganese prices have been on a steady decline since October due to subdued demand from China. Manganese imports into China peaked in May and again in September, but have fallen alongside steel production. The price of manganese has some of the higher cost producers struggling to stay out of the red.
The glut of manganese supply from South Africa and Indonesia, as well as large stockpiles in China has put downward pressure on the metal. Over the course of 2011, the price of manganese fell about 40 percent, making it the worst performing metal on the year.
Manganese ore prices have receded down to $4.75 per dmtu. Manganese Flake FOB prices in China have fallen from approximately $3,750 per mt in October, down to $3,050-$3,150 per mt.
Profitability in jeopardy
The breakeven point for most manganese miners is roughly $3.50 per dmtu, which is seen as the bottom for manganese prices. With the price of manganese approaching that level, the profitability of higher cost producers may be in question. Manganese deposits in China, known for their low grade manganese ore, may have to halt production. The same goes for high cost producers in South Africa that have to rely on ground transportation.
A recent report on OM Holdings (ASX:OMH) from Macquarie Bank has questioned the profitability of some high cost producers of manganese.
"We had been expecting a sharp reduction in price, but this goes beyond even our bearish expectations and leaves prices 30% lower than this time last year… At these latest price levels, low-grade Mn ore mining operations reliant on road transport in South Africa would be cash-negative, on our estimates, despite the depreciation of the rand. We would estimate some other high-cost Mn ore mining operations elsewhere in the world would also come under financial pressure at these price levels," reports Macquarie.
Many Chinese producers are unwilling to sell at current levels
Metal-Pages quoted an official at a Guangxi province-based manganese producer, "Local producers have been cutting output in line with weak demand," the official said, adding that persistently weaker prices may drive producers bankrupt given currently firm production costs.
With the break-even point approaching, the potentially reduced supply from mine shutdowns due to the low price could eventually provide support to prices.
Chinese supply and demand
Chinese steel production in November fell 8.8 percent compared with October, extending the monthly decline to six straight months.
The official data for the full month of December has yet to be released. However, daily crude steel output fell averaging about 1.66 million tonnes, roughly equal to the November totals. There is a real possibility that December's production may fall, marking seven straight months of decline.
"Steel mills in the world's top steel-producing country have continued to reduce production to cope with declining steel demand in the winter season," reported Ruby Lian for Reuters.
The subdued activity from Chinese steel producers has reduced manganese imports into China.
Port stocks of manganese ore in China fell slightly in December. Still the stock levels sit at 3.6-3.7 million tonnes, providing ample supply if demand from steel mills picks up, a factor that may suppress prices.
For the manganese market the balance between suppressed steel demand and reduced output from high cost producers should be the main factor to look towards for prices going forward.
I, Michael Montgomery, hold no positions in any company mentioned in this article.