Triton Minerals: Rapidly Making Progress in Mozambique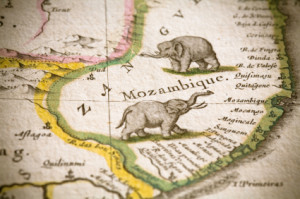 With so many graphite companies focusing on North America, it can be easy to forget there are companies working in other jurisdictions that are worth keeping an eye on. 
Australia-based Triton Minerals (ASX:TON) is one such company. It's got three projects in Mozambique — Ancuabe, Balama North and Balama South — and since the beginning of the year has been making rapid progress at Balama North's Nicanda Hill prospect. Indeed, since Brad Boyle, Triton's managing director, spoke with Graphite Investing News (GIN) last week, the company has released further results from the current drill program there.
Here's what Boyle had to say about how Triton has managed to achieve such success in today's tough markets and what's in store for the company for the rest of this year.
GIN: From what I understand, Triton has three projects in Mozambique — can you explain the relationship between them? Which is the focus?
BB: At the moment we have three projects. Ancuabe is closest to the town of Pemba, it's located on the eastern side of Mozambique. The project completely surrounds a historic mine, the Ancuabe mine, which was in production until the late 1990s. [The mine] is owned by AMG Mining through its subsidiary, GK. They are refurbishing that mine so it can go back into production. We took up the land that surrounds it because we believe that they're going to need to expand to get that mine operational in the near future. So we are doing some work on that, but it's not our key focus.
Our key focus is the Balama North project — it's just west of a town called Montepuez. It hosts the Cobra Plains deposit, which is 103 million tonnes. Currently we're doing a drill program on Nicanda Hill; early indications show that it could be one of the largest graphite deposits in the world, if not the largest. Numbers are looking very sizeable, and we've already proven up a mineralization zone that is about a kilometer wide and could be up to 6 kilometers long — it has grades in excess of 25 percent. It's very exciting for us because that's proving up to be bigger and bigger. Also, the correlation with the VTEM anomaly that we had in March is almost identical to what we're showing in the drill program, so it's pretty exciting.
The final project area is called Balama South, which is on the same substructure as the Balama North project, but to the southwest.
GIN: What type of graphite do the projects hold? Is it flake?
BB: Yes, it's predominantly flake. It's a combination of large flake, medium flake and then some fines, or amorphous mineralization. It looks very similar to our neighbor's, Syrah Resources (ASX:SYR) — it seems to be the same substructure. Syrah has the world's largest deposit of high-grade flake graphite at 1.1 billion tonnes. If the anomaly [at Nicanda Hill] is accurate, we potentially could be a resource that is substantially bigger than that.
GIN: How close are you to Syrah?
BB: We're right next door. Their Balama East deposit is about 3 kilometers from the boundary of our Balama North licenses.
GIN: You mentioned you've been doing some drilling at Nicanda Hill. What are some numbers investors should pay attention to?
BB: Basically the fact that the mineralization zone I mentioned is being dramatically expanded the more that we drill. In the next couple of weeks we'll have more assay results, more drill results. There will be a steady flow of news until the end of the year. We'll be drilling until November across the whole of Nicanda, and potentially, if we have time, we'll be drilling across some of the Charmers and Black Hills prospects.
The diamond rigs are drilling 24/7 because their drill pace is very slow. We're trying to speed up the drill program and get as much done as we can before the wet season starts again in late November.
GIN: One factor that prompted me to get in touch with you was a recent Motley Fool article that says Triton is up about 509 percent in the last year. How has the company achieved that success in today's markets?
BB: It's been a long process. Last year we drilled out Cobra Plains. We started drilling the deposit about July last year, and we put out the maiden JORC resource in February this year, so just under six months from concept to deposit. We're pretty lucky with that.
However, last year we didn't have access to the Nicanda Hill prospect. Nicanda Hill sits on license 5966, and that license wasn't granted until late October 2013, which meant that we couldn't do any activity there. It was in November last year that we finally got access, so we put a couple of drill holes in it and we proved that there is some high-grade graphite. We did some trenching, some rock chip samples and we got an average of around 11 percent from those samples. This year we've focused on Nicanda Hill, and so far results are still coming back with an average of 11; however, there are some high-grade zones in there averaging about 15, 17 percent.
It wasn't until we found substantial mineralization in excess of 300 meters down one hole that the market started to pay attention and realized that the Nicanda Hill prospect actually does have a genuine world-class quality and in fact is a massive mineralization zone with high-grade flake graphite.
Overall, the market in Australia is now starting to understand graphite. There's been a lot of education over the last few years — prior to that I don't think people quite grasped the complexity of the graphite sector. I don't think the average investor in Australia understood how diverse the graphite sector is and how niche it is at the same time. We do have quite a large investor group out of the UK — 30 percent, maybe 35 percent of our stock is actually held through Europe — and I think that also helps drive our share price.
GIN: The two big factors impacting graphite supply right now are China's graphite industry clean up and Tesla Motors' (NASDAQ:TSLA) gigafactory announcement. Do you anticipate Triton benefiting from either of those?
BB: We think that the shutting down of the projects in China will be to our advantage because obviously that affects supply and demand. The fact that Syrah has signed a memorandum of understanding (MOU) [with China Aluminum International Engineering (HKEX:2068)] is proof that China is now looking to acquire its graphite externally rather than producing it. I think there was also a Canadian group that signed a MOU with China. So it's definitely beneficial.
The Chinese government is also talking about putting out 6 million electric cars, and along with Tesla talking about putting up the gigafactory, I think that is definitely going to help with confidence in the graphite sector globally.
GIN: Will you be looking to sign a similar MOU?
BB: We are in discussions with a number of groups at the moment, European and American. We're hoping that by the end of the year we'll have some sort of offtake or MOU. You need to have something in place before you push the next stage, which would be development. There's no point spending a lot of money on development unless you've got somebody who's guaranteed to go and buy it. You're just wasting your money otherwise.
GIN: Well it sounds like Triton will certainly be busy moving forward. Thank you for speaking with me.
BB: Thank you.
Securities Disclosure: I, Charlotte McLeod, hold no direct investment interest in any company mentioned in this article.
Editorial Disclosure: Interviews conducted by the Investing News Network are edited for clarity. The Investing News Network does not guarantee the accuracy or thoroughness of the information reported. The opinions expressed in these interviews do not reflect the opinions of the Investing News Network and do not constitute investment advice. All readers are encouraged to perform their own due diligence.