The Race is Over: Flinders Produces First Graphite Concentrate at Woxna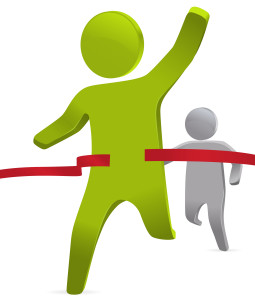 With yesterday's announcement that it's produced the first graphite concentrate at its Sweden-based Woxna mine, Flinders Resources (TSXV:FDR) has won a years-long race and become the first of Canada's junior miners to produce flake graphite.  
The news isn't a surprise. Flinders has been providing frequent updates on its activities, particularly these past few months, and in July reports were rife that first production was imminent. Indeed, President and CEO Blair Way said on July 14, "the commencement of operations and production [is] on track for this month."
That's not to say the announcement isn't significant. Commenting on Flinders' achievement, Way said yesterday in a press release, "[g]raphite production will place Flinders at the forefront of the graphite sector, with the ability to fill consumer needs immediately, and provide a sustainable European alternative to Chinese supply." Considering the recent turmoil surrounding Chinese graphite production, that's particularly notable.
What's next?
Though first production is a big milestone, Flinders still has work to do at Woxna. Way noted, "[n]ow that we have the confidence in our facility and product, we are working to expand our resource base through proving up our historical resources." In addition, customers are currently visiting the site to "confirm [Flinders'] capabilities and discuss expanded supply contracts."
In terms of what operations will look like in the future, highlights from a 2013 preliminary economic assessment for Woxna include:
155,000 tonnes per year of mined material delivered to run of mine with an average graphite head grade of 10.3 percent
Design production rate of 16,600 tonnes per year of graphite concentrate
Excellent graphite recovery of 96 percent
88- to 95-percent graphite purity and 40 percent by weight as premium large or extra-large flake graphite
13-year mine life
Stripping ratio of 5.3:1 overall, starting at 4:1
An official opening ceremony for Woxna is scheduled for September.
Other prospects
Of course, for many graphite market watchers, the question is not what's next for Flinders, but which company will be the next to produce flake graphite. One possibility is privately owned Ontario Graphite, whose Ontario-based Kearney mine is slated to begin production this year. Another is Northern Graphite (TSXV:NGC), which bills itself as "the only public company with a true, large flake deposit and … the only one with a bankable Final Feasibility Study and its major environmental permit." It anticipates starting production at its Bissett Creek project, also in Ontario, by the end of next year.
Focus Graphite (TSXV:FMS,OTCQX:FCSMF), whose Lac Knife deposit is in Quebec, has an offtake agreement in place and is also moving towards production. Further afield, Energizer Resources (TSXV:EGZ,OTCQX:ENZR) is targeting production at its Madagascar-based Molo deposit in mid-2016, while Next Graphite (OTCBB:GPNE) hopes to relaunch the past-producing Aukam graphite mine in Namibia in Q3 2015.
Shares of Flinders are currently selling for $0.80 each. The stock's 52-week high is $1.01 while its low is $0.32.
Securities Disclosure: I, Charlotte McLeod, hold no direct investment interest in any company mentioned in this article. 
Related reading: 
Simon Moores on China, Tesla and Graphite Supply Chain Transparency