Teksid to Commence Compacted Graphite Iron Product Development in Mexico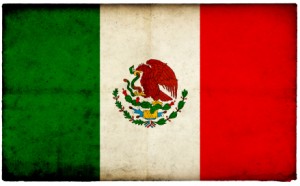 This week, Teksid Group — a member of Fiat Group and one of the leading suppliers of compacted graphite iron (CGI) components to the automobile, commercial vehicle and industrial power industries — initiated CGI product development for commercial vehicle and industrial power cylinder head programs at its foundry in Monclova, Mexico.

The automotive industry represents 14 percent of global graphite demand. Once used primarily in brakes, gaskets and clutch materials, graphite has in recent years become important in engine manufacturing. That is because it is a strong yet lightweight metal. These properties allow engineers to reduce the size and weight of engine components while increasing operating loads.
CGI engines are 10 to 20 percent lighter and up to 75 percent stronger than conventional cast iron engines. They also display 10 to 20 percent more specific performance (kW/litre), 75 to 100 percent improved durability and 5 to 10 percent reduced operating noise compared to engines made of cast iron. CGI is used in cylinder blocks and heads, exhaust manifolds, turbocharger housings and clutch components. The technology benefits engines used in passenger vehicles, commercial vehicles and industrial power applications, including marine, locomotive and stationary power generation.
Company news
Zenyatta Ventures (TSXV:ZEN) recently announced that it reached an agreement to acquire 100 percent of the Albany graphite deposit in Ontario. The deposit is the only new vein graphite mine under development in the world.
"This transaction is of strategic importance to our Company. We now own 100% of the Albany graphite deposit and, more importantly, have eliminated the back-in right that Cliffs held under the original agreement. This allows Zenyatta the liberty of negotiating with another party, especially an end user of graphite, at any time along the development path of our graphite deposit," stated Aubrey Eveleigh, president and CEO of Zenyatta.
Last week, Focus Graphite (TSXV:FMS,OTCQX:FCSMF) announced that Grafoid (of which Focus owns 40 percent) inked a three-year collaborative research and development agreement with Hydro-Québec's Research Institute. The two companies plan to develop next-generation rechargeable batteries using graphene with lithium-iron-phosphate materials. The goal is to create patentable inventions by combining Grafoid graphene with Hydro-Québec's patented lithium-iron-phosphate technologies. The company's press release states that the products are aimed at "the rechargeable automobile battery sectors and batteries for mobile electronic devices used in smartphones, computing tablets and laptop computers."
Last Tuesday, Alabama Graphite (CNSX:ALP) announced that it has retained Bumigeme, one of the most experienced North American engineering firms, to design a mineralurgical test program to evaluate flake size distribution. Bumigeme will also develop a plan to produce a concentrate with maximum large-flake recovery at the Coosa graphite project.
On Thursday, Valterra Resource (TSXV:VQA) announced results from the second stage of metallurgical analyses on a grab sample taken from the discovery trench at its Bobcaygeon graphite property in Southern Ontario. Highlights include 65.6 percent graphite reported to jumbo and large flake size fraction classifications, including 45.6 percent jumbo flake (+48 mesh or > 0.297 mm) at a 99-percent carbon recovery into the flash and rougher concentrate, which graded 65 to 70 percent C(g) prior to any upgrading via cleaning circuit. The company is initiating a third stage of metallurgical test work that will include a cleaner flotation circuit aimed at increasing the concentrate grade to +95 percent C(g).
Securities Disclosure: I, Melissa Pistilli, hold no direct investment interest in any company mentioned in this article.