Graphite Demand Shifting from Amorphous to Flake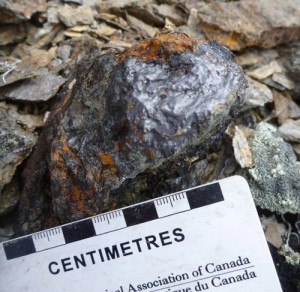 Roskill Information Services announced the eighth edition of its Natural & Synthetic Graphite: Global Industry Markets and Outlook report. The firm notes that demand is shifting from amorphous graphite to flake graphite, with growth in that market driven by steel and electrode manufacturing. "Consumption of graphite in batteries is expected to grow rapidly at 10-12% [per year] to 2016," states a press release about the report.
Roskill reported that while China continues to dominate global natural graphite production, Canada could soon become a major market player as new flake-graphite projects in the Great White North hold the potential to add around 50,000 tonnes per year to global capacity by 2016. Graphite-rich nations like Canada, Australia, Brazil and Sweden may become more important sources of the critical mineral. Exports from China are expected to slow as it "continue[s] to consolidate its natural graphite industry and adds value with domestically manufactured downstream products." The report also details the activities of leading graphite producers and analyzes consumption, trade and prices.
Company news
Last week, Focus Graphite (TSXV:FMS,OTCQX:FCSMF) announced positive results from the preliminary economic assessment (PEA) recently conducted at its Lac Knife graphite project in Quebec. The PEA demonstrates that the project has robust economics and excellent production potential. Operational highlights include life-of-mine production of 928,000 metric tons (MT) of concentrate at 92 percent carbon in graphite over a mine life of 20 years, or approximately 46,600 MT of concentrate per year. The economics for the project show a $246 million pre-tax net present value (at a 10 percent discount rate) with a 32 percent pre-tax internal rate of return and $3.7 billion total net revenue.
"This is a great day for the Canadian graphite industry, our shareholders and the province of Quebec, " said Gary Economo, president and CEO of Focus. "Lac Knife is a world-class resource and the publication of our Preliminary Economic Assessment confirms Focus has the potential to become one of the highest-grade lowest-cost producers of graphite in the world. We enter a new phase now, where we can expedite our financing, advance customer off-take agreements, and construction of our purification and anode facilities."
On October 29, Rock Tech Lithium (TSXV:RCK), announced that it has staked an additional 120 claims encompassing 7,600 hectares at its Lochaber graphite property in Quebec. The company has planned a prospecting and sampling program on the newly-acquired claims.
"These claims are highly prospective for graphite and, based on the results of the prospecting and sampling currently underway, we plan to conduct an airborne electromagnetic geophysical survey to further test their potential," said Afzaal Pirzada, Rock Tech's vice president of exploration and interim CEO.
On October 30, shares of emerging junior Mason Graphite began trading on the TSX Venture Exchange under the ticker symbol LLG. The company is exploring and developing its wholly-owned Lac Guéret graphite property in Quebec. The project hosts a NI 43-101 compliant measured and indicated mineral resource of approximately 7.6 million MT grading 20.4 percent carbon as graphite. The resource estimate is based on exploration of only 17 percent of one well-defined zone, leaving the rest of the 11,630 hectare property open to exploration.
On Thursday, Energizer Resources (TSX:EGZ,OTCBB:ENZR) announced that it received assay results for the remainder of its drill program on the Molo deposit. The deposit is part of the company's Green Giant graphite project in Fotodrevo, Southern Madagascar. All the acquired data from the work program will be used to determine a NI 43-101 compliant resource calculation for Molo, which Energizer expects to receive by the end of November. The resource estimate will be incorporated into a completed PEA report that is anticipated by year end.
Also on Thursday, Canadian Platinum (TSXV:CPC) announced the completion of flake-size analysis of graphitic carbon from samples taken from the company's Brabrant property in Saskatchewan. The results show that much of the graphite is in the coarse size fractions (0.5+ and +0.3 mm).
"This analysis indicates to us that our samples are composed of exciting graphite values and that it is primarily high value, large flake material. We look forward to further exploring the property," stated Todd Montgomery, president and CEO of Canadian Platinum. The company plans to further delineate the extent of the graphitic zones of the Brabrant property. Very-low-frequency and magnetic geophysical surveys are expected to commence in mid-November and a diamond core drill program is planned for early 2013.
Securities Disclosure: I, Melissa Pistilli, hold no direct investment interest in any company mentioned in this article.