Analysts Question Glencore's Rumored Syrah Takeover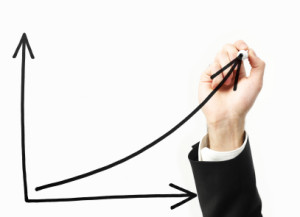 Editor's note: Since this story was published, even more analysts have cast doubt on Glencore's rumored takeover of Syrah. View their thoughts here, here and here. 
Mozambique was in the spotlight on Graphite Investing News earlier this week via an interview with Triton Minerals (ASX:TON), whose three projects are in the country. 
Today, however, it's another Mozambique-focused company that's making waves. Syrah Resources (ASX:SYR), Triton's neighbor, is up 29.9 percent following an Australian Financial Review (AFR) report that commodities giant Glencore (LSE:GLEN) has made an "informal approach" to the company that could value it at as much as $2 billion.
Syrah's key asset is the Balama graphite-vanadium property, which, as noted, is located in Mozambique. It has an inferred resource of 1.15 billion tonnes at 10.2-percent total graphitic carbon (TGC) and 0.23-percent V2O5 (at a cut off of 5-percent TGC), and the company believes it has the potential to be the biggest large-flake graphite deposit in the world.
Already, Syrah has signed two memorandums of understanding for graphite offtake agreements.
That said, it seems it's the vanadium at Balama that has caught Glencore's attention. Bloomberg notes that the project's vanadium resource is about six times bigger than that of Glencore's South Africa-based Rhovan deposit, currently the world's largest operating deposit, and the AFR states that according to unnamed sources, the major miner is "keen to exert control over the wider vanadium market."
Will they or won't they?
Today's news about Syrah is certainly exciting, but it's important to remember that neither Syrah nor Glencore has confirmed that anything is happening. Glencore hasn't commented at all, while Syrah simply told the AFR, "[f]rom time to time Syrah receives informal, confidential and non-binding inquiries from various parties regarding Syrah's interest in entering takeover discussions. None of these inquiries have progressed to formal discussions or resulted in any indicative offers being received by Syrah."
Analysts, however, have certainly taken the opportunity to weigh in. For one, Michael Slifirski of Credit Suisse (NYSE:CS) explained to the AFR that as Balama "would be 'extremely disruptive' to the graphite and vanadium markets if it came online," a bid from Glencore "makes a lot of strategic sense." Continuing, he noted that whether or not those two companies ultimately do a deal, "there will be a lot of companies trying to have talks with Syrah to understand what the strategy is for the owner of the world's largest graphite and vanadium deposit."
On the flip side, Industrial Minerals states that some market commentators believe Glencore will ultimately be deterred by "the risks associated with developing an exploration stage vanadium mining project." Others think that while the deal may go through, Glencore likely won't end up paying $2 billion for Syrah.
For now, investors will have to keep a close eye on both Syrah and Glencore. Speculation is already rife that Syrah's share price will soar even further than it has today if the takeover does happen.
Shares of Syrah are currently selling for $5.49 each, down from a high of $5.60 earlier today.
Securities Disclosure: I, Charlotte McLeod, hold no direct investment interest in any company mentioned in this article. 
Editorial Disclosure: Syrah Resources is a client of the Investing News Network. This article is not paid-for content. 
Related reading: