Focus' Spherical Graphite Could Lead to Improved Lithium-ion Batteries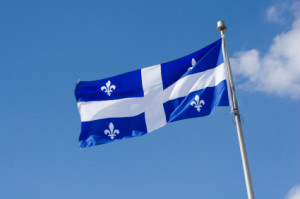 Graphite Investing News last checked in with Canada's Focus Graphite (TSXV:FMS,OTCQX:FCSMF) back in January, when the company released an updated NI 43-101 mineral resource estimate for its Quebec-based Lac Knife flake graphite project.

Since then, Lac Knife has for the most part been out of the spotlight. That changed yesterday, however, when the company announced the results from coin cell tests done on spherical graphite created from Lac Knife's flake.
What is spherical graphite?
Graphite market participants have almost certainly heard of amorphous, flake and vein graphite, but they may not yet be familiar with spherical graphite.
It's made by mining medium- to large-flake graphite, then putting that material "through an expensive secondary process to turn the flake shape, which is flat, into a spherical shape," Industrial Minerals' Simon Moores explained to Graphite Investing News last November. Ultimately, it is used as anode material for lithium-ion batteries.
"Truly remarkable" results
The coin cell tests were done on "three proprietary formulations" of spherical graphite, states Focus, and it believes the results are "truly remarkable." Notably, the company's medium carbon-coated, spherical-grade graphite achieved a first cycle irreversible capacity loss of 1.44 percent, while that of its fine carbon-coated, spherical-grade graphite came in at 1.01 percent.
To put that into perspective, benchmark commercial-grade spherical graphite yielded an irreversible capacity loss of 6.5 percent, according to Focus.
Indeed, Dr. Joseph Doninger, Focus' director of manufacturing and technology, is quoted in yesterday's press release as saying, "[t]he Lac Knife premium medium and fine grades of coated SPG at 1.44% and 1.01% first cycle irreversible capacity losses and 0.48 and 1.14 m2/g surface areas are better than any similar sized SPGs that I've ever seen."
Better batteries ahead?
Focus explains that those results are important because they may be the key to fixing a problem with using carbon-based materials in lithium-ion batteries. The issue is that using such materials "results in the formation of a Solid Electrolyte Interface" layer that then "produces an irreversible capacity loss." In layman's terms, that means lithium and graphite are wasted while efficiency is reduced and costs are increased.
That's where Focus' spherical graphite comes in. With its low irreversible capacity loss, the company's product could lead to the development of longer-lasting and higher-capacity lithium-ion batteries. Increased safety is another plus.
In sum, said Don Baxter, president and COO of Focus, "[c]ommercially and competitively, these results open the door for Focus to confidently accelerate our plans to market and sell our battery grade, high margin products to potential partners and customers." Moving forward, he sees the company, "continu[ing] with [its] vision of producing value added products."
Securities Disclosure: I, Charlotte McLeod, hold no direct investment interest in any company mentioned in this article. 
Editorial Disclosure: Focus Graphite is a client of the Investing News Network. This article is not paid-for content. 
Related reading: 
Focus Graphite Updates PEA for Lac Knife Project
Focus Graphite Sees 92-percent Rise in Lac Knife's Measured, Indicated Resources
Simon Moores on Spherical Graphite and the Benefits of Exploration