Focus Graphite's Lac Knife: Encouraging Economics at Market Bottom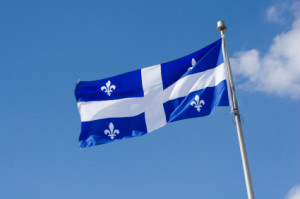 Summer is often a quiet time for resource companies, but for Focus Graphite (TSXV:FMS,OTCQX:FCSMF) it's shaping up to be anything but.

Why? This morning, the company released the results of a feasibility study for its Quebec-based Lac Knife flake graphite deposit, and the results appear favorable.
By the numbers
The base case scenario explored in the study indicates that pre-tax, Lac Knife has an internal rate of return (IRR) of 30.1 percent, a net present value (NPV) of $383 million at a discounted cash flow of 8 percent and a capital payback of three years. After tax, it has an IRR of 24.1 percent, a NPV $224 million, again at a discounted cash flow of 8 percent, and a payback period of 3.2 years.
Those numbers are based on a concentrator production line rate of 44,300 tonnes of concentrate per year at an average mill feed rate of 323,670 tonnes of mineral reserves a year for 25 years. They also use an average price of US$1,713 per tonne of concentrate, which, as Focus explains, is today's average price for Lac Knife graphite concentrate.
However, as that average price is expected to rise to $2,256 per tonne in 2016, the study also outlines what that scenario would look like. As it turns out, it looks pretty good — specifically, it indicates an after-tax IRR of 32.8 percent, a NPV of $364 million at a discounted cash flow of 8 percent and a payback period of 2.4 years.
Explaining the decision to outline the two different situations, Don Baxter, president and COO of Focus, told Graphite Investing News, "as far as we see it, and I think the market agrees, we're at the bottom of the market for graphite prices and we're starting to see strengthening. So we wanted to show the two cases, not just the bottom-of-the-market case." That said, he added, "the numbers are good even at the bottom of the market."
Cost projections
In terms of costs, CAPEX is estimated at C$165.55 million. That covers "what is needed to construct the mine, processing plant, power line and all associated infrastructure," as per today's press release.
OPEX is now projected at $441 per tonne of concentrate, which Baxter said is an improvement from the $458 reported in Focus' updated November 2013 preliminary economic assessment. That low cost is partially due to the fact that Lac Knife has "relatively easy access to low cost hydroelectric power from Hydro Quebec."
Reserves
When all is said and done, Lac Knife will be an open-pit mine. The mine's design includes 429 kilotonnes of proven reserves and 7,428 kilotonnes of probable reserves; that amounts to 7,857 kilotonnes of proven and probable reserves grading 15.13-percent graphitic carbon (Cg).
To access those reserves, Focus will have to mine 2,746 kilotonnes of overburden, 10,926 kilotonnes of waste rock and 231 kilotonnes of mineral resources. That means the strip ratio for the project is 1.8:1.
Meanwhile, measured and indicated resources, which "will help to develop the mid and long-term growth profile for the company," are pegged at 9.6 million tonnes grading 14.77-percent Cg at a cut off of 3-percent Cg. In addition, inferred resources sit at 13.25-percent Cg, also using a cut off of 3-percent Cg.
What's next?
Currently, Focus is speaking with vendors to define financing packages for equipment. That, states today's press release, will "result in a reduced up front capital and add to the basket of financing options currently being investigated."
One of those financing options is supply chain financing based on a December offtake agreement for production from Lac Knife. Focus states that it is an "alternative to equity financing and is not as encumbering as traditional debt, or royalty financing." Explaining further, Baxter said that type of financing "comes at a lower rate than traditional debt financing and it doesn't encumber the entire project, only the part tied with the offtake."
In addition, permitting "is well underway." Focus plans to complete an environmental and social impact assessment by the end of the summer, while a mine closure plan will be submitted midway through the summer.
Shares of Focus are currently selling for $0.53 each.
Securities Disclosure: I, Charlotte McLeod, hold no direct investment interest in any company mentioned in this article. 
Editorial Disclosure: Focus Graphite is a client of the Investing News Network. This article is not paid-for content. 
Related reading: 
Focus Graphite Updates PEA for Lac Knife Project
Focus Graphite Sees 92-percent Rise in Lac Knife's Measured, Indicated Resources
Focus' Spherical Graphite Could Lead to Improved Lithium-ion Batteries