Chinese Graphite Miners Put in Strong Performance in 2012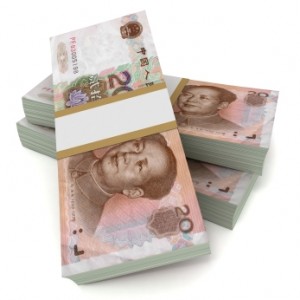 Graphite miners from China, the world's top-producing nation, look to have had an excellent run in 2012.

Recently released numbers from China Data Online show that in October 2012 — the latest month reported — Chinese miners of graphite and talcum posted profits of 188.2 million yuan (US$30.2 million), a record for the year and the second-highest monthly total registered in the last 24 months.
For the first 10 months of 2012, Chinese miners rang up total profits of 862.5 million yuan (US$138.4 million). That's a 19.8-percent increase from profits of 719.8 million yuan (US$115 million) posted during the same period of 2011.
Revenue growth has slowed for Chinese miners lately, with year-on-year increases in 2012 averaging 16.5 percent, considerably lower than the 44.2-percent growth in revenues seen in 2011.
But costs for miners have become much more tame during the past year, with cost increases averaging 12.3 percent in 2012 as compared to 47.6 percent in 2011.
The differential between revenues and costs appears to be swinging even more to the favor of mining companies of late. In October 2012, revenues grew at 9.7 percent year on year, while costs edged up just 3.4 percent.
Moving up the value chain
Not content with profits from mining alone, China's top producer of fine-grain and high-purity graphite, China Carbon Graphite Group (OTC Pink:CHGI), is looking to also produce higher-value graphite end products in order to grab more profits, according to Industrial Minerals.
The company's vice president of finance, Grace King, told Industrial Minerals that China Carbon Graphite will focus more on high-purity products for the nuclear energy sector and less on items like graphite electrodes for the steel business, in which the company currently specializes.
Taking on toxic steel
Rustproofing may soon be a new application for graphite, according to researchers.
A team from the University of Buffalo found that the water-repelling and electricity-conducting properties of graphene — a specialized form of graphite — are ideal for preventing the corrosion of steel, according to IEEE Spectrum.
The authors of the study suggest that graphene could become an environmentally friendly alternative to chromium, which is currently used for many rustproofing applications, but has garnered widespread concern over its toxic properties.
"Our product can be made to work with the existing hardware of many factories that specialize in chrome electroplating, including job shops in Western New York that grew around Bethlehem Steel," said lead researcher Sarbajit Banerjee.
Separately, IEEE Spectrum noted that researchers from Australia and the US have also used graphene for atomic-scale rustproofing of copper.
Company news
Canada Carbon (TSXV:CCB) announced December 19 that it struck a deal to acquire three privately held graphite properties in Quebec, including two past-producing mines.
The property package includes the Miller mine, located 70 kilometers west of Montreal, which the company states may have been the first graphite mine in Canada when it operated between 1845 and 1900.
The Miller project also hosts graphite in vein form, a type mined only in one nation globally, Sri Lanka.
As consideration for the properties, Canada Carbon will make an initial cash payment totaling $110,000 and issue an initial 2.75 million shares to vendors.
Elsewhere in Quebec, Canada Strategic Metals (TSXV:CJC,OTCBB:CJCFF) announced on December 28 that it has completed a financing of $470,000 to advance its portfolio of graphite projects in the province.
The company issued a total of 2,937,500 flow-through units at $0.16 per unit.
Raising a larger sum for graphite exploration and development was Paringa Resources (ASX:PNL), which took in AU$10 million as part of an initial public offering that saw the company commence trading on December 20.
The company is focused on the development of Brazilian projects, including the São Fidélis graphite project in Rio de Janeiro State. The project hosts three past-producing graphite mines where output graded up to 70 percent carbon, according to the company's website.
Aussie-listed developer Syrah Resources (ASX:SYR) also garnered attention last month for continued drilling results from its Balama project in Mozambique. On December 21, the company announced intersections of 146.8 meters grading 13.3 percent total graphitic carbon in drill hole BMDD0020, along with 152.6 meters grading 12.5 percent total graphitic carbon in drill hole BMDD0034.
The company believes it is on track to define a resource of between 300 and 400 million tonnes at 11 percent total graphitic carbon. The Balama deposit also contains significant amounts of vanadium.
Securities Disclosure: I, Dave Forest, hold no direct investment interest in any company mentioned in this article.
Related reading: 
Types of Graphite: Amorphous, Flake and Vein
China's Dominance in Graphite Space Unlikely to End Soon: Simon Moores Interview