China's Dominance in Graphite Space Unlikely to End Soon: Simon Moores Interview
In the past few years, juniors have rushed into the graphite space in part due to concerns about China's dominance of the sector. But will China's supremacy end soon? Graphite Investing News talked to Simon Moores, data manager at Industrial Minerals, to find out.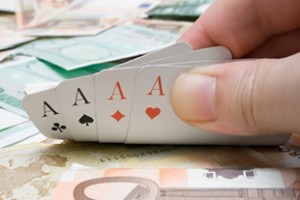 Graphite has been gaining ground in the junior resource market for several years. Graphite Investing News recently sat down with Industrial Minerals'  Simon Moores, explained that though graphite exploration companies are developing their projects, it doesn't look like China will be loosening its grip on graphite any time soon. 
Graphite Investing News: Which graphite companies/projects out of the universe of about 40 listed companies do you think are most likely to succeed? Why?
Simon Moores: There are some clear leaders in natural flake graphite. Northern Graphite (TSXV:NGC) is leading the pack after issuing its bankable feasibility study. This really has laid their cards on the table, showing the world their production costs and the economics of Bissett Creek.
Another major explorer is Focus Graphite (TSXV:FMS,OTCQX:FCSMF), which is developing large-flake production at the Lac Knife deposit in Quebec. The interesting thing about Focus Graphite is its push to develop technologies to produce high-tech grades of graphite and graphene.
One private company that has quietly gone about its business is Ontario Graphite, which could quite feasibly be the first mine to production in Ontario. Ontario Graphite has been fully funded for a year now, but because it's private, it does not put out reams of press releases or declarations. This company is one to watch.
Energizer Resources (TSX:EGZ,OTCBB:ENZR) is Canada-based, but is developing what is expected to be the biggest flake deposit in the world in Madagascar. Once confirmed, this will receive a lot of attention from investors.
Zenyatta Ventures (TSXV:ZEN) is also a company I like because it's the only one in the world developing a new vein-graphite mine. Vein graphite is a very rare and specialist graphite containing very high carbon content, which can be up to 98 percent in the ground. It is found in lumps or veins in the ground, which means mining and processing into a good product is easy and low cost. Sri Lanka is the only other place in the world producing commercial vein graphite.
GIN: Is it justified that all these juniors have come into the graphite exploration space in the past few years?
SM: It is justified. By simply looking at the supply and demand balance from the last three years and the way prices have reacted, it's easy to see why so many juniors have come into the market. One thing has to be clear — most juniors do not have the intention of ever building a mine. It's an opportunity to "play the graphite space," as one investor told me, and to make money from the investment community. So you will never get a situation where a ridiculous amount of new mines will come on stream at once.
GIN: There are a lot of projections about demand and supply for graphite, especially considering the growth in electric vehicles (EVs) and green energy, for which graphite is expected to be crucial. How do you think the graphite supply-demand equation will play out in years to come?
SM: I think new supply is needed, the question remains how much. The graphite industry has been neglected for a generation; many of the mines are old and processing methods and plants are not geared to supply the high-tech and green industries.
The overreliance on China for the last 25 years has been quite shocking. The world now gets 78 percent of its graphite from China, and no new mines have appeared since the early 1990s, kept at bay by China's low-cost supply. This is now changing, however, with China looking to stop exports of low-value raw material in favor of high-value products.
EVs remain the game changer for graphite. With up to 38 kilograms of flake graphite consumed by each full EV, any significant take off will impact the graphite market. Refractories are and will still be the major consuming end market for graphite for the next decade. So even small growth in refractories coupled with a take off of EVs is something the supply side is not ready for today.
And the most critical factor will be producing a graphite product that the high-tech industries demand. For EVs, this is spherical graphite. China currently produces the vast majority of the world's spherical graphite and holds the technology. This is something the west is scrambling to make economical.
GIN: Juniors exploring in Quebec and Ontario have received a lot of attention. What about exploration efforts and juniors in other parts of the world?
It's true that juniors outside of Canada have received much less attention. Australia has had a lot of new projects come to the fore this year. Africa is also growing in the same regard. Europe has seen a few new projects appear, and Brazil is home to one of the world's brightest prospect — Magnesita's (OTC Pink:MFRSY) new Almeria graphite mine is expected to produce in the next 12 to 18 months.
GIN: When do you think China's dominance in the graphite industry will end? And do you think that by then there will be reliable western producers of graphite?
SM: I don't think it will ever really end in a reasonable timeframe. Certainly a reduction in reliance on China is in the cards as buyers need to reduce this risk. But for me to say China will stop dominating, I will need a country to usurp it. Only Brazil holds this potential. But it is very unlikely that Brazil will be able to start undercutting Chinese graphite production costs and break into its domestic market in a big way. It is only when this happens that China's dominance will be broken.
GIN: Do you have any projections for graphite supply and demand for the next few years? What about price projections?
SM: The next few years will be tough. In 2012, demand has been struggling compared with 2011. With China's growth slowing significantly this year, expected to be under 8 percent, the Eurozone crisis deepening and not much to shout about in the US (although much brighter than elsewhere), demand for steel, and with it, graphite-based refractories has slowed.
Prices are expected to react accordingly. Flake graphite has dropped by 10 to 15 percent in 2012, stabilizing in the last few months. As we stand at present, the uncertainty that has defined 2012 will continue into 2013. But the same was said in 2010 going into 2011 and graphite sellers had their best year on record.
The Natural Graphite Report 2012 has just been launched by Industrial Minerals. It includes new data on supply, demand and prices for 2012 to 2016, looking in detail at existing markets such as refractories and the impact of new applications such as EV batteries.
GIN: Thank you for speaking with us today.
Securities Disclosure: I, Karan Kumar, hold no positions in any of the companies mentioned in this article.