Cobalt Production: Top 10 Countries
Cobalt production is hot and getting hotter. Here are the 10 top cobalt-producing countries of 2017, based on US Geological Survey numbers.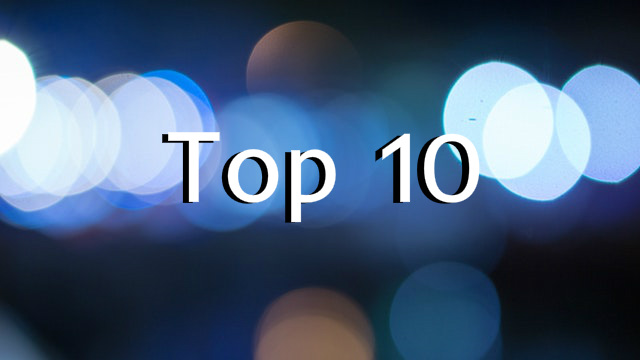 Another good year for the cobalt price and cobalt production. The price of cobalt surged 129% in 2017, finishing the year around $75,500. Carmakers, battery makers, miners and investors have all lined up for their piece of the pie. This is likely buoyed by excitement about Tesla's (NASDAQ:TSLA) lithium-ion battery gigafactories and increased worldwide demand for electric vehicles.  
Lithium-ion batteries require lithium, graphite and cobalt, among other components. Demand for these metals has been surging and is expected to continue as electric vehicles become more mainstream. Several countries declared an end to fossil fueled vehicles by 2040, adding more fuel to the fire.
Anticipated demand and limited supply have led to strong gains for cobalt in particular this year, and investors are becoming more interested in this metal.
Will demand outpace supply as anticipated? Let's take a glance at worldwide cobalt production for last year. Here's a look at the top 10 cobalt-producing countries of 2017, as identified by the US Geological Survey.
1. Democratic Republic of Congo (DRC)
Mine production: 64,000 MT
To much of the automakers' chagrin, the DRC is still by far the world's largest producer of cobalt, accounting for roughly 58 percent of global production. The country has been the top producer of the metal for some time. The DRC's cobalt production in 2017 remains the same as 2016, as per the USGS report. The DRC remains one of the poorest countries in the world despite its rich mineral deposits. This is because only six-percent of the mining revenue reach national coffers.
Cobalt mining in the DRC has also been related to human right abuses — earlier in the year, Apple (NASDAQ:AAPL) announced that it had temporarily stopped buying cobalt mined by hand in the DRC. Cobalt is teetering on the edge of being designated a conflict mineral. If conditions worsen and it does end up on the list, cobalt production in the DRC will be more carefully monitored and regulated by governments. This could also mean further purchase cuts from giants like Apple in the future.
2. Russia
Mine production: 5,600 MT
Despite Russia's relatively small increase in production in 2017, it's still in second place on the list. The cobalt producer decreased from 6,200 MT in 2015 to 5,600 MT in 2017. European carmakers are scrambling to secure their share of cobalt in order to satiate their battery demand as electric vehicles ramp up to full production numbers. Some have had concerns about volatile conditions in the DRC and have called for more battery and cobalt production in Europe. This could make Russian cobalt a favourite. The only question is whether Russia can keep up with demand. It has decent reserves, but as we can see, production is still well behind Congo and the growing demand.
3. Australia
Mine production: 5,000 MT
Australia saw another drop in cobalt production from 2016 to 2017, with output sinking from 5,500 MT to 5,000 MT. Like many other countries on this list, Australia's cobalt is a by-product of copper and nickel mining. The country's nickel mines are located in the western part of the country, mostly around the Kalgoorlie-Leonara regions.
Clean TeQ (TSX: CLQ), owns one of the largest cobalt deposits in Australia. Artemis Resources (ASX: ARV), Australian Mines (ASX: AX), and Aeon Metals (ASX: AML) are all big players in the cobalt space in Australia. Aeon raised AUD$30 million from institutional investors in December of 2017.
4. Canada
Mine production: 4,300 MT
Canada was the fourth largest cobalt producer in the world in 2017, with a marginal increase of 50,000 MT compared with the year before. Canadian cobalt comes mostly from large nickel and copper mines that produce cobalt as a by-product of their normal operations. Some of these major nickel and copper deposits are Kidds Creek, Sudbury and Raglan. Several companies are now rushing to Canada stake land in the hunt for cobalt. Again, many "want cobalt but few want to get tangled up in the world's largest producing nation", the DRC, as Quartz puts it. The small Canadian town of cobalt has experienced a 'cobalt rush' . First Cobalt pulled out of the DRC last year and signed a prospecting deal in its home country of Canada in September of 2017. The company claimed "the investment climate has deteriorated" in the DRC, as to the cause of their pull out.
In the coming years, the country's cobalt production is likely to expand as new sites are identified.
5. Cuba
Mine production: 4,200 MT
Cuban cobalt production remained the same in 2017 at 4,200 MT. The country's Moa region is home to a joint venture nickel-cobalt operation between Canadian firm Sherritt International (TSX:S) and General Nickel Company of Cuba. Hurricane Irma ripped through the country in September of 2017. Luckily for Sherritt, the company reported minimal damage.
6. Philippines
Mine production: 4,000 MT
The Philippines are the sixth largest cobalt producer, putting out 100,000 MT less in 2017 than the year before. This is a small dip considering the country's decision to shut down 28 various open-pit mines due to environmental concerns.
The fate of mining in the Philippines is up in the air as President Rodrigo Duterte and recently appointed Environment Secretary Roy Cimatu deliberate over a country-wide ban on open-pit mining. As of November of 2017, it was reported that Duterte "had rejected a recommendation by the Mining Industry Coordinating Council (MICC) to lift the ban" according to Reuters. The President cited environmental degradation as his main concern.
7. Madagascar
Mine production: 3,800 MT
Madagascar's cobalt production remained the same from 2016 to 2017. According to MBendi Information Services, the Ambatovy nickel-cobalt mine is the largest and most advanced mineral project in the country. It is located about 80 kilometers east of Antananarivo.
Sherritt International owns 40 percent of Ambatovy, which cost more than $5 billion to develop. Late in 2017, Sherritt transferred 28% of its stake in Ambatovy in order to reduce some of its debt load. The company will retain 12% ownership in the mine, but will continue on as operator of the mine until 2024.
8. Papua New Guinea
Mine production: 3,200 MT
Papua New Guinea is a newcomer to the top ten list this year, outpacing Zambia and New Caledonia to boot. The small country off the coast of Australia produced 3,200 MT of cobalt merely as a byproduct of Nickel production.
The country's main cobalt producer is the Ramu Nickel mine on the northern coast of Papua New Guinea (PGN) near Madang. The mine is a joint venture with the private company MCC Ramu NiCo Ltd (85%), Highlands Pacific (ASX:HIG) (8.56%), and the  PNG government (6.44%).
9. Zambia
Mine production: 2,900 MT
Zambia's cobalt production fell 100,000 MT in 2017. Zambia is the third largest cobalt producer in Africa. While many see a bright and fruitful future for Zambia, political uncertainty and power supply have posed obstacles in the mining industry's growth. The country has rolled back royalties that were set in 2015 and met with a backlash from the mining sector. Amendments were made to lower rates to appease miners however, there is a lingering mistrust of the government in the industry.
Power supply was badly affected by drought some years back, therefore miners are also uneasy about whether another drought could come again. With the Kariba dam being one of the main sources of electricity, and no 'plan B' power sources being worked on, miners are vulnerable to another spell of nature. There's also the fact that the dam itself is swelling and is in danger of collapse. The government has recently contracted a French firm to take on the task of repairing the dam and making it safe once more. It is expected to be completed by 2022 at a cost of $294 million according to Reuters. It's unclear yet as to whether this construction will impact the already precarious power supply.
10. New Caledonia
Mine production: 2,800 MT
Next on the list of top cobalt producers is New Caledonia. The country's cobalt production dropped again last year from 3,390 MT in 2016 to 2,800 MT in 2017. A subsidiary of France's Eramet (EPA:ERA), mines substantial deposits of oxidized ore (garnierites) at four mining centers located in the north and south parts of the country. The ore is processed at the company's Doniambo smelter, which is the world's largest ferronickel-producing plant.
Where's China? We were surprised to see that China didn't make the list this year since last year it was the second largest cobalt producer. We reached out to USGS and they explained that China's cobalt production numbers turned out to be much lower than originally noted in 2016. It is still a leading cobalt producer in the world however, it doesn't make the top 10 for 2017.
Don't forget to follow us @INN_Resource for real-time news updates.
This is an updated version of an article first published by the Investing News Network in 2015.
Securities Disclosure: I, Amanda Kay, hold no direct investment interest in any company mentioned in this article.