5 Top Cobalt-producing Companies
What are the top cobalt-producing companies? Glencore took the top spot by a long shot in 2016, with four other major miners filling out the list.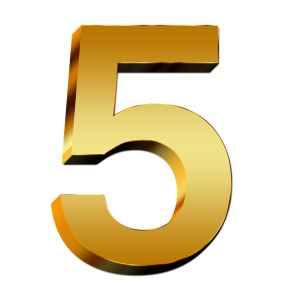 The cobalt price has been surging since last year, driven by demand for lithium-ion batteries, which are used to power electric vehicles. As these vehicles become more common, increasing amounts of lithium, cobalt and graphite will be required to meet demand.
As Benchmark Mineral Intelligence analyst Caspar Rawles told the Investing News Network via email, "[w]e forecast battery demand for cobalt to go from 50,000 tonnes in 2016 to 80,000 tonnes by the end of 2020, and from a cobalt producer's perspective supply needs to keep up with, or be close to, expanded demand."
Sourcing cobalt in particular is tricky, partially because the majority of the world's cobalt comes from the volatile Democratic Republic of Congo (DRC). What's more, about 60 percent of cobalt production is a by-product of copper.
With those factors in mind, it's interesting to look at the world's largest cobalt miners. Here's a look at the five top cobalt-producing companies of 2016, as per data from the SNL Metals & Mining database.
1. Glencore (LSE:GLEN)
Total production: 21,506 tonnes
Glencore was the world's largest cobalt-producing company by a long shot last year, achieving total production of 21,506 tonnes. Right now, cobalt accounts for $1.5 billion of Glencore's revenue at the spot price, with every 10-percent price rise adding $150 million to its earnings, according to Mining Weekly.
The company's cobalt market presence looks like it's set to grow moving forward — in fact, earlier this year, Glencore increased its involvement in the cobalt and copper markets. The company paid Fleurette Group $960 million to increase its stakes in two copper-cobalt operations in the DRC, Mutanda Mining and Katanga Mining (TSX:KAT).
2. China Molybdenum (HKEX:3993)
Total production: 9,314 tonnes
China Molybdenum, which is partially owned by the Chinese government, produced a total of 9,314 tonnes of cobalt in 2016.
Last year, the cobalt-producing firm paid $2.65 billion for the Tenke mine in the DRC. The mine has one of the world's largest concentrations of cobalt and offers "security of supply of a critical battery material for decades to come," Investec says. Cobalt traders say most of Tenke's output is consumed by China.  
3. Fleurette Group
Total production: 7,595 tonnes
Fleurette was the world's third-largest cobalt producer last year, putting out a total of 7,595 tonnes.
Until earlier this year, the company held stakes in Mutanda Mining and Katanga Mining, both of which are cobalt-producing operations in the DRC. However, as mentioned, it has now sold its interests in both properties to Glencore.
4. Vale (NYSE:VALE)
Total production: 5,278 tonnes
Brazil's Vale produced 5,278 tonnes of cobalt in 2016. The company reported net operating revenues of $29,363 billion that year, 14.7 percent higher than in 2015.
In Canada, Vale is active in Ontario's Sudbury Basin; together, six underground mines produce mainly nickel, but also copper, cobalt, PGMs, gold and silver. The company's Thompson Complex, located in Manitoba, also produces cobalt, although nickel is the primary metal mined. Additionally, Vale operates the Goro open-pit mine in New Caledonia, where it produces cobalt as a by-product of nickel.
5. Gecamines
Total production: 4,167 tonnes
Gecamines, a state-controlled mining company in the DRC, produced 4,167 tonnes of cobalt last year. The company has minority interests in a number of major DRC mines, with companies such as Glencore, US-based Freeport-McMoRan (NYSE:FCX) and Canada's Ivanhoe Mines (TSX:IVN) having controlling stakes and operating the projects.
At the beginning of 2017, Gecamines received a $33-million settlement after a legal attempt to block the sale of Freeport-McMoRan and Lundin Mining's interests in the Tenke Fungurume mine, in which it holds a 20-percent stake. The company has faced criticism in recent years from the International Monetary Fund and advocacy groups, including Global Witness, for selling assets in non-transparent procedures.
Which cobalt-producing company would you invest in? Tell us which one and why in the comments.
This is an updated version of an article first published by the Investing News Network in March 2017.
Don't forget to follow us @INN_Resource for real-time news updates!
Securities Disclosure: I, Amanda Kay, hold no direct investment interest in any company mentioned in this article.