Recycling Cobalt – Sustainable and Affordable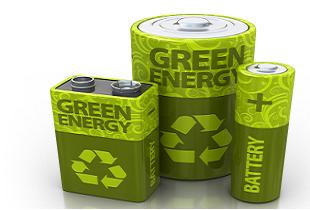 By Damon van der Linde – Exclusive to Cobalt Investing News
The United States has no domestic production of cobalt. It is 100 percent dependent on imports for its supply of primary cobalt, meaning that if developers want to continue using the mineral they will have to find new sources, like recycling existing batteries.
With the recent strong support for electric vehicles, the use of cobalt in this sector alone has led to a formidable demand for the element.
Cobalt made the short list of four metals that the European Union chose to name as representative of the 40 metals it classifies as critical. The United States is the world's largest consumer of cobalt and it considers cobalt a strategic metal. In 2005, the copper deposits of the Democratic Republic of the Congo were the top producer of cobalt with almost 40 percent of the world share, and much of this is being exported by Chinese investors.
Currently, about 15 percent of U.S. cobalt consumption is from recycled scrap. Improvements in recycling technology has the potential to not only reduce environmental impacts associated with extraction and production, but could also mean a significant reduction in cost.
"It's not unlike what happens with the aluminum business now or the lead business. Steel is highly recycled so those economics play into the cost of the products that they are associated with," said Steve Sloop, CEO of OnTo Technologies. "Certainly for the cobalt rich metals, when we're chasing those kinds of things, we're even at a fraction of that cost, so it's a substantial energy savings and it keeps the materials in the manufacturing loop."
Sloop says that OnTo Technology is currently in the research and development phase of processes for rejuvenation of lithium-ion technology, and particularly those involving cobalt dilute. The growth of waste from consumer electronics and electric vehicles demand the development of rejuvenation processes that are "green," low energy and cost effective.
Electric car-maker Tesla will also recycle its battery packs in Europe by refining its innards to cobalt, nickel and other metals.
Cobalt-bearing scrap is generated during manufacture in applications including catalysts used by the petroleum and chemical industries, cemented carbides used in cutting and wear-resistant applications, rechargeable batteries and super-alloys, magnetic and wear-resistant alloys, and tool steels. Depending on the type and quality of the scrap, it might be recycled within the industry sector that generated it, processed to reclaim the cobalt as a cobalt chemical or metal powder, downgraded by using it as a substitute for nickel or iron in an alloy with a lower cobalt content, or processed to an intermediate form that would then either be further refined or downgraded.
The products of recycled cobalt scrap include alloys; mixed metal residues; pure cobalt metal, metal powder, or chemicals; and tungsten carbide-cobalt powders.
Some of the larger companies that produce cobalt around the world include Formation Metals (TSX:FCO), who are currently in the process of mobilizing heavy equipment to commence construction on the Idaho Cobalt Project, Minara Resources Ltd (ASX:MRE), who engaged in the operation of the Murrin Murrin nickel and cobalt open pit mine and processing facilities in Western Australia, and African Metals Corporation (CVE:AFR) who are mining in the Copperbelt of the southern Democratic Republic of the Congo.