Is A Canadian Firm the Next Big Cobalt Player?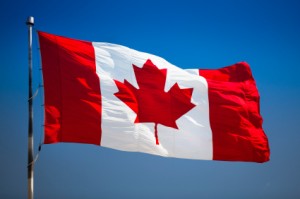 Cobalt, along with a number of other commodities, has come under increased scrutiny as prices continue to fall on concerns related to oversupply. While prices are expected to remain under pressure in the near term, a number of market players suggest that prices cannot remain suppressed given the emergence of middle-class consumers in developing nations and the commodity's significant increased role in rechargeable batteries.

Cobalt Investing News (CIN) spoke with Erin Chutter, president and CEO of Puget Ventures (TSXV:PVS), a mining exploration company focused on the acquisition, exploration and development of strategic metals properties. The company's primary project focuses are in Ontario, Canada and the Altai Republic of Russia.
CIN: Can you provide a brief outline of Puget Ventures, its main project focus and the reasoning behind the impending company name change to "Global Cobalt Corporation?"
Erin Chutter: Puget Ventures is a TSX Venture-listed company that is undergoing a game-changing acquisition and expansion to re-emerge to the market as the TSX-listed company Global Cobalt Corporation. This new company is being positioned to become a dominant regional player with multiple production-, exploration- and development-stage projects located in the Altai Republic of Russia, and nearby jurisdictions, within the next five years. Global Cobalt envisions advancing the Karakul cobalt project and other cobalt projects under right-of-first-refusal (ROFR) in the mineral-rich Altai Republic.
CIN: Cobalt prices recorded notable declines over the past 18 months on the back of concerns relating to oversupply. What is your price forecast for the commodity in the medium/long term?
EC: Cobalt pricing is extremely volatile; the majority of the world's cobalt is produced as a by-product of copper and nickel and there are very few companies mining primary cobalt itself. Given current conditions, short-term pricing should stabilize and hover around the $10 to $12/lb range. With that said, cobalt prices cannot remain here for long given global population growth, the emergence of middle-class consumers in developing nations and cobalt's significant increase in chemical applications with notable use in clean energy solutions, electric vehicle technology and the continued growth in demand for rechargeable batteries for smartphones and tablets. Long-term price expectations are much better. The average mobile phone contains about 3.5 grams of cobalt, with nearly 6 billion subscribers worldwide and phone penetration rates on the rise in emerging countries, cobalt demand is strengthening. There is even more cobalt, around 4 kg, used in the batteries of electric vehicles, a sector that is experiencing a greater market share in vehicle sales. It is during this ramp up of demand and uptrend in expected price that Global Cobalt should begin production at Karakul. Currently, cobalt prices are stuck at or below 2006 levels. This all-time-low pricing level, coupled with imminent supply chain risk and the ever-growing demand for the metal, creates a unique window for investment in the cobalt sector.
CIN: Puget Ventures bills itself as "Canada's next primary cobalt producer," however, its flagship project seems to have shifted to Russia. Is this an accurate assumption and where will the company's main focus be moving forward?
EC: Diversification is key. Having a strong project portfolio is paramount to the company's agenda of becoming a leader in cobalt and strategic metals. Global Cobalt will be the only TSX-listed company with multiple primary cobalt assets and it also aims to continue advancement of the Werner Lake project. This project strengthens the company as a near-term source of production of cobalt and nickel concentrate and builds diversification in a low-risk jurisdiction, with a solid Canadian base.
CIN: The company has gained significant attention surrounding its Karakul cobalt project in Altai, Russia. Can you explain the significance of this project?
EC: Karakul will not only be a significant diversification to African cobalt supply, it will also serve as an important project in Sino-Russian economic ties. The majority of the focus will be on the development of the Karakul project and the subsequent acquisition and development on neighboring assets held under ROFR. Karakul is an advanced-stage development project with a historic cobalt-tungsten-copper resource, with a minimum 46 million tonnes of material outlined. Extensive work has already been conducted on the project, including 40,000 meters of surface drilling, 1,000 meters of underground drilling, a 3km adit, metallurgical testing and basic infrastructure in place. The size and scale of this project gives it the potential of becoming one of the largest known cobalt assets outside of Africa. It will also benefit as the pilot project from a federal and territorial Russian funding resolution that has been enacted to actively support the development of a mining sector in the Altai Republic. The company recently announced a strategic funding partnership with CITIC subsidiary Beijing AXHA Investment Company (Anhua) on the development of the project and signed a MOU with China Aluminum International Engineering Corporation (CHALIECO), a subsidiary of CHALCO, as EPC contractor for the development of Karakul.
CIN: Cobalt reserves are not normally mined as a main target (but rather a by-product of nickel and copper). Will the Karakul project be primarily cobalt-focused, or will this supply be provided as a by-product of other base metals?
EC: Karakul is a primary-cobalt asset. This is an extremely important designation as Global Cobalt will become a future primary-cobalt producer and serve as a market supplier untied to the normal coupling of cobalt to the constraints of copper and nickel supply/demand dynamics. As a primary producer we are able to adjust to the commodity cycle and provide downside protection to cobalt produced as a by-product when copper markets fall off, and continue to supply the cobalt demand needed for its role as a consumer metal.
CIN: How will this affect the project's overall net present value (NPV)?
EC: An agreement is in place to fast-track a feasibility study for the Karakul cobalt project through the relationship with CHALIECO. Given the project's advanced state, we are of the opinion that a production decision can be made reasonably soon. We have reduced the typical six- to 10-year waiting period as discover risk is removed
CIN: What are the next steps for this project. When might investors expect to see Puget Ventures producing cobalt?
EC: We recently announced the filing of a preliminary short form prospectus to raise just over $16 million for the advancement of the Karakul project. We are in late-stage discussions with a number of funds that have expressed interest in participating. This includes the European Bank for Reconstruction and Development (EBRD), a major shareholder in the parent company Global Cobalt is acquiring the assets from. Due to their strong support of the new management and ownership of Karakul and the Altai projects, the EBRD has conditionally agreed to partake in the current round of financing. Upon the successful completion of the raise, the company will close the transaction and re-emerge to the market and list as "GCO" on the TSX. A work program including infill drilling and metallurgical testing will commence immediately with the aim of completing a feasibility study that meets National Instrument 43-101 standards. With a favorable production decision, Karakul will be fast-tracked to development and could be in early production by 2015.
CIN: With the majority of cobalt currently being supplied from "unstable" regions, including the Democratic Republic of Congo (DRC), do you feel that a project of this scale will alter market dynamics, and if so how?
EC: Global Cobalt is a hedge to the very real risk of supply disruption caused by political unrest and poor transportation logistics in the DRC and across Africa. The DRC is also in the process of changing mining codes to increase state ownership of projects from 5 percent to 35 percent. Policy changes, political and regional instability and the need for a continental infrastructure overhaul in Africa equates to a major roadblock in the supply chain and raises demands from end-users for the diversification of cobalt production.
CIN: Once production is up and running where will Puget's cobalt supply be headed, and who will be the main purchasers?
EC: The Altai region of Russia borders China to the south, Mongolia to the east and Kazakhstan to the west. Given the project's proximity to the region it is logical to expect that the product will be delivered to end-users in neighboring Asian countries. Global Cobalt will certainly entertain a partnership based on future cobalt produced with an end-user in exchange for an equity interest.
Securities Disclosure: I, Adam Currie, hold no direct investment interest in any company mentioned in this article.