Global Cobalt's Chutter: Cobalt Market Equilibrium Not Far Off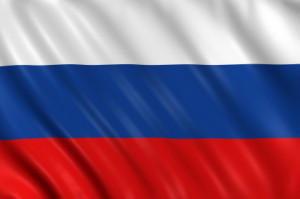 If you missed the conference call held last week by Global Cobalt (TSXV:GCO,OTCBB:GLBCF), take heart. Cobalt Investing News listened in and has collected the most important points discussed by President and CEO Erin Chutter and Paul Sarjeant, vice president of exploration. 
The call was billed as a special update aimed at educating listeners about the company's plans for the Russia-based Karakul cobalt project, for which a NI 43-101 technical report was recently released. As such, a large portion of it was dedicated to a rundown of that report from Sarjeant.
He began by explaining that the focus of Global Cobalt's 2013 program at Karakul was to verify "a considerable amount of data." Fortunately, Sarjeant said, "all in all the program … was very, very effective in terms of justifying historical data," with one takeaway being that the project "has a lot of continuity, a lot more so than I think we had thought." Another is that "there still remains a lot of opportunity to move forward in terms of building tonnage."
That said, Sarjeant admitted, "a major target that we have to address at this point in time is the metallurgical process." Explaining further, he said, "there has been a lot of metallurgical work done historically on the project, [but] some of that data has been lost over time, some of its was just old." As a result, a big focus for Global Cobalt "moving forward in the coming year and into the future will be metallurgical."
The company will also be trying to determine whether there are "targets within the known zones so that we can increase our confidence level from inferred to indicated, particularly in the eastern zone," Sarjeant said, adding, "we will look at areas where we can add more tonnage quickly." Even so, Karakul's western zone will not be neglected. "We will look at the western zone as well and see if we can find some targets in there," he said.
Finally, Global Cobalt will be reinitiating "some of the environmental work done back in the early 2000s" and will "look at doing a lot more of the geotech work."
Market update
While Sarjeant's update on Karakul occupied much of the call, another key theme was the positive changes that have been taking place in the cobalt market. As Chutter explained, "three or four years ago I think there were a lot of raised eyebrows in terms of why we would want to be involved in a cobalt project [in Russia]." However, given "the growing relationship between Russia and China, where we're positioned and who [Global Cobalt's] partners are" Chutter believes the company is in a good position to "finally get the attention it deserves from the investment public."
Of course, the improving cobalt price doesn't hurt either. Chutter also noted that over the last 18 to 24 months there has been a "significant rebound" in the metal's price — and, when asked by a listener whether that's a blip or a long-term trend, she was quick to state that "what we've seen over the last 18 months is a sure, steady increase in the cobalt price."
In terms of what's been driving that price rise, Chutter said that contributing factors include restocking in China and the absorption into the market of extra supply "that was brought online when Ambatovy came onstream and Tenke expanded." Continuing, she stated, "we're getting very, very close to market equilibrium and then from there market deficit." That, of course, means that Karakul is "going to be coming into a marketplace where demand is increasing and supply is getting constrained."
Sound bites
Chutter also touched briefly on a few other timely topics. Here's quick look at what she said:
On Tesla Motors (NASDAQ:TSLA): "Mitch Smith … has had discussions with Tesla, among others," said Chutter. That said, she reminded listeners that Global Cobalt's "preliminary offtake agreement is with [Beijing Easpring Material Technology]," which is "the battery component supplier to Panasonic (TSE:6752), who is the supplier to Tesla … we made a strategic decision that our discussion should be at the supplier level rather than at the end user level." 
On the Russia-Ukraine situation: "We've been very fortunate to date, we've had no impact on our operations," Chutter noted, but "it's obviously something we watch very closely."
On funding: "The publishing of the resource estimate and technical report allows us now to connect with various institutional and very strategic partners."
Shares of Global Cobalt closed today at $0.09.
Securities Disclosure: I, Charlotte McLeod, hold no direct investment interest in any company mentioned in this article. 
Editorial Disclosure: Global Cobalt is a client of the Investing News Network. This article is not paid-for content. 
Related reading: 
Global Cobalt Enters Offtake Agreement with Battery Materials Supplier
Global Cobalt: Making Strides in Russia's Altai Republic