Canada Cobalt Works President: Our Goal is to Become a Producer in the Cobalt Camp
Canada Cobalt Works President Frank Basa discusses the company's position in Ontario's Cobalt Camp and its long-term goal of becoming a producer.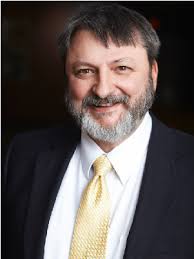 In his interview with the Investing News Network, Canada Cobalt Works (TSXV:CCW) President Frank Basa provided an overview of the company's progress as a cobalt exploration and development company.
Highlighting key exploration points and upcoming exploration initiatives, Basa indicated that the company's long-term goal is to become a cobalt producer.
Canada Cobalt Works, formerly Castle Silver Resources, recently changed its name and symbol as a result of its success in identifying cobalt deposits within Ontario's Cobalt Camp.
Below is a transcript of our interview with Canada Cobalt Works President Frank Basa. It has been edited for clarity and brevity.
Investing News Network: Please give our investor audience an overview of Canada Cobalt Works and its cobalt exploration initiatives.
Canada Cobalt Works President Frank Basa: Canada Cobalt Works has three properties in the Cobalt Camp, which has some of the highest cobalt grades. One of these is the Castle silver mine, a high-grade cobalt-silver property measuring 2,400 hectares. The mine was one of the most producing in the camp, having produced at grades of 80 ounces per ton silver.
INN: Please tell us about the exploration activities you have conducted on your cobalt projects to date. Are there any findings you would like to highlight?
FB: So far, we have conducted drilling on the property that has provided exceptional results. Our average grades are over 1 percent cobalt and we have significant silver values.
Right now, we are going underground. We have the only accessible adit on the camp and we are taking large bulk samples with high-grade cobalt.
INN: What is next for the Canada Cobalt Works cobalt projects and how does that fit into the company's long-term plans?
FB: The long-term objective for Canada Cobalt Works in the Cobalt Camp is actually to become a producer. We're doing a very large bulk sample as I indicated. We're looking at building a mill at the Castle property, and we also have a process called the Re-2OX process, which can separate silver and cobalt and transform the cobalt into battery minerals.
INN: Savvy investors know strong management is key to a company's success. Are there any executives you would like to highlight on your board and management team?
FB: Our board is made up of hands-on people that have been in the industry for a long time. We are also among the only junior exploration companies to have First Nations representation on our board, which we find as critical to the success of our project in the Cobalt Camp.
CEO interviews are part of investor education campaigns for clients advertising on the Investing News Network. Important news is contextualized by CEOs, and the resulting interviews are disseminated to the Investing News Network audience because they have value to market watchers.
The Investing News Network interviews a CEO for an understanding of their perspective on the company, the investment potential of the company and market news related to the company. The information contained here is for information purposes only and is not to be construed as an offer or solicitation for the sale or purchase of securities.