Ambatovy to Deliver Cobalt by December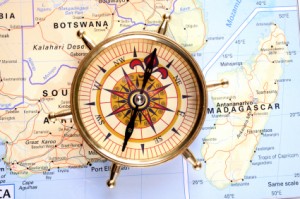 Madagascar's Ambatovy cobalt and nickel mine has started production and has signed a contract with a UK firm that will market its cobalt later this year. The news brought cobalt prices down as Ambatovy's cobalt will be hitting an oversupplied market sooner than expected.

"Unlike mining projects elsewhere in Africa, Ambatovy is not exporting the raw materials, nor is Ambatovy exporting an unfinished product," Mark Plamondon, CEO of Ambatovy, reported.
Ambatovy is a partnership between four companies: Sherritt International (TSX:S) (40 percent), SNC-Lavalin Group (TSX:SNC) (5 percent), Japan's Sumitomo (TSE:8053) (27.5 percent) and Korea Resources Investment & Development (27.5 percent). The mine is forecast to produce about 60,000 tonnes of refined nickel, 5,600 tonnes of refined cobalt and 210,000 tonnes of ammonium sulphate fertilizer annually for 29 years. It is Madagascar's biggest mining project at a cost of $5.5 billion.
Ambatovy's foray into marketing cobalt "promises all cobaltaholic soap opera lovers the titillating foretaste of the gladiatorial battle that will ensue with Darton Commodities wielding the mace on one side of the ring and producers snorting defensively behind their shields on the other side of the ring … where each party is determined to have the lion's share of the consumer-based feast," Metal Bulletin quoted a trader as saying.
Market already oversupplied
Cobalt prices fell in mid-October after market participants heard that Ambatovy's cobalt will be available for sale and delivery by early December, Metal-Pages reported, adding that traders are worried that more cobalt is entering an already oversupplied market at a difficult economic time.
More than two-thirds of the world's cobalt, which is usually a by-product of copper and nickel mining, is supplied by the Democratic Republic of the Congo. Most of that is refined in China. While more stable sources of cobalt are needed, the question of oversupply remains.
World cobalt production in 2011 was an estimated 98,000 tonnes, according to the US Geological Survey. Ambatovy's production of 5,600 tonnes will thus account for 5.7 percent of global production.
"In the next few years, global increases in supply from existing producers and new projects are forecast to outpace increases in [cobalt] consumption," the US Geological Survey said.
Securities Disclosure: I, Karan Kumar, hold no positions in any of the companies mentioned in this article.