It's Not Easy Being Green
On a date in the calendar which normally experiences an increase in green consumption, everyone from leprechauns to lithium investors appear to be eager to participate. Perhaps riding on the theme of "the luck 'o the Irish", the Federal Reserve made a further commitment to keep rates low for the foreseeable future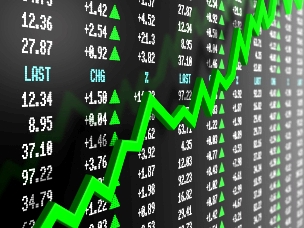 By Dave Brown – Exclusive to LithiumInvestingNews.com
On a date in the calendar which normally experiences an increase in green consumption, everyone from leprechauns to lithium investors appear to be eager to participate. Perhaps riding on the theme of "the luck 'o the Irish", the Federal Reserve made a further commitment to keep rates low for the foreseeable future and the Bank of Japan's move on Wednesday to expand its liquidity provisioning helped reinforce investor risk appetite as the MSCI Asia-Pacific index advanced 1.5%, European stocks rallied to 17-month highs and U.S. futures were in the green during morning trading. Lithium investors were also demonstrating bullish enthusiasm as the Byron Capital Markets' Lithium Index of producers was up more than 2.25%.
Korean Desalination
The South Korean Ministry of Land, Transport and Maritime Affairs has issued future plans to invest approximately $26.4 million with steel giant POSCO into a project to develop the technology and set up a facility with the capacity to produce 20,000-100,000 tons of lithium by 2015. This ambition, according to the release, is to "not only meet domestic demand but dominate the global lithium market."
Although lithium now costs less than a dollar per kilogram, Mitsubishi estimates that demand will outstrip supply as early as 2015. Brian Jaskula, the U.S. Geologicical Survey's mineral commodity specialist on lithium, expects demand to begin driving lithium prices up in the next 10-15 years. Jaskula did note that the high cost of extraction make it unlikely that schemes to pull lithium from seawater will succeed in the near future.
Japanese researchers who worked on a seawater project in Japan for over 30 years concluded the technology required was five times too expensive to commercialize the lithium profitably. South Korea claims that it has a technology that is 30 percent more efficient than the Japanese technology.
Company News
On Monday, TNR Gold Corp. (TSX-V:TNR) and its wholly-owned International Lithium Corp. issued a press release to announce an agreement with a private capital pool company Cricket Capital Corp., on the Company's exclusively owned Forgan Lake property located 125 km northeast of Thunder Bay, Ontario. In the terms of the agreement, Cricket has obtained options for an undivided 60% interest in the property which consists of a 256 hectare claim block (16 units). The property, which hosts 6 known rare-metal pegmatites, is part of the Georgia Lake pegmatite field, an area of considerable lithium and other rare-metals (e.g., tantalum, cesium, rubidium etc.) exploration since its discovery in the mid-1950s.
Gary Schellenberg, President and CEO of TNR Gold was bullish on the deal, "The Forgan Lake property has the potential to develop into a stand-alone rare metals project based on observations from our 2009 field season in conjunction with historical work performed by Lun-Echo. The entering into a joint venture arrangement with Cricket to further explore TNR's Forgan Lake property is a successful application of our core business model and we welcome them as a joint venture partner." The market has echoed this enthusiasm as the share price has increased 8% to the $.27 range from the previous day's close.
Western Lithium (TSX-V: WLC) is seeking strategic partners to help develop a planned mine in Nevada that it hopes to bring on line by early 2014, President Jay Chmelauskas said recently at a Global Mining and Steel Summit in New York. The exploration company, which has a market capitalization of about $127 million, anticipates the development of its Nevada mine to cost about $400 million. Western Lithium currently has no production of lithium, but expects to reach an output of 27,000 tons per year in its planned mine's first stage. The company's share prices have seen strong gains with the stock trading in the $1.60 range, an increase over 6% higher than the previous week. Western Lithium is anticipating that car makers' plans to develop electric vehicles will be extremely profitable for the entire lithium ion battery industry, potentially doubling or tripling demand for lithium in the coming years.