3 Biotechnology ETFs to Consider
For those looking to avoid volatility, these biotechnology ETFs may be the ticket.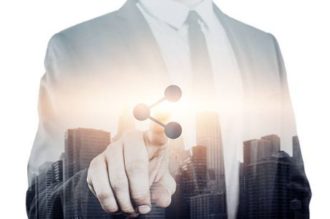 Investing in biotechnology requires patience and an understanding of a system. Exchange Traded Funds (ETF) provides a somewhat safer option where an investor can still enter the life science market but see better returns thanks to a pool of companies providing results, rather than just one very specific gamble.
ETFs tend to be a more stable investment than the smaller-cap stocks that lead volatility. With that in mind, here's a brief look at three biotechnology ETFs and their holdings.
Data was collected from the ETF Database and figures are current as of market closing time on September 12, 2017.
1. iShares NASDAQ Biotechnology ETF (NASDAQ:IBB)
This ETF has served as one of the best exposures into the healthcare industry with a variety of companies listed working in wide range of medical services and devices. The ETF Database describes IBB as "somewhat top-heavy" however it does spread exposure over smaller companies.
There are a total of 160 companies listed in IBB, it's top 10 holdings include some of the biggest names in the Life Science sector: Biogen (NASDAQ:BIIB) taking an 8.97 percent of the total weight in the ETF, Gilead Sciences (NASDAQ:GILD) represents 8.87 percent, Celgene's (NASDAQ:CELG) weight amounts to 8.39 and Amgen (NASDAQ:AMGN) with 8.18 percent.
Despite the big names included all on the list of top holdings in IBB, this ETF has 87.11 percent of its assets in the top 50 of its listing. Meaning a huge percentage of its flow comes from middle to small companies making up those 50 first companies.
2017 has been kind to IBB; so far the ETF has seen a 26.29 percent increase year-to-date.
2. First Trust NYSE ARCA Biotechnology Index Fund (ARCA:FBT)
With a goal of tracking the NYSE ARCA Biotechnology index as closely as possible, the second on our biotechnology ETFs list was introduced in 2006. The fund is rebalanced quarterly in January, April, July, and October.
FBT is composed of mostly American stocks focused on a specific sector of the healthcare market, with a wider range of mid and smaller tier companies. Year to date FBT has seen an increase of 36.72 percent.
There are only 31 holdings in this ETF, but thanks to its focus on smaller cap companies rather than blockbuster ones, its long term play is a valuable option for investors. The top holdings of this ETF are Kite Pharmaceuticals (NASDAQ:KITE) which weighs 5.22 percent of the total ETF, Juno Therapeutics (NASDAQ:JUNO) amounting to 4.51 percent, Illumina (NASDAQ:ILMN) totaling 3.92 percent and Neurocrine Biosciences (NASDAQ:NBIX) representing 3.91 percent weight in the ETF.
3. SPDR S&P Biotech ETF (ARCA:XBI)
Thanks to its strong portfolio in the medical landscape, XBI is capable of seeing big spikes thanks to approvals and positive tests. ETF.com wrote XBI is a "highly efficient fund, which charges less than competing funds, has a history of beating its index due to revenue from securities lending."
2017 has seen a significant increase for this ETF. Year-to-date, XBI has seen an increase of 41.1 percent.
There are a total of 93 holdings in this ETF, with small cap companies averaging 35 percent of the total weight of the listings. Kite Pharmaceuticals (NASDAQ:KITE) represents 3.61 percent of the total ETF weight, Juno Therapeutics (NASDAQ:JUNO) totaling 2.61 percent, Sarepta Therapeutics (NASDAQ:SRPT) amounting to 2.52 percent and Exelixis (NASDAQ:EXEL) representing 2.42 percent.
Don't forget to follow us @INN_LifeScience for real-time news updates!
This is an updated version of an article first published on the Investing News Network in 2016.
Securities Disclosure: I, Bryan Mc Govern, hold no direct investment interest in any company mentioned in this article.