Brixton Metals' Gary Thompson
Thompson shares highlights from the company's 2016 exploration programs, what's coming up for 2017, and long-term goals for high-grade precious metals projects.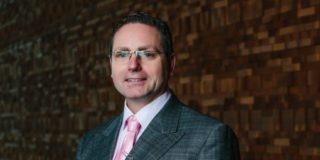 Brixton Metals CEO Gary Thompson shares highlights from the company's 2016 exploration programs in both Ontario and British Colombia, what's coming up for 2017, and long-term goals for high-grade precious metals projects.
Brixton Metals Corporation (TSXV:BBB) is a precious metals exploration and development company focused on advancing its wholly-owned high-grade gold and silver projects. The Langis silver project in Ontario, Canada's historic Cobalt silver camp includes the past-producing Langis Mine. The Thorn gold-silver project in British Columbia has district-scale potential.
The company completed a $3.3 million private placement in Q3 2016 to advance exploration at both these projects.
In November 2016, Brixton announced that it had expanded the gold mineralization on the Outlaw Gold Zone at the Thorn Project, and delineated a new large gold-in-soils anomaly and a corresponding near surface Induced Polarization (IP) chargeability high at the Chivas Zone.
Investing News Network: You've got a few past producing high-grade silver mines in Ontario, Canada that you're actively moving forward. It looks like 2016 has been a busy year for you. Please tell us more about your projects and the work you've completed this year.
Gary Thompson: Yes, 2016 has been a very busy year for Brixton Metals. We have made several acquisitions of silver assets and have raised a total of $6.7 million. The BBB stock went from 6 cents in January to over a dollar per share in July-August. Currently, it's around the 35-cent mark, so not bad all things considered. We added some well-known mining investors to the company as key shareholders while maintaining a tight share structure with only 39.6 million shares outstanding. We had successful exploration programs on both the BC and Ontario projects.
We believe that our move into the once world famous silver camp of Ontario is a unique brownfields opportunity that provides investors with exposure to a primary silver play in Canada. Up until 1990, the Cobalt Camp had produced over 550 million ounces (Moz) of silver and has been dormant for the last 25 years.
Brixton has three target areas within the Cobalt Camp of Ontario. All of these targets include past production of high-grade silver with abundant native silver. The Langis Mine produced 10.4Moz of silver at 25 ounces per tonne (oz/t) and 358,340 pounds of cobalt. The Hudson Bay Mine had produced 6.4Moz of silver at 123 oz/t and 185,570 pounds of cobalt.
This is our first year in the area, so there has been a lot of data compilation and conversion of the old paper data into a digital 3D model. We have conducted both airborne Mag-EM, LIDAR and ground geophysical IP surveys. We completed 15 drill holes at the Langis site to confirm some of the historical intercepts. The program was successful in confirming high-grade silver but also we hit some high-grade gold too, which is very exciting because gold was not reported in the production numbers or in the historical drilling. Hole LM16-03 intersected a series of parallel veins. At 156 meters hole 3 intersected 4.15 meters of 4.9 grams per tonne (g/t) gold, 397 g/t silver and at 179 meter depth hole 3 intersected 3.13 meters of 1,944 g/t silver (including 1.2 meters of 3,527 g/t silver).
INN: What's the long-term goal for these silver projects? And what does Brixton have coming up in 2017 to help reach that goal?
GT: The long-term goal for Brixton is to advance one or more of these old mine projects through a positive feasibility study and back into production; however, we have a lot of work to do before that can occur. The first step in this process is to define a maiden resource through drilling. We have set ourselves an initial target of 3 to 5 million tonnes at a grade of 15 to 25 oz/t silver. This target grade is within the ranges of historical production numbers. If we can get close to these initial targets, then we should be in a position to start the Preliminary Economic Assessment process. Obviously, there are a number of factors like market conditions, drill results and funding for actual timelines and outcomes. We caution investors on our forward-looking statements as targets are not resources. We would look at potential JV partners as a way to advance one or more of the projects, too.
INN: Switching gears to the Thorn Project in British Columbia, you recently announced a new large IP and gold-in-soil anomaly in the Chivas Zone. Please give our audience some insight into the importance of this discovery. What other highlights would you like to share from the 2016 program at Thorn?
GT: At the Thorn Project during 2016 we had up to 32 people in camp. Exploration work included a few weeks of geological mapping, the collection of 2,337 soil samples and 247 rock samples, and we conducted a 15.5 kilometer IP geophysical survey. We drilled five holes at the Outlaw Zone for 1,190 meters and four holes at the Aberlour Zone for 455 meters for a sum of 1,645 meters. Most of the soils-rock and the geophysical survey was over the new Chivas Zone.
The Chivas Zone offers major discovery potential. The anomaly is significant due to the scale of it and the fact that prior to 2014 there was no reported work in the area. In 2014 we collected 22 soil samples on a break in slope during one afternoon. All but two of the samples collected were anomalous in gold with a high of 11 g/t gold. We did not do any work on the property in 2015. If you look at the Chivas Zone today it is a gold anomaly on an impressive scale, about 7 square kilometers based on the gold-in-soils with a high of 16.7 g/t gold. The Chivas Zone is about 3.5 kilometers by 2 kilometers and remains open in the NW/SE direction. The IP chargeability anomaly (30-60 msec) is up to 1.5 kilometers wide, which can be seen as a stacked section that has corresponding trend to the gold-in-soils trend. Not only is the Chivas Zone now the largest gold-in-soils and IP anomaly on the Thorn property, it has yet to be drilled.
The drilling at Thorn this year was successful in expanding the Outlaw Gold Zone to a strike length of 450 meters and it remains open along strike and at depth. The drill collars are spaced at about 150 meters apart. We are still in the early days on this zone but the sedimentary unit which hosts the gold so far has a strike greater than 5 kilometers and the gold-in-soil trend appears to be greater than 4 kilometers in strike. This area of the Thorn project hosts the favorable Triassic-Jurassic red-line boundary which Jeff Kyba, Northwest Regional Geologist for the BC government, recently suggested is an important indicator for finding large-scale mineral deposits. Kyba and BC Geological Survey geologist Joanne Nelson have stated that most of the major deposits in this region occur within 2 kilometers of this red-line stratigraphic contact.
INN: What's next for Thorn in 2017?
GT: Drill the Chivas Gold Zone. The plan is for 10 to 20 broadly spaced holes 200 to 300 meters deep, which should tell us if we have a major discovery or not at the Chivas Zone. Soil geochem work has been an effective tool for exploration at Thorn and there are still many gossans on the property that should be followed up with soil sampling and geological mapping work. This project is an emerging gold-silver trend on a district scale.
INN: How well-financed is Brixton for meeting its targets in 2017?
GT: We are in a decent cash position with a few years of general and administrative expenses in hand. We plan to do some drilling in Ontario over the winter months with our currents funds. However, we will need additional funds to support our 2017-2018 exploration activities.
CEO interviews are part of investor education campaigns for clients advertising on the Investing News Network. Important news is contextualized by CEOs, and the resulting interviews are disseminated to the Investing News Network audience because they have value to market watchers.
The Investing News Network interviews a CEO for an understanding of their perspective on the company, the investment potential of the company and market news related to the company. The information contained here is for information purposes only and is not to be construed as an offer or solicitation for the sale or purchase of securities.